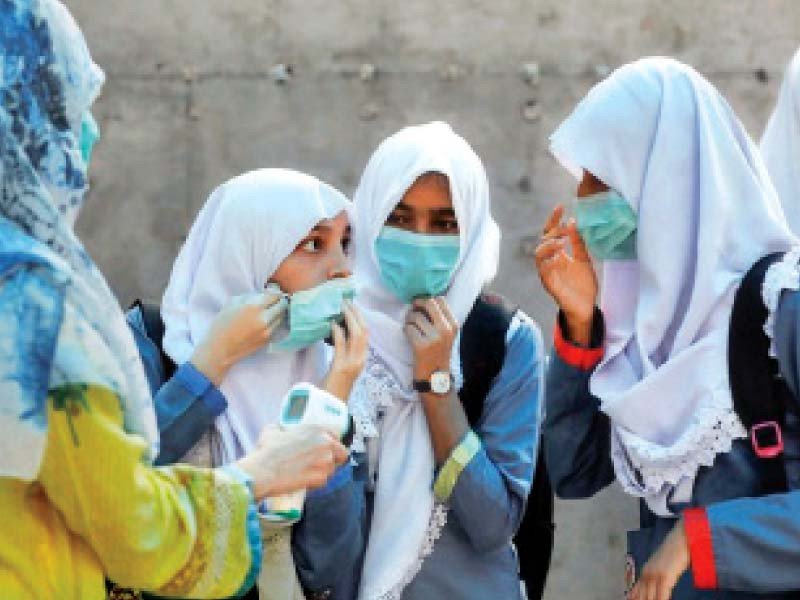 ---
Punjab's schools to reopen tomorrow
Private, public educational institutions had been closed on Sept 6 amid surging virus cases
---
LAHORE:
Punjab has decided to reopen all public and private schools on September 16.
According to details shared by Punjab School Education Department, all private and public education institutions which were closed earlier this month will be reopened.
In a tweet posed on Tuesday, Punjab Minister for School Education Murad Raas stated, "All private and public schools of Punjab to open on Thursday, September 16, 2021 with the staggered approach. Only 50% students will be allowed in schools on any given day. Please follow Covid-19 SOPs issued by the government. "
Read Punjab announces closure of schools from Sept 6 to 11
Schools in Punjab were closed from September 6 due to an increase in coronavirus cases across the province. Besides this, the schools, colleges, universities were also closed while exams were also cancelled at universities.
ducation institutions earlier announced closure of schools till September 11 while later it extended the closure till September 16. However, the provincial government then decided not to extend the province-wide school closure any further.
The provincial school education minister urged the students to follow the coronavirus-related standard operating procedures.
Published in The Express Tribune, September 15th, 2021..