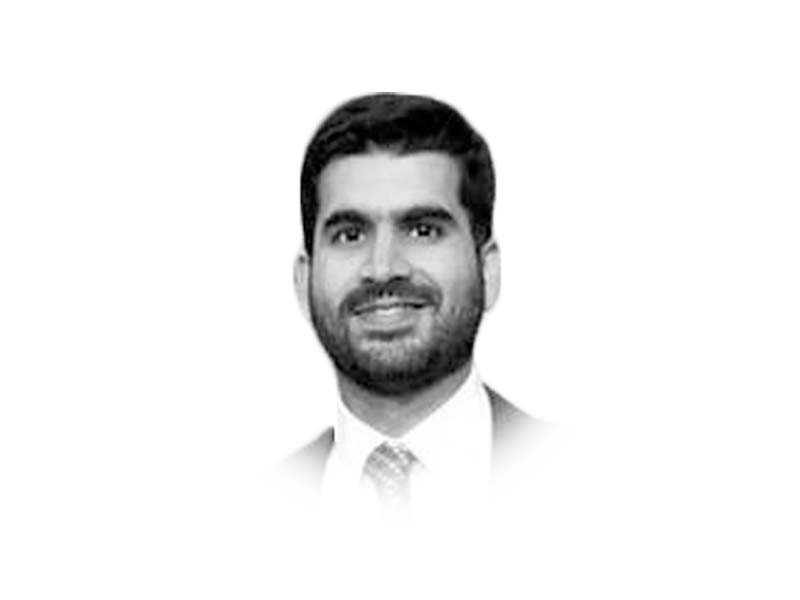 ---
Pakistan's waste management landscape is in disarray. On social media, frustrated citizens can often be found expressing their vehement discontent at the heaps of trash piling on their streets. Every week, news bulletins inform us about public officials being reprimanded for failing to keep their communities clean.
However, beneath such visceral emotions and the media sensationalism that follows lies a stark reality: hardly any of our urban centres pay their fair share to fund waste management within their communities. Waste management is viewed by many in Pakistan to be a public good — services that the state is obligated to provide to its citizens for free. Most residential and commercial users do not pay the government for the provision of waste management services by their municipal authorities. Any payment of garbage fees is largely confined to the residents of private housing societies and the cantonment boards.
Consequently, provincial governments in Pakistan (in the absence of functioning local governments) have been grappling with a fundamental issue: how to finance the collection, transportation, and disposal of the waste produced by a burgeoning urban population? Nowhere has this issue been more acutely felt than in Punjab.
Over the past decade, the Punjab government has been struggling to implement a viable business plan that makes its waste management operations financially sustainable for the provincial exchequer while maintaining service quality levels. Historically, the modus operandi of the Punjab government has been to finance the capital and operational costs of its waste management entities through grants from its budget and donor-funded programmes. These waste management entities have included government-owned Waste Management Companies (WMCs) and the Tehsil Municipal Authorities (TMA) amongst others.
More recently, instead of giving outright grants, the provincial administration has changed its approach by providing "loans" to these entities. However, this is no more than an accounting sleight of hand. Without any foreseeable revenue streams or a change in their business model, these companies cannot be reasonably expected to return any of the borrowed amount and the provincial policymakers understand this reality well.
For a cash-strapped provincial government, the magnitude of the money involved in financing its waste management operations is not insignificant. Budget documents issued by Punjab's Finance Department reveal that between 2010 and 2019, approximately Rs90 billion were released to the eight WMCs in Punjab. In the past five years alone, Rs58 billion have been disbursed to these WMCs. The money spent on waste management outside the eight WMCs is in addition to this figure, suggesting that the overall provincial spending on waste management is likely to be significantly higher.
Due to their increasing operational and capital expenditures, the reliance of the municipal waste management entities on government funding has grown rapidly over the years. For instance, in FY2016-17, Rs8.1 billion were released to the WMCs operating in Punjab; by FY2020-21, this figured had ballooned to Rs13.7 billion, indicating a whopping increase of 70% in just a span of four years! Of the eight WMCs, LWMC has received the lion's share of the government's support over the years, receiving Rs10 billion — or 74% of the total funds given to WMCs — in FY2020-21. This alarming trend has been driven by a combination of, inter alia, strategic mismanagement, operational inefficiencies, weak contract management, financial leakages, and high exchange rate volatility.
This begs the question: why have the provincial waste management authorities in Punjab been unable to achieve financial sustainability? The answer lies in their inability to recover the cost of their services by levying a fee on their end users. In the economically precarious environment of the past decade characterised by repeated periods of high inflation, the political appetite to levy any charges on the public that would further raise the cost of living has been missing. The political class would rather borrow from the future to finance today's spending than risk their near-term electoral prospects in key constituencies. Consequently, they have had little incentive to endow the municipal waste management entities with the authority and the capacity required to enforce user charges despite knowing that the current business model is untenable.
Across the developed and developing world, it is a standard practice for municipal authorities to levy charges on their citizens for the provision of waste management services. It should be no different in Pakistan. Citizens should pay their fair share for the waste they produce through their consumption. Unless remedial measures are taken immediately, Pakistan runs the risk of mis-utilising scarce fiscal resources that are better spent elsewhere in supporting human development and welfare interventions across the country.
Published in The Express Tribune, September 14th, 2021.
Like Opinion & Editorial on Facebook, follow @ETOpEd on Twitter to receive all updates on all our daily pieces.
COMMENTS (2)
Comments are moderated and generally will be posted if they are on-topic and not abusive.
For more information, please see our Comments FAQ