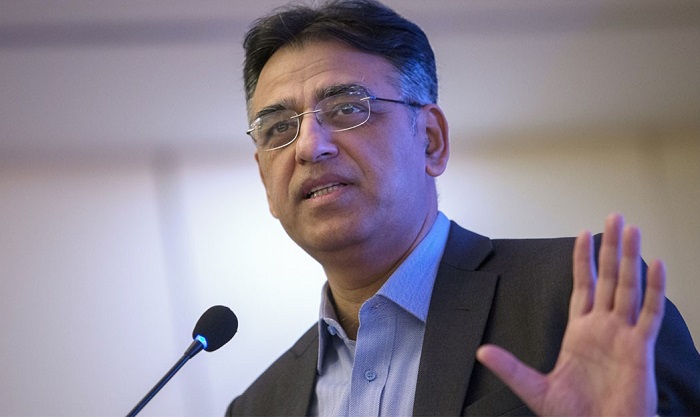 ---
Half of Islamabad's eligible population fully vaccinated: Umar
Federal city becomes first to acheive milestone; other cities urged to accelerate administration of second Covid jab
---
ISLAMABAD:
National Command and Operations Centre (NCOC) Chief Asad Umar announced on Sunday that Islamabad had become the first city in Pakistan with half of its eligible population fully vaccinated.
Umar took to his official Twitter handle to announce that at least 50% of those 15 years of age and older have been vaccinated in the federal capital.
He added that, "71% of Islamabad eligible population has received at least 1 dose." The federal minister called for other cities to also accelerate the administration of second jab against Covid to their population.
Islamabad has become the first city in Pakistan to have at least 50% of its eligible population (15 years & older) fully vaccinated. 71% of Islamabad eligible population has recieved atleast 1 dose. Need to see an acceleration of second dose in other cities

— Asad Umar (@Asad_Umar) September 12, 2021
Umar's tweet comes two days after the NCOC extended the coronavirus-induced restrictions in 24 districts of Punjab, Khyber Pakhtunkhwa and Islamabad Capital Territory for another week in the wake of high prevalence of the pandemic disease.
Read PIMS witnesses significant drop in patient load
The forum, which serves as the nerve centre of the government's unified strategy to contain the spread of the disease, had imposed some additional restrictions in 24 districts from September 4-11, closing schools and indoor gatherings and restricting public transport.
In the past 24 hours, Islamabad reported 270 new cases of Covid and one death. There were also 514 recoveries.