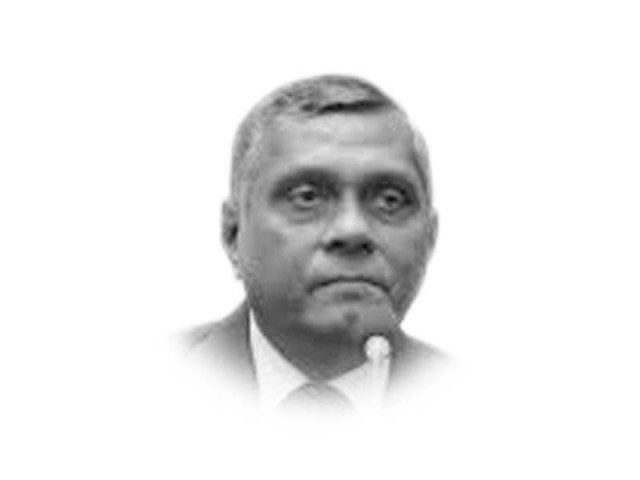 ---
In the contemporary world of politics, the tales of Angela Merkel and Mamata Banerjee cannot be ignored. Both women are role models in their respective spheres. While Merkel has held Office of the Chancellor of Germany for the last 16 years, Banerjee has been serving as Chief Minister of the Indian State of West Bengal since 2011. Both the women share common characteristics that have made them legendary figures today.
After securing a fourth term as Chancellor, Merkel has decided to step down. She will leave a legacy that her admirers have remarked as unmatched and a source of inspiration for upcoming generations. Merkel has been dubbed as 'Iron lady' and the most powerful woman in the world. She is known for her simplicity, austerity and leadership qualities combined with competence, integrity and calibre. As the Chancellor of Europe's powerhouse and the world's fourth-largest economy, Merkel is known for her humility, perseverance, courage and prudence. Her shift from science to politics enabled her to lead her country in difficult times because of multiple challenges arising at the same time, like stabilising the euro and handling the migrant crisis.
US Deputy Secretary of State Wendy R Sherman is all praise for Merkel's personality and aura. "She is extraordinary. She knows who she is. She does not try to be anything other. She is an authentic leader, which is critical. She has a set of strong values, and she understands Germany's history exceedingly well, in part because she comes from East Germany. So, she has a certain humility that comes from her biography. She fights for her country and for her people. She is analytical, she's fierce, she's a very skilled politician. She didn't start out that way, but she certainly has become that. And she knows how to operate on the world stage — no easy task," says Sherman about the German chancellor.
As an icon of the European Union and an advocate of euro, Merkel along with her European counterparts played an active role in dealing with Brexit and the rise of populism in Europe. She held a pragmatic approach through dialogue when handling critical issues in Germany like the rise of ultra-right led by Alternate for Deutschland. European Central Bank President Christine Lagarde paid tribute to Merkel for being a role model for younger women. She was specifically referring to Annalena Baerbock who has been chosen as the Green Party's candidate for chancellor in German elections due on 26th September this year.
During her farewell speech, Merkel received a lengthy standing ovation and was also given warm applause by the German public for her leadership, dedication and sincerity. Throughout her tenure, Merkel was never accused of corruption, misuse of authority, or nepotism. She has left a legacy of grace and dignity, which is an honour for the German nation.
Like Merkel, Mamata Banerjee is also known for her integrity, austerity, simplicity and dignity. Unlike Merkel, Banerjee was a born politician — she joined the student wing of the Congress party during her youth. However, after the assassination of Indian prime minister Rajiv Gandhi, she left Congress. Banerjee is now the head of Trinamool Congress Party (TMC). She has remained clear of corruption, nepotism and misuse of power. She is known as 'Didi' amongst her followers and supporters. Like Merkel, she leads a simplistic lifestyle. She lives in an apartment, does her work herself, and has not taken perks and privileges at the expense of taxpayers.
Monobina Gupta writes in Didi: A Political Biography, "When examined through the lens of gender, Banerjee's story stands apart from the narratives of other powerful contemporary women leaders." Gupta quotes former TMC MP Krishna Bose as saying, "Mamata has not been the widow, wife, daughter or companion of somebody." In that sense, "Banerjee's story is very different from those of other powerful politicians such as Sonia Gandhi, Mayawati, or the late J. Jayalalithaa."
Despite fierce opposition from BJP, Banerjee was re-elected this year because of her pro-people approach. Her widespread support comes from her welfare programmes and her support of female emancipation. Like Merkel, Banerjee stood against the surge of ultra-right groups promoting Hindu nationalism.
Although Merkel and Banerjee belong to two different societies, they share similar characteristics and qualities that have elevated them as role models. Their shared characteristics include integrity, efficiency, simplicity, hard work, and disdain for VVIP culture. Both the women attained education with a resolve to seek women's empowerment. Through their writings and speeches, they have tried to raise awareness amongst the people. They are focused on human and social development instead of lust for power and privileges.
One can learn three lessons from the successes of Merkel and Banerjee, as follows:
First, those in positions of power must refrain from VVIP culture. Instead of engaging in corrupt practices and misuse of authority, they should work for the welfare of the masses. What matters is performance in serving people instead of living a lavish lifestyle at the expense of taxpayers. Both Merkel and Banerjee believed in accountability, rule of law, and the justice system, which are cardinals of good governance.
Second, at the end of the day what counts is the legacy of those at the helm of affairs. Merkel served as the second longest-serving Chancellor of Germany, after Chancellor Helmut Kohl. She performed exceptionally well during her tenure. Banerjee remains in power. She has performed an exemplary role as Chief Minister.
Third, in the post-colonial world addiction to power is quite common. One needs to learn from Merkel and Banerjee who followed strict principles of using power for public welfare. They are revered not because of their power but charisma and ability to deliver. Both the women will be long remembered and cherished for their good service not just within their respective countries but globally. Aspiring leaders around the world have a lot to learn from both.
Published in The Express Tribune, September 12th, 2021.
Like Opinion & Editorial on Facebook, follow @ETOpEd on Twitter to receive all updates on all our daily pieces.
COMMENTS
Comments are moderated and generally will be posted if they are on-topic and not abusive.
For more information, please see our Comments FAQ