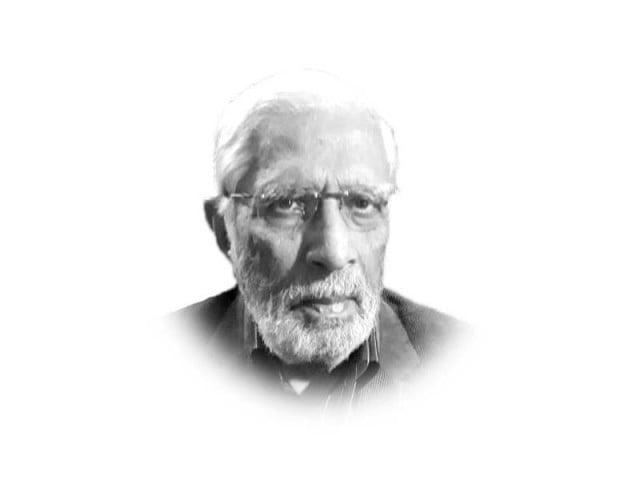 ---
Afghanistan today is not what it was only a month back. In a matter of 30 or so days historically bewildering changes have occurred in the war-torn country giving rise to a number of puzzling questions. Part of the answers to these questions can be fathomed from the following short and succinct quotes from the pages of recent history.
"You are not going to win the war, and you are not going to transfer Afghanistan. This place has devoured empires before you; it will defy you as well. Stop your grandiose plans and let's get practical, sit down, and discuss how you will leave and, what is an end state, we can both live with."
This is a quote from the 13-page white paper Pakistan Army Chief Ashfaq Parvez Kayani gave President Obama in October 2010. Vali Nasr — adviser to Richard Holbrooke, who served as US Special Representative for Afghanistan from 2009 to 2011 — has dubbed this paper in his book The Indispensable Nation (published in 2013) as Kayani 3.0 because it was the third paper the Pakistani army chief gave the White House on the subject.
Nasr continues: "I cannot forget Kayani's reaction when, during a meeting, we enthusiastically explained our plan to build up Afghan forces to 400,000 by 2014. His answer was swift and unequivocal: 'Please don't try to build that Afghan Army. You will fail. Then you will leave and that half-trained army will break into militias that will be a problem for Pakistan'." He was sure it would eventually collapse. That after all was pretty much what happened when the Soviet Union stopped paying for the Afghan army it had built — sixty days after the Soviet cash dried up, the Afghan Army melted away and Kabul fell to insurgents. Memories in the region run much longer than ours.
Nasr concludes: "Kayani's counsel was basically: 'if you want to leave, just leave — we don't believe you were going to stay anyway — but don't do any more damage on your way out. Pakistan would like to remain a part of the solution and not the problem. At the end of the day, we would like to be standing in the right corner of the room'."
According to Nasr, it had seemed that everyone was getting used to a directionless America and the best they could do was "to protect themselves against our sudden shifts and turns".
According to Shuja Nawaz (The Battle For Pakistan, published in 2020), Kayani (known among his contemporaries as the intellectual general) in a five-part assessment of the Afghan war asserted that the outcome of the war in Afghanistan was a question of life and death for Pakistan. Also, he bemoaned the "vitriolic and biased coverage of Pakistan in the electronic and print media" in the US that made "support to Pakistan… more tentative and future relationship more uncertain".
"Kayani then presented a list of US concerns and complaints about Pakistan that was impressive in its comprehensiveness as well as frankness: Pakistan provides safe havens to Taliban and Haqqanis and; Pakistan is keeping Taliban alive as an option if coalition fails in Afghanistan. Then he countered criticizing the US for keeping Pakistan in the dark regarding peace efforts and for blaming Pakistan for 'each and every act of violence in Afghanistan'. In his view, Pakistan was being made a scapegoat for the 'inadequacies of the Coalition and overall situation in Afghanistan'."
In the opinion of Shuja, the main reason for the failure of the US in Afghanistan was that in the 20-year war, it had changed as many commanders.
"Because of security concerns, Pakistan was a short-term posting for many US staff. State also had a parallel set of changes, though some changes did allow old Pakistan or regional hands to occupy key slots at State and thus continue dealing with Pakistan. The same transfer syndrome afflicted the NSC and DOD. And often, all these changes in different agencies would occur roughly at the same time, creating issues of continuity in building relationships and of faulty or missing institutional memory. Finding new staff who had the experience and knowledge needed to hit the ground running was a major problem."
Published in The Express Tribune, September 11th, 2021.
Like Opinion & Editorial on Facebook, follow @ETOpEd on Twitter to receive all updates on all our daily pieces.
COMMENTS
Comments are moderated and generally will be posted if they are on-topic and not abusive.
For more information, please see our Comments FAQ