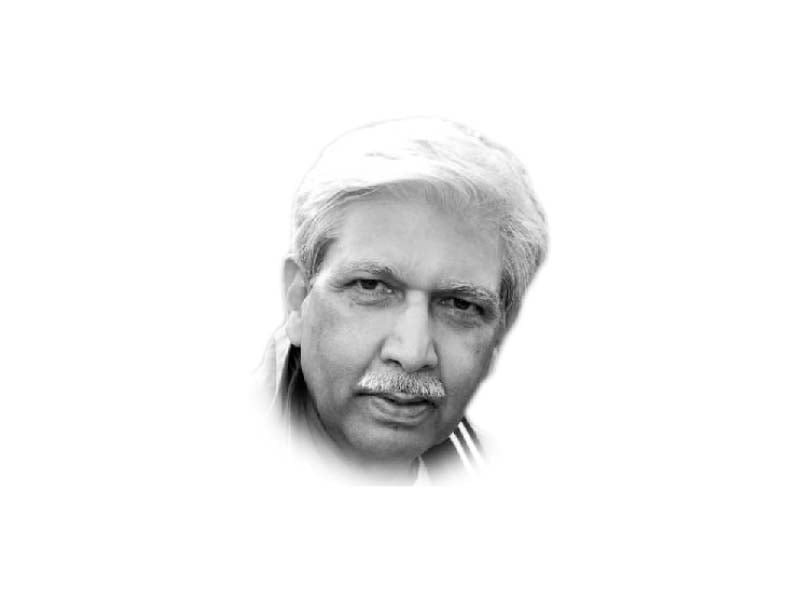 ---
This story needs to be told. Not many know it.
The Soviet Union had walked into Afghanistan in December 1979 and occupied it with forces spread across the country including its air force. Most action seemed restricted in the north closer to Soviet borders while the south seemed spared for start. The 'warm waters' theory was well in place but not many knew how it would manifest. Least of these was the thought of aerial adventurism by the Soviets though they were still the superpower to boot.
It was sometime in 1981/82 that our Radars picked up an unidentified lone contact loitering well inside Pakistani air space, north of Peshawar, heading east. There is a lot of flying that takes place in this area and it took a while to declare it an 'Unknown'. Two fighters were scrambled from Peshawar — their pilots literally strapping up after they were airborne — and headed east to Tarbela where the contact had now reached. They established visual contact and found a Soviet transport aircraft which had either strayed or was testing defences; we will never know. The fighters escorted him per an internationally accepted protocol which he conveniently refused to acknowledge and merrily headed back towards Afghanistan. The fighters were trying to force-land him and he wouldn't as much as recognise their presence despite all antics that our fighters laid on him to convey the gravity of threat that he was under.
That is when warning bursts were first fired at him to indicate that he follow instructions or he will be shot. Those barely had an effect. He wouldn't even wince. Ultimately the choice was to either shoot him or just merely fly along to see what he did next. Refusing to respond to any of the numerous radio calls made to him he ultimately exited the airspace surely celebrating the helplessness of the Pakistani pilots with some choice Smirnoff that night. This was PAF's first ever engagement with the Soviets in a war — regaled equally across the air force messes that evening. We left it at that. Soviets will be Soviets.
Soon after the US recognized the increasing number of forays that the Soviets were making across the airspace of Pakistan, even if shallow, and agreed to share their latest fighter, the F-16, with Pakistan primarily to keep the Soviets at bay. Those arrived in early 1983 and the air force got about inducting, operationalising and integrating this fourth-generation technology as a force-multiplier to their capability. Afghan refugees had in the meanwhile entered in very great numbers displaced by the Soviet bombing and found refuge adjacent to the Pak-Afghan border. Soon these refugee camps turned into bases for resistance against Soviet occupation under American auspices who were busy founding and supporting the mujahideen. The Soviets in turn began bombing these camps/bases following incursions at times of the Pakistani airspace.
Sometime in 1984, after we had the F-16s operationally ready, I was called in by my Squadron Commander and tasked to fly a mission in the area, Bannu-Miran Shah, opposite Khost in Afghanistan. Khost was an Afghan/Soviet airfield but wasn't yet known to house any fighter element. But this was only a conjecture. My commander did not mention Khost as an article of interest in the mission. I was given the freedom to choose a wingman which I duly did assuming we could enter combat after being told that our aircraft will be fully armed and loaded. This meant serious business. I plotted the area on the map and found it directly opposing Khost. We surmised some activity was expected in or around Khost, hence our licence to kill, though it wasn't so explicitly specified.
We arrived in the area and set up a Combat Air Patrol in a pattern where every incursion facing Khost was a run-in for an engagement. We had the weapons ready and our on-board radars scanned the airspace over Afghanistan for any sign of opposition but after a considerable time on station did not find any activity and returned back. It was the first but not the last time the PAF will fly against Soviet/Afghan airspace with weapons at the ready. Whether it was a show-of-force mission or one of possible engagement we never learned but the profiles we flew were for possible combat. This stood out as the first planned mission against the Soviet air force in Afghanistan even if it did not find active engagement. Things quietened for a while. Afghan war was still something happening in the neighbourhood and warm waters was still the dominating Soviet interest.
A year later, in 1985, the PAF got busily involved with the Soviets who were now penetrating through our borders to either bomb targets on the Pak-Afghan border or within our territory where refugee/mujahideen camps were based. The Soviets showed scant respect for the border and this needed to be stemmed. Two F-16 squadrons were dedicated to thwart such impudence. Elaborate plans were made to engage and shoot the Soviet aircraft. The only proviso was to ensure that the wreckage of the downed aircraft fell into our territory. It was essential to deny the Soviets material evidence and thus the reason to expand their war into Pakistan — towards warm waters.
To this end it was the radar controller on the ground and the pilot in the plane that had to make the decision if indeed the wreckage shall fall in Pak territory. There were many instances when kills against violating aircraft had to be given up for being too close to the border with a chance that it may fall across. The two squadrons between them shot down eight Soviet/Afghan fighter aircraft in persistent operations over four years without losing any to enemy action. One such downed aircraft was flown by a future Vice President of Russia, Alexander Rutskoy, then a Colonel in the Soviet air force, who was captured after ejection and became a prisoner for a few days before being handed back to Soviet Union as a gesture of goodwill. The Soviets withdrew from Afghanistan in 1989.
A few years later as an Attache at a Pakistan Mission I connected with a Russian Air Attache who introduced himself as a Mig-29 Pilot who had been deployed to Afghanistan during those years. We reconstructed the events as seen from opposing ends and found amazing similarity in how we perceived those on either side. He confessed that the PAF and the F-16 indeed made them wary of their presence and pursuit. Losing as many as they did it couldn't have been anything but. Fourteen years later began the next saga of PAF's war in Afghanistan. (Continued)
Published in The Express Tribune, September 10th, 2021.
Like Opinion & Editorial on Facebook, follow @ETOpEd on Twitter to receive all updates on all our daily pieces.
COMMENTS
Comments are moderated and generally will be posted if they are on-topic and not abusive.
For more information, please see our Comments FAQ