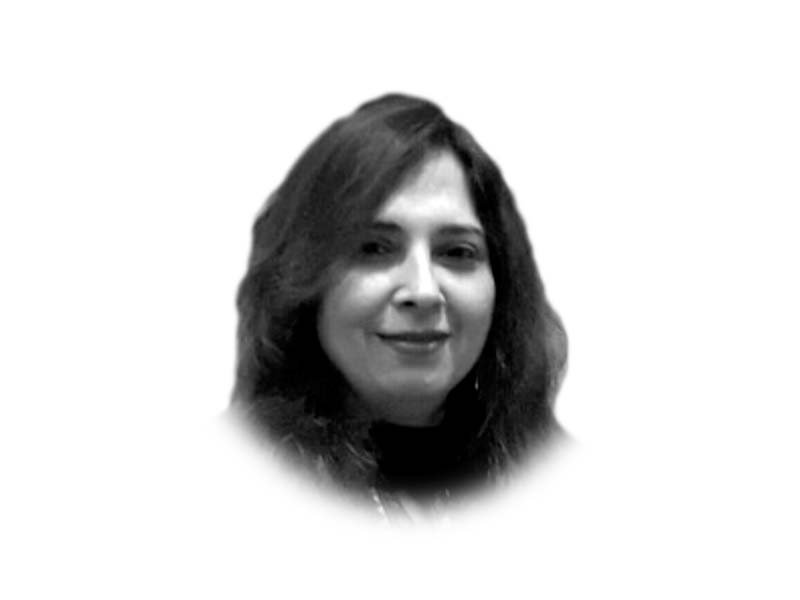 ---
Over the last several weeks, since the official launch of the Single Nation Curriculum (SNC), Prime Minister Imran Khan has been vociferously talking against the English lifestyle, which he said was a legacy of the British. This rollover effect of the colonial era, or what the PM called mental slavery, would only leave us if we abandon everything that was English in nature. He pointed out two things that needed urgent exit from our society and system: English language and English attire. He even reprimanded his team at the Roshan Digital Program ceremony for showing a model wearing a pant-shirt in an advert. When in opposition, Imran Khan desired to see Urdu given prominence over other languages; however, his penchant to completely condemn the English language as a medium of communication is a recent phenomenon. The SNC team of developers also takes pride in designing a syllabus, which is Pakistani in content and perspective.
Undoubtedly, every nation should take pride in its national language and strive to keep its culture unsullied. However, in a world metaphorically reduced into a global village, any attempt to stop the spillover effect of a foreign culture can prove a recipe for disaster. Even Chinese or Japanese who had the reputation to fence their culture against external forces have adapted to the English lifestyle. China's President Xi Jinping wears a suit. Not to forget that China has a national dress called Changshan.
The problem is that Imran Khan is conflating nationalism with patriotism. History has shown us how dangerous it is to understand patriotism as nationalism.
Nationalism exhibited in extreme attachment to ethnicity or culture develops the typical mindset of "ours" versus "them". We already had experienced the negative fallout of religious extremism, which bred intolerance for sects and faiths that did not suit the leaning of the majority.
On the other hand, patriotism appeals to the nonexclusive love of common liberty that, nevertheless rooted in the culture and history of a particular people, does not foment intolerance for those seeking a different lifestyle.
Today Muslims, more than at any other time in history, are in dire need to contribute to science and technology. Thus, we have more reasons to follow in the footsteps of our forefathers, the likes of Sir Syed Ahmed Khan, Jinnah and Iqbal, who had never once relinquished their quest for the English language in pursuance of translating the two-nation theory into action.
When Sir Syed Ahmed Khan asked Muslims to learn English, he was not asking them to wear any yoke. Instead, he asked them to take off the chains that had enslaved them to traditional but worn-out values, practices, and discipline. To be modern is not to be unfaithful to one's religion or belief. To be modern is to follow the wave of success blowing in advanced countries. The English language has nothing to do with the spread of Mac Culture — the new version of colonialism. When China opened up, it invited Mac Culture without fearing that it would affect China's core values.
Mian Imran Masood, the President of Pakistan Education Council, is worried that the unnecessary obsession with the SNC and aversion to the English language can be detrimental. "Our pace of trajectory as a nation in the subject of science and technology hasn't even taken off. We are dependent on the West to give us the necessary impetus for any excellence in that direction. At this juncture to call English, a language that brings yoke and slavery can only be considered an attempt to pile more uncertainty and backwardness to our children's future," says Mian Imran.
He believes that Imran Khan — a supporter of tourism, a devout of CPEC, and a fan of Pakistan's diaspora — is expected to promote diversity in academic pursuit rather than throw it in a blind alley. He insists that creating an aversion to the English language is an attempt to go backward from globalisation to localisation.
"To be rooted in one's culture and traditional values does not mean drawing a curtain on the view to the outside world. Adopting Urdu as a medium of learning is absolutely fine. However, elevating Urdu by ridiculing and disparaging English is a wrong attitude towards learning," opines Mian Imran.
Notwithstanding the importance of schools in grooming a child's personality, the role of a child's home in imparting cultural values and respect for language cannot be discounted. The inspiration to respect a language and use it correctly and wisely is usually received from home. On this, Mian Imran Masood says, "For sustained results it is the responsibility of parents to teach their children right pronunciation, vocabulary or grammar of a language. The love for literature associated with language has been historically passed on to children from parents."
The root of education is educere, which means to lead or bring out. The purpose of education has little to do with curriculum or speaking a particular language. Instead, the purpose of education is to bring out the talents and strengths of the students and to help them excel using them.
Published in The Express Tribune, September 9th, 2021.
Like Opinion & Editorial on Facebook, follow @ETOpEd on Twitter to receive all updates on all our daily pieces.
COMMENTS
Comments are moderated and generally will be posted if they are on-topic and not abusive.
For more information, please see our Comments FAQ