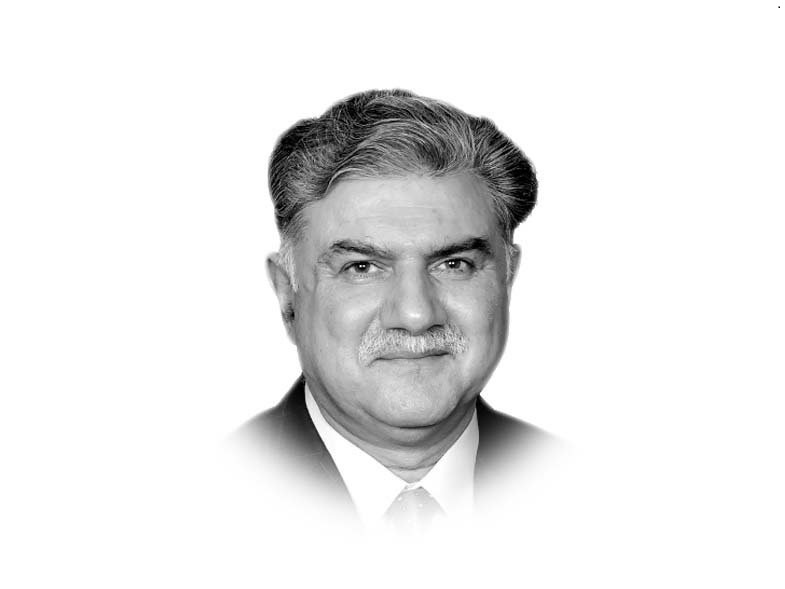 ---
From December 2019 to August 2020, I wrote a series of Op-Eds about the declassified SIGAR (US Special Inspector General for Afghanistan Reconstruction) findings called "Afghanistan Papers" related to the causes of US failures in Afghanistan. My opinion piece titled; Afghanistan Papers: story of the Afghan National Security Forces (ANSF) was published on 15 July 2020. ANSF includes Afghan Air Force and Police. The findings containing reports, interviews and oral history from SIGAR and other US sources have now been published in a book by the same investigative Washington Post journalist, Craig Whitlock as "The Afghanistan Paper — A Secret History of the War." Mr Whitlock's law suits helped declassification.
ANSF were raised to give President Karzai an Army and Police as state entrapments and to protect Afghanistan from Taliban, al-Qaeda, other insurgents and renegade warlords. In 2003, an American Maj Gen Karl Eikenberry started training the ANA at the Kabul Military Training Center. Departmental bickering initially capped its size at 70,000 then at 50,000 and finally at 352,000…with about 227,000 enlisted in ANA and 125,000 in Afghan National Police (ANP). The ANA consisted of 9 Corps, Spec Forces, Spec Security Forces, Border Force, Civil Order Force and logistics elements (details next week). The Afghan National Army Air Corps was subsequently organised into separate Afghan Air Force. Each corps had three to four brigades (a 14 brigade force); and a brigade had four infantry kandaks (battalions) as basic fighting units. There was no division headquarter except the 111th Capital Division.
The enterprise cost a whopping $ 69 billion. The US/allies were to pay for training and equipment of ANA under Task Force Phoenix while Germany with US State Department's help was to train the initial 62,000 strong ANP.
The entire US strategy hinged on this programme. US/NATO was to pack up and go home as soon as ANSF could take to the field. The programme was touted as a raving success with the then (2004) US commander in Afghanistan, Lt Gen David Barno boasting that Taliban/al-Qaeda 'were scared of fighting the Afghan army… a highly professional, multi-ethnic force'. That overconfidence was reflected by an exuberant President Biden recently in dismissing the Taliban threat to Kabul, given the training, numbers and equipment of ANSF.
One remembers Gen Ashfaq Parvez Kayani, Pakistan Army chief (2007-2013), telling the US counterparts about the perils of training an Afghan Army that would disintegrate the moment the US left, and create problems for neighbouring Pakistan. He used to emphasise that Armies are raised in an evolutionary process spanning decades, that cuts across a culture, legacies, history and bonding.
Task Force Phoenix, the raising programme in reality had bad starts; from funding shortfalls to lack of clarity to lowered standards and compromises to shifting priorities to substandard equipment to ethnic imbalance in the officer corps to concealing the truth etc. Other US sins included designing ANA 'as a facsimile of the US military'. Illiteracy among recruits ranged 80-90%; most did not know counting, couldn't tell colours or shoe size. Adoption of (US) similar rules, customs and structures was comical, besides expecting Afghans to operate complex weapons systems. Foreign trainers and combat advisers relied on local Dari, Pashto and Uzbek interpreters.
Policy bickering about ANSF size and funding was compounded by the lack of US ability and capacity to train a force of this size, leading to patchwork ad hocism. A brigade from the 10th Mountain Division assigned to run Task Force Phoenix was ordered to war in Iraq. Replacements were aged National Guard reservists. Numbers trained mattered more than quality.
ANA had mixed — if not poor — reviews from US combat advisers and trainers on the most important matrix of 'will to fight'. Most soldiers declined to stay in the military "if the US left". Surprisingly, Pentagon paid little attention to this aspect of 'whether Afghans were willing to die for their government'. Most soldiers were economic refugees in need of a job and a solid pay cheque.
Germany, entrusted with police training since 2002, was overwhelmed. It invested 'insufficient money in the programme' and kept struggling to find German trainers willing to go to Afghanistan. The US eventually took over 'the bulk' of responsibility. Ultimately the State Department 'outsourced' the programme to private contractors. ANP was poorly paid but was expected to impose a Western style law enforcement for maintenance of stability and public order, and also to fight insurgents as a paramilitary force. Police corruption led to "ANP Horror Stories" as pointed out by Secretary Rumsfeld. Rural policing remains a foreign concept to this day in Afghanistan and swaths of KPK…where elders and jirgas effectively resolve disputes under tribal or religious codes of conduct, operative for generations.
The US imperial hubris led to cultural insensitivity and an outcome that surprised many (especially the distant Afghan experts in the Westen world) when the ANSF melted away in the face of Taliban's 10-day blitzkrieg to retake Afghanistan when the US/allied rearguard troops were still at Kabul airport, under Taliban protection.
The $ 89 billion force also succumbed to lopsided ethnic representation (Pashtuns being under represented); an officer cadre that was removed and city-based; no will to fight fellow Muslim compatriots (Taliban) who effectively evoked religious idioms; and ANA's rural roots fearing Taliban reprisals.
The 2003-issued Eikenberry guidelines called for 38% Pashtun troops, 25% Tajiks, 19% Hazaras and 8% Uzbek overall. However, in 2021, ANA was 41% Tajik (population share 25%) and only 30% Pashtun (against 42% reported population but actually much higher). In the officer corps, Tajik-controlled Northern Alliance (NA) and Marshall Fahim's appointees maintained a firm grip on the Army command structure and in the Defense Ministry. NA considered ANA to be their exclusive domain under the ubiquitous shadow of Ahmed Shah Massoud.
But the death knell seemed to be the departure of ANSF paymasters, the US. Uncertainty about the pervasive US air cover hastened the unravelling of a force that had long concluded it wasn't worth fighting and dying for an order represented by a corrupt elite, an absconding president and a lost cause.
Armies fight on morale and morale springs from trust in the leadership and the state…both sadly missing in the ANSF case.
Published in The Express Tribune, September 9th, 2021.
Like Opinion & Editorial on Facebook, follow @ETOpEd on Twitter to receive all updates on all our daily pieces.
COMMENTS
Comments are moderated and generally will be posted if they are on-topic and not abusive.
For more information, please see our Comments FAQ