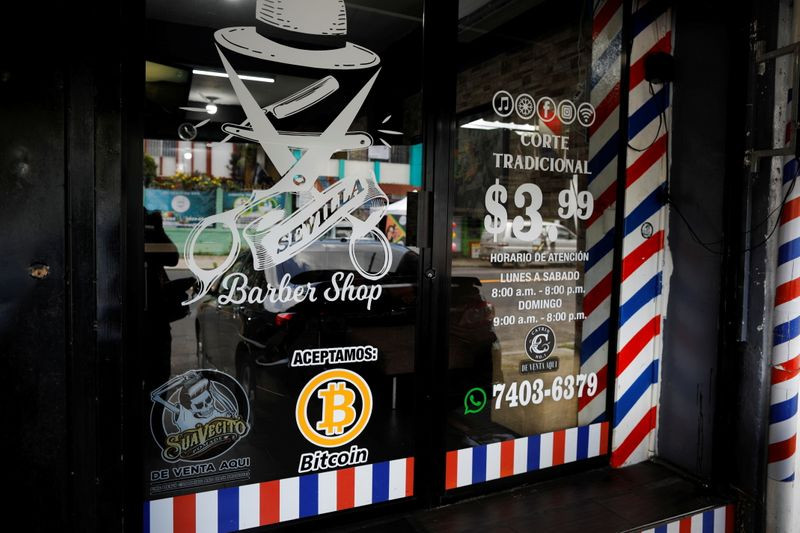 ---
Tuesday El Salvador became the first country to adopt Bitcoin as fiat currency. Proponents of the actual experiment said it would reduce the cost of billions of dollars in remittances from abroad, but critics warned that it could encourage money laundering.
This change means that companies will need to accept Bitcoin payments along with the US dollar, which has been the official and legal tender of El Salvador since 2001.
President Nayib Bukele, who is driving the adoption of cryptocurrencies, says it will help Salvador save about $ 400 million, which the government has calculated to be spent on remittance fees each year.
The 40-year-old president, who is popular with the general public, has been accused of eroding democracy, including the Biden administration in the United States.
Suspicious people say Bitcoin can increase regulatory and financial risks in Central American countries, polls show that salvadors can lose hundreds of dollars a day in cryptocurrencies It shows that we are wary of currency volatility.
To warm up skeptics, Bukele promised $ 30 in Bitcoin to all citizens if he signed up for the government's digital wallet. Prior to its launch, El Salvador bought 400 Bitcoins, raising the currency price to more than $ 52,000 for the first time since May, according to Bukele.
Early on Tuesday, the wallet didn't show up on Apple Inc, Google, and Huawei's app download platforms, but prompted a series of tweets from Bukele, including a blushing "angry" pictogram.
"Release him! @ Apple @ Google and @ Huawei," said Bukele. The wallet was later available from Huawei.
Some citizens are optimistic.
"It would be beneficial … we have a family in the United States and they can send money for free, but the bank will charge," said Reina Isabel, owner of El Zonte Beach, about 49 km (30 m) southwest. Aguilar said. The capital city of San Salvador.
Known as Bitcoin Beach, the town of El Zonte aims to be one of the world's first Bitcoin economies.
For launch, the government has set up an ATM that can convert Bitcoin into dollars and withdraw it from a digital wallet called Chivo without any fees.
Bukele sought patience on Monday in an attempt to ease expectations for quick results.
"Like all innovations, the El Salvador Bitcoin process has a learning curve. Every road to the future is like this, not all can be achieved in a day or a month." He said on Twitter.
Cryptocurrencies are known to be volatile, rising to over $ 64,000 in April and falling to nearly $ 30,000 in May this year.
Analysts fear that the adoption of cryptocurrencies could foster money laundering in countries with serious problems of government corruption and organized crime.
Bukele promised to wipe out the graft, but the Byden administration recently blacklisted some of his close allies.
After the Bitcoin law was approved, rating agency Moody's downgraded El Salvador's creditworthiness, but the country's dollar-denominated bonds are also under pressure.
But controversial Buquere retweeted on Monday a video about Quentin Tarantino's American slavery, a video of actor Jamie Foxx in the scene of Django Unchained. The video depicts Bukele whipping a slave merchant with the IMF emblem on his face.
Bukele later deleted the retweet.
In his tweet, Bukele said: El Salvador has the right to move forward towards the First World. "
COMMENTS
Comments are moderated and generally will be posted if they are on-topic and not abusive.
For more information, please see our Comments FAQ