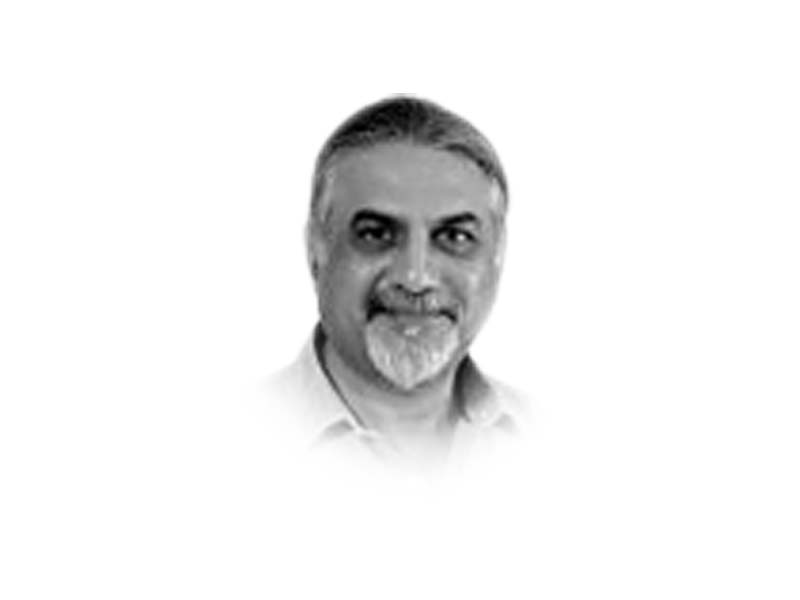 ---
'To live like a lion for a day is far better than to live for a hundred years like a jackal.' This is a quote attributed to Tipu Sultan, the tiger and ruler of the Kingdom of Mysore. Most of us have grown up listening to this quote. But there is this another Arabic quote that goes like this, 'better a hundred years of tyranny than one day of anarchy'. Tipu Sultan could be a Tipu Sultan in a 17th or 18th century world but could he be the same Tipu Sultan in today's world?
Anarchy is absence of control, absence of government, a huge state of disorder in which everybody is for himself — a state of war of all against all. In such a state looking at a tree one forgets to see the forest. In fact, anarchy eats away the government or any sense of it that is there and not trees but entire forests are cut down. By the time people become more human and more reasonable and realise that they need to have a government and need to grow the trees back because they were the ones to cut them down in the first place — it is too late. Too late because they can now have their trees back but not the lost biodiversity — the plants and the animals. That is why in today's world there are less and less tigers and of course very few Tipu Sultans, if at all.
If Tipu Sultan was alive today and lived in Karachi, what would he do for us by living like a lion for one day? It hadn't even rained and the more than 70 per cent of the city had blacked out — courtesy K-Electric or good governance, I don't know. The nullahs are again full to capacity with all the garbage that has not been lifted — what if it rains like before? All roads are broken, the sidewalks perishing and slowly eroding away, there are more motorcycles that ply on the sidewalks than the pedestrians. Buildings have been constructed over parks and drainage systems and mafias endure so much so that there is no sense of government and government regulations if any are evaded through corruption which has now become one of the staunchest values that defines us as a nation. So, what would Tipu Sultan be able to do for Karachi with all his courage and his sword and shield?
My and your Tipu Sultans of the day want to have it both ways. They sit and lecture us about democracy and its values of freedom, liberty and equality and whenever these very values get in their way, what do they do? They forget to live like Tipu Sultan for one day and instead chose the continuity of 100 years of uninterrupted, glittering and fashionable life. And what do we do, we say blessed we are to be able to still make a living — conditioned by circumstances only to make potato chips (regression) and never computer chips (progress) because all our national wealth goes into the pockets of our Tipu Sultans of today and the nation and the state remains poor and in debt.
How can you imagine progressing as a state if your political imagination doesn't suggest to you becoming like Denmark or Japan? One is the economic miracle of our time while the other is a yardstick of happiness and satisfaction. Quality of life, opportunities, justice, low or no corruption, respect, straight forwardness, openness, honesty, responsibility, punctuality, humour, welfare benefits and so much more reasons — all put together make the Japanese and the Danish people wish to live not one day but hundred years, like humans, neither like lions nor like jackals.
The geopolitics of Tipu Sultan's time was related to owning, holding and defending Seringapatam, signing treaty of friendship with East India Company (1792), or fighting and dying for Seringapatam (1799). Fast forward and come to Afghanistan of today. In the Anglo-Mysore war the British wanted to get in the Kingdom of Mysore no matter what the cost. Some 222 years later the Americans and all its allies wanted to get out of Afghanistan no matter what the cost. The Cold War system used to provide very attractive incentives to the participating actors. Enter today's globalised world, with globalisation becoming the dominant system having replaced the cold war system. The 'incentive givers' are no more interested in involving themselves in a global completion of seeking strategic advantage — not at a place like Afghanistan any more. In today's world countries like products are branded. Strong brands like Japan and Denmark attract investors as well as consumers. Would an investor like to put up a factory in Denmark or Afghanistan? The investor doesn't care about the people wishing to live one day or 100 years. What he is interested in is the return on his investment and whether it can survive in the country given its political environment.
The world of today is a world where it is difficult to go it alone like Tipu Sultan. You have to be part of a bigger, interdependent and integrated world. One has to be blind not to see the world, how it is shaping up and how it is interacting. How can you strategise about a world that you are not prepared to look at? The world of Japan and Denmark where they are so transparent from inside and their governments grounded in the rule of law, absolute transparency — their governments willing to share how and where their decisions are made — not like the politics of child's play that is conducted by political novices and children of our elite political families. If politics has to stick around within those families, how will we diversify and open up as a society? How can we wish for corruption to end and governance to improve?
I hold no grudge against Tipu Sultan. He is equally as good a hero for me as he may be for many of us. But the world that he lived in is not the world that we live in now. My children are more familiar with the world turned around by Steve Jobs and Bill Gates.
This world has moved forward from living as 'one day of lion or 100 years of jackal' to countries living everyday adapting and adjusting by mirroring the best practices and best habits of the best countries in the world. Today's world is a jungle in which you have to be part of the herd to survive. When not the potato chips on the roadsides but computer chips in factories is what we will pride ourselves on making. Then we may say that we have a Tipu Sultan — a Sultan who can make a difference in the lives of the people and not a Sultan who abandons them.
Published in The Express Tribune, September 5th, 2021.
Like Business on Facebook, follow @TribuneBiz on Twitter to stay informed and join in the conversation.
COMMENTS
Comments are moderated and generally will be posted if they are on-topic and not abusive.
For more information, please see our Comments FAQ