 ---
KABUL:
A senior leader of Taliban's Haqqani Network, the group blamed for most deadliest attacks on US forces during the long insurgency in Afghanistan, has appealed to all Afghans – including politicians and activists – to avail the general amnesty announced by the 'Islamic Emirate of Afghanistan (IEA)' which is striving to restore peace and stability in the war-torn country.
"Come join us, strengthen our hands instead of standing against us," Haji Khalil Haqqani said while addressing a huge gathering at the ministry of peace in Kabul on Saturday. Attendees at the gathering held in the Peace Hall included ex-servicemen, former lawmakers and ex-sleuths of intelligence agencies, and traders. Haji Khalil Haqqani is now the special representative of Taliban supreme leader Mullah Hibtullah for internal peace.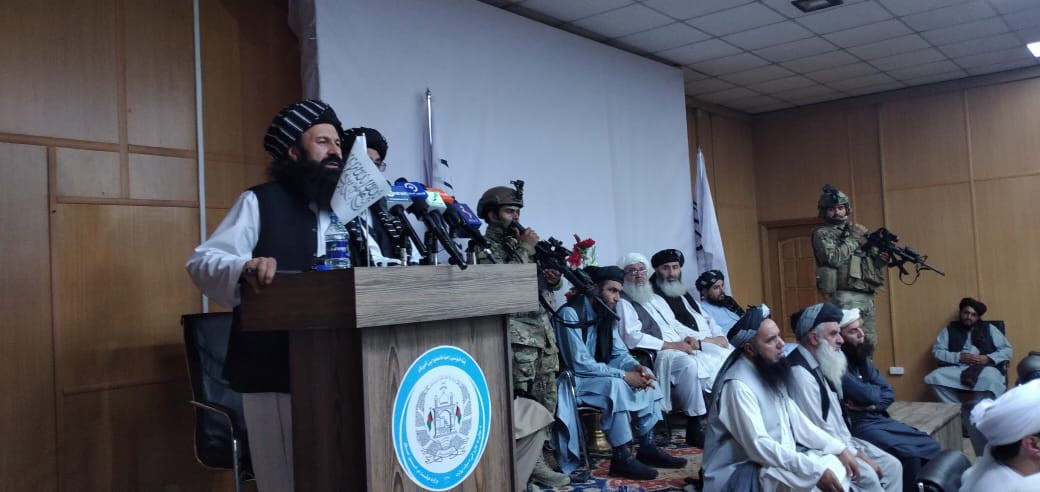 "We have started the reconciliation process to eliminate the environment of fear," Haqqani told The Express Tribune in an exclusive chat following the ceremony. "We don't seek revenge even on those who killed our brethren," he added. "We will never repudiate the amnesty. We will never renege on our promise."
Read more: Pakistan has influence on Afghan Taliban but not control: Fawad
Haqqani reiterated that the IEA wanted cordial relationship with the world in general and with Afghanistan's neighbours in particular. He assured the traders community that issues with Pakistan on the border crossings would be resolved soon.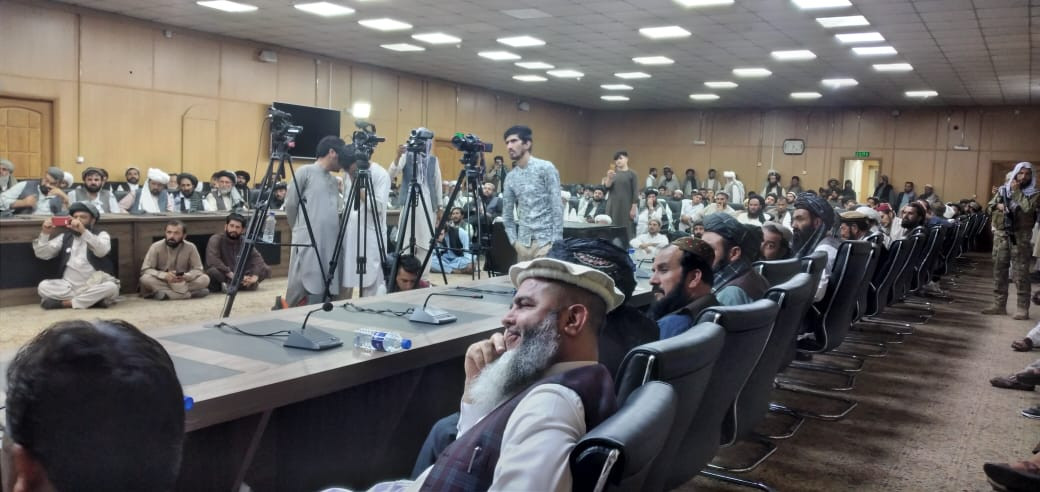 The Taliban's swift reconquest of Afghanistan hastened US exit and triggered a chaotic exodus from the country. US officials have lamented that the Afghan forces they have raised, trained, and armed failed to put up a fight. But how did the Americans ever expect Afghans to keep risking their lives for a government that had abused them for decades? The US was complacent in allowing corruption to cripple the Afghan state and make it loathsome to its own people.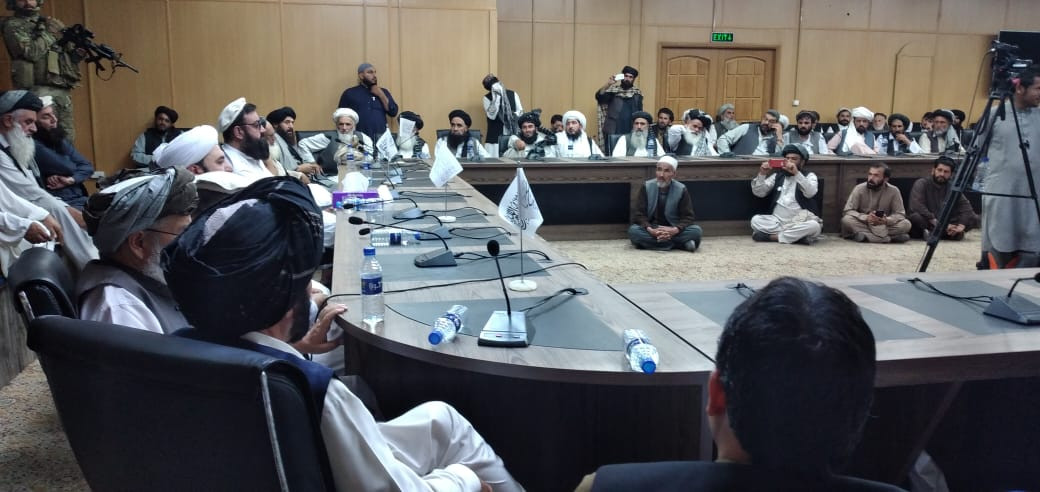 Haqqani admitted that the Taliban cashed in on the general discontent among the Afghans as the government in Kabul had turned itself into a kleptocracy, thriving on financial corruption. "People supported us because they were fed up with the corrupt government. And that is the reason we re-conquered the entire country within 10 days without much resistance."
Also read: NSA urges world to support Afghanistan to avoid past mistakes
He also came down hard on the US-led "occupation forces" for their "war crimes" in Afghanistan. "They treated the Afghans even as inferior to their dogs. Afghans were subjected to most inhuman torture in their cells and left to die and rot there," Haqqani said. "But by the grace of Allah we have defeated them and now Islamic Shariah will be established in our land."
Khalil Haqqani clarified that he did not aspire any government office in the new Afghan governing set-up. "We, including myself, are not running for any public office. We are not contesting any election. We just want to see Islamic Shariah established in our country," he added. "The Afghans should rest assured that we only want to serve them."
COMMENTS
Comments are moderated and generally will be posted if they are on-topic and not abusive.
For more information, please see our Comments FAQ