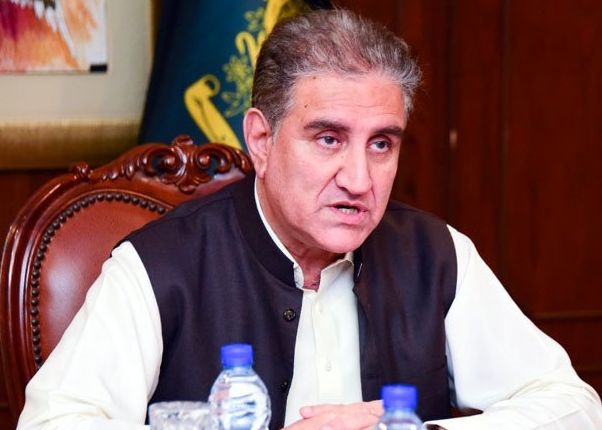 ---
ISLAMABAD:
As the Afghan Taliban are all set to announce the new set-up, Pakistan on Thursday advised the group to include all segments of society in the government in order to gain "international acceptability".
It's been three weeks since the Taliban took over Kabul in a lightning speed but no formal government has been announced yet.
Reports, nevertheless, indicate that the Taliban have finalised the plan to announce the new government soon. It is expected that the new set-up will be announced on Friday (today).
It is, however, unclear if the incoming government will include members from other groups including anti-Taliban forces.
Pakistan, meanwhile, has a word of advice for the Afghan Taliban—form inclusive government for international legitimacy.
Pakistan and the rest of the world are keen that the new government in Afghanistan must be inclusive and broad-based.
Officials familiar with the Afghan policy told The Express Tribune that Pakistan has been in regular contact with the Afghan Taliban and telling them to live up to the promises they made with the international community.
Foreign Minister Shah Mahmood Qureshi on Thursday highlighted Pakistan's strategy on Afghanistan, listing certain steps the Taliban will have to take in order to seek world recognition.
"Inclusive set-up is important for the Taliban to gain people's confidence and international acceptability," Qureshi said while speaking at a think-tank.
He said Afghanistan was "witnessing momentous events", which according to him, will have far-reaching implications for the region and the international community as a whole.
He said since taking over, Taliban made a series of announcements on general amnesty, protection of women's rights, freedom of speech, employment and access to education and openness to an inclusive political dispensation.
"The Taliban are in talks with Afghan leaders on the future political set-up. We wish them success," Qureshi added.
Read Taliban leaders seek to reassure world on girls' education
However, the situation, as it stands today, is fragile, he cautioned.
He said no other country has a greater interest in peace and stability in Afghanistan than Pakistan.
"Continuation of conflict and instability in Afghanistan is certainly not in our interest," he said.
"We consider all segments of Afghan society important in the overall construct of Afghanistan," he continued.
"Every Afghan, be it from Tajik community, Uzbek, Turkmen or Pashtun; they all are part of a beautiful mosaic," he said in a clear message to the Taliban, stressing that they needed to take all sections of society along.
He said in the present circumstances, Pakistan was of the firm belief that "an inclusive set-up" in Afghanistan was the best way forward.
"We consider Taliban's announcements positive and encouraging," Qureshi said.
He said the Afghan leadership should take the responsibility of delivering on the demands of the Afghan people, reconcile their differences and achieve a negotiated political situation, a long-cherished objective.
He said Pakistan will continue to play the role of a "facilitator"; however, "our role must not be misconstrued as that of a guarantor".
Meanwhile, speaking at the weekly briefing, Foreign Office spokesperson Asim Ahmed sought the international community's help for peace and stability in Afghanistan.
"At this critical juncture, there is an opportunity in the form of international community's convergence on peace and reconciliation in Afghanistan," he emphasised.
"It would also be imperative for the regional and international partners to constructively engage with Afghanistan by supporting the country's economy, reconstruction, rehabilitation and humanitarian needs," he added.
COMMENTS
Comments are moderated and generally will be posted if they are on-topic and not abusive.
For more information, please see our Comments FAQ