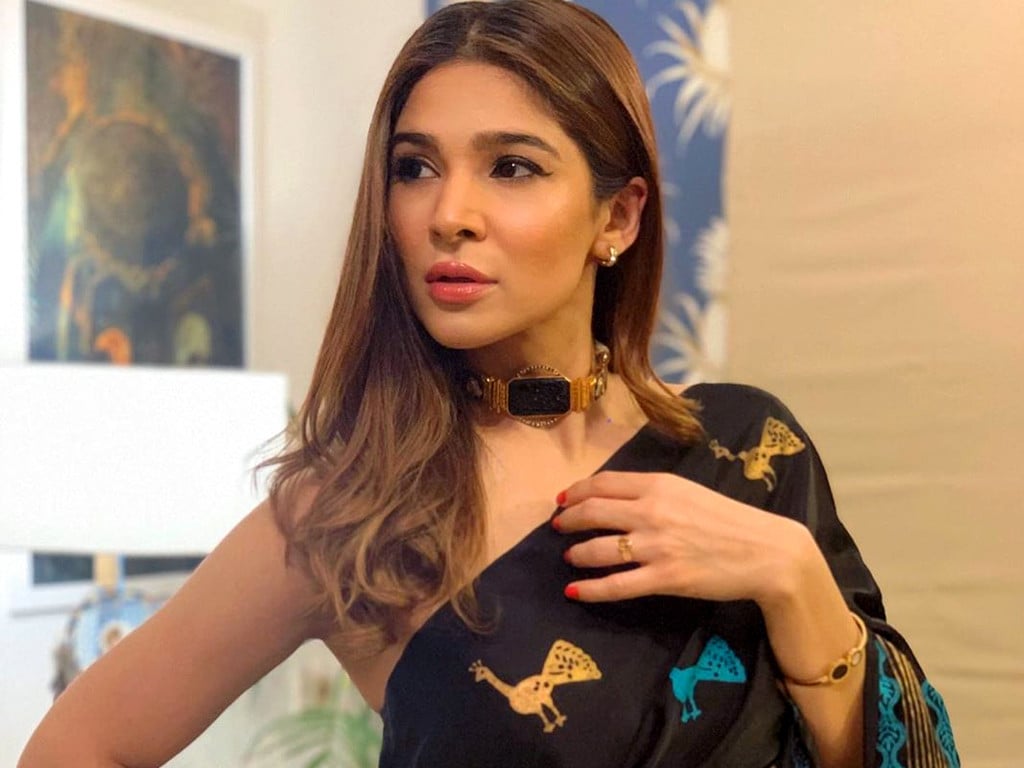 ---
Actor and host Ayesha Omar, who's often sharing her views on various matters over social media, recently took to Instagram to share happy pictures from a dark time of her life. She penned a thought provoking note alongside these images to reinstate how deceiving the internet can be, while opening up about the traumatic experience of her privacy being comrpomised.
Posting photos from February last year, the celebrity wrote, "Found these in my phone today. I remember this hour clearly, watching the sunset from my hotel-room balcony in Dubai, an hour to myself between a packed promotions schedule." She added, "I also remember that day was extremely traumatic for me, one of my most traumatic times actually: My privacy had been breached big-time the day before and I felt my world was crumbling…"
Omar reminisced how she spent most of the time that followed, trying to distract herself by "diving into interviews, meetings, photo shoots and fittings." She then thanked her friend, Sanya Sohail, for clicking the photos that were meant for the brand whose outfit Omar wearing. "My heart was heavy and my mind was a mess, while posing for these. Instagram is never a reflection of reality. You can never tell what's actually going on in someone's head or life by what you see in a photo," the Bulbulay star reiterated.
"Both Sanya and I were going through terrible times but we made it through, and came out stronger and softer. This was also exactly one week before the first case of Covid-19 was discovered in Pakistan," pointed out Omar. "Today, I'm grateful for so much. The list is endless. But especially for all the love and support I get from all of you… Through my good times and bad, through my highs and lows… thank you, all of you. I'm just so grateful, everyday!" she concluded.
The model had made the headlines for all the wrong reasons after attending the Burning Man Festival in September 2019. Photos of her had irked Pakistan's moral brigade on social media, who started schooling her over her choice of clothing. A click or two of these photos, which were not shared by her publicly, also surfaced on the internet months later, making matters worse.
But it is not clear whether Omar is referring to this particular incident or another time when her privacy may have been compromised. Nevertheless, here's hoping netizens refrain from partaking in scandalous activities to infiltrate and spoil the private moments of public figures.
Have something to add to the story? Share it in the comments below.
COMMENTS
Comments are moderated and generally will be posted if they are on-topic and not abusive.
For more information, please see our Comments FAQ