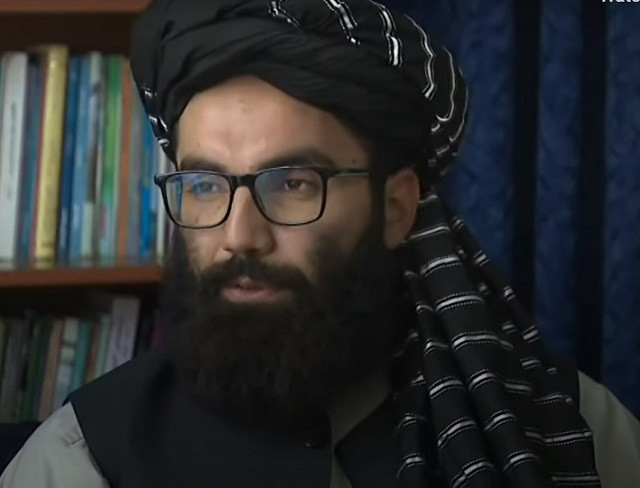 ---
Senior Taliban leader Anas Haqqani said it was time for the Taliban to "forgive" the past and rebuild and reunite Afghanistan.
Haqqani's - the youngest son of Haqqani Network founder, Jalaluddin Haqqani - comment came in response to a question asked during an interview with TRT wherein he was inquired about "willing to forgive" despite losing four brothers in attacks carried out by the US, being held captive by the Americans and Afghan government.
Haqqani said, "In the last two decades lots of people like me suffered from the war and torture by the US forces and the previous Afghan government."
"They put me in prison for almost five years. I spent nearly four years of it alone in a single room and suffered quite a bit. I was tortured psychologically."
However, he added that, "I know bad things have happened in the past, but now we have an opportunity to rebuild and reunite."
In response to a question regarding Daesh, he said that 90 per cent of Afghanistan's problems had been resolved, saying the group will deal with those who create groups like Daesh just like they dealt with the rest.
"Still there are countries that don't want to end the war in Afghanistan. This is why they create groups such as Daesh or others to try to prolong their proxy war," he added.
Read The tricky question of recognising Taliban 2.0
"They may attack or try to create fear [but] we'll deal with that just like we dealt with the bigger problem of ending the invasion."
"Efforts are underway to form a new government and cabinet. I am very optimistic that everything will be in place," he added.
He further stated that, "Those inducted into the cabinet will be leaders capable of serving the people. The names aren't yet finalised. But I am sure we will have a positive outcome in the days to come.
According to the Taliban leader, all of Afghanistan's miseries and problems were somehow connected to foreign interference.
"If you read the history, whether it be the Soviet Union or the US, whoever has invaded Afghanistan has created problems. They bring challenges and problems along with their invasion."
The Taliban leader added that, "They have their own agendas and [they] try to implement them by any possible means."
He said he played his due role for the people and focused on peace talks. "The head of the Islamic Emirate of Afghanistan declared general amnesty. We must put the past behind," Haqqani observed.
"The prejudice injected into people's mind during all these years needs to be removed," he added.
In an apparent reference to the native Afghans, he said, "They should realise we are their brothers,"
"Now, if I see my enemies, I cannot possibly act against them," Anas concluded.
COMMENTS
Comments are moderated and generally will be posted if they are on-topic and not abusive.
For more information, please see our Comments FAQ