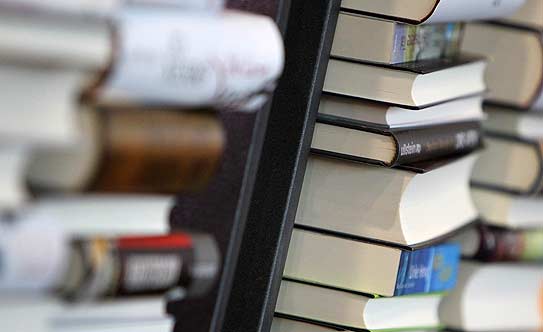 ---
Bookshops, stationery stores see frenzied 'back to school' rush
Parents, students tired of govt's 'now open, now closed' policies rush for last-minute shopping
---
KARACHI:
Droves of people rushed to the bookshops, stationery stores, and uniform shops over the weekend ahead of reopening of schools after a one-and-a-half month Covid-related break today (Monday).
A large number of parents and children flocked to the markets to buy uniforms, stationery, shoes, and other items. Various shops were crowded as a large number of people were gathering in-side the shops while there were long queues of children including parents outside the shops.
Parents waiting in queues for hours said they only had one day to purchase uniforms and other articles.
The Sindh government had notified the reopening of schools on Friday and mar-kets typically remain shut on Fridays and Sundays as 'safe days' in a bid to curb the spread of the coronavirus. This Sunday, however, many shops remained open to facilitate parents and students.
The parents complained that the schools were re-opening after one and a half months but the government's decisions were haphazard. The 'now open now closed policy' was beyond comprehension, said one harried parent, standing outside a bookshop to buy his child's syllabus books.
Price hikes
Over the weekend, many parents and students were left shaken after listening to the prices of stationery items and course material during their visits to the markets for back-to-school shopping. The rates of stationery and school sup-plies have surged they found to their dismay.
Besides uniforms, bags, and other items, the rates of new course books have increased by 30 per cent, it was observed during a survey by The Express Tribune.
Shopkeepers, on the other hand, attributed the price hike for essential stationery items to the rise in US dollar rates. The prices of all imported goods, especially school bags and pencil boxes, have shot up in line with the dollar rates, they explained. As for school uniforms, they claimed that the rise in cost of production for cloth had led to an increase in prices for uniforms.