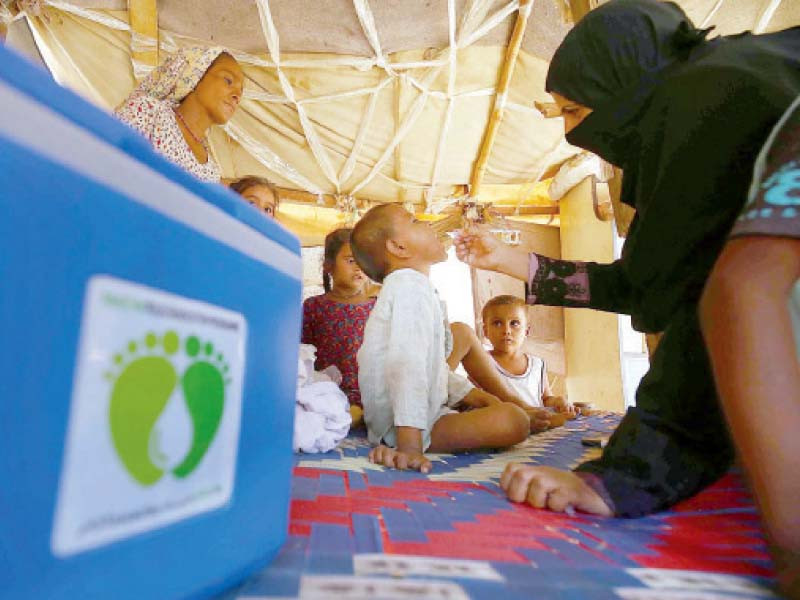 ---
Over seven million children immunised against polio
Sindh health minister warns against virus spread amid imminent refugees influx
---
KARACHI:
Over seven million children have been immunised against polio in the past month, a meeting chaired by Sindh Health Minister Dr Azra Pechuho was informed on Thursday.
Reviewing the progress of the anti-polio campaign, Dr Pechuho directed the relevant authorities to monitor the spread of polio in light of the crisis in Afghanistan and expected influx of refugees.
She called for measures to make the anti-polio campaign effective in Afghan refugee camps and a remapping of settlements in the vicinity of highways and other low-income areas.
The minister further stressed that all polio workers must be vaccinated against Covid-19 and implement necessary standard operating procedures (SOPs).
The meeting was informed that an environmental sample in Hyderabad tested positive in April this year. It was further apprised that around 7.19m children had been administered polio vaccines across Sindh in the past month.