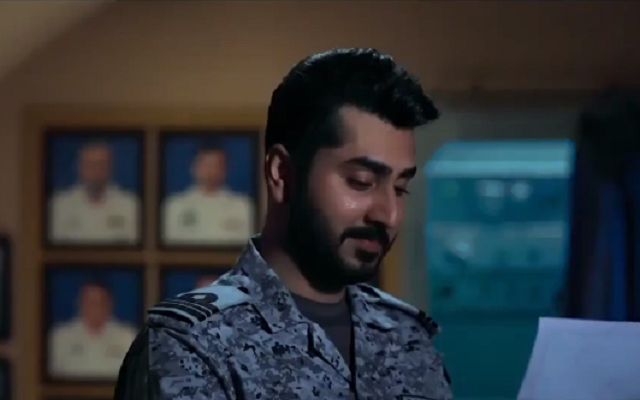 ---
The Pakistan Army has released a short video titled 'Super Hero' to pay tribute to the families of martyrs ahead of Defence and Martyrs Day on September 6.
"Greetings to the martyrs and their relatives... martyrs are the pride of Pakistan," read the caption of the video shared by the Inter-Services Public Relations (ISPR) on its official Twitter handle on Saturday.
On Friday, DG ISPR Major General Babar Iftikhar announced that this year Defence Day would be marked with national zeal and fervour but with a new theme of Watan Ki Matti Gawah Rehna (the soil of the country be a witness — to our endeavours of nation-building and protection).
He said the main ceremony would be held with strict Covid-19 protocols and safety measures to avoid disease spread.
Also read: President acknowledges army's contribution and sacrifices in visit to GHQ
"The nation is urged to reach out to the families of the martyrs who spilt their blood for the motherland and pay their respects and salute to their valiant martyrs and their loved ones," he requested.
The historic day of September 6 is commemorated every year with an un-mutilated vigour and enthusiasm, sending a message loud and clear to hostile India that the Pakistani nation and armed forces are fully prepared to frustrate any designs against the country's sovereignty and integrity.
A number of activities are held across the country, reaffirming the nation's resolve not to let anyone cast an evil eye at the homeland, achieved on August 14, 1947 after great sacrifices rendered by Muslims of the sub-continent.
On September 6, 1965, Pakistan faced a grave challenge to sovereignty and integrity, which the nation and its valiant armed forces met with great courage and determination, defeating the sinister ambitions of the much-larger enemy – India.
Since then, the nation has been observing the Defence Day every year with great zeal.
(With additional input from APP)
COMMENTS
Comments are moderated and generally will be posted if they are on-topic and not abusive.
For more information, please see our Comments FAQ