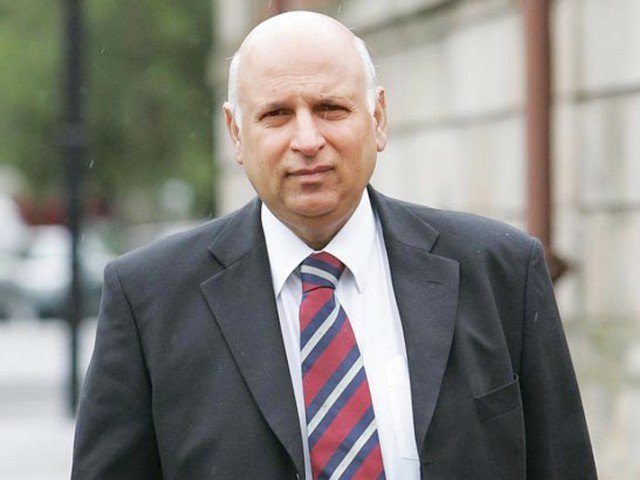 ---
LAHORE:
A petitioner moved Lahore High Court (LHC) seeking the removal of Punjab Governor Chaudhry Sarwar for allegedly not playing due role in the sugar crisis.
The petitioner implored in his petition that the incumbent governor was chiefly responsible for the crisis in the domestic sugar market. According to the petition, Sarwar practically failed to stop Punjab in subsidising sugar export.
Due to this, the basic purpose of launching an inquiry by FIA to determine the actual production cost of sugar was now completely lost and sugar price rose to Rs115 per kilogramme in some areas of the country, the petitioner claimed.
He argued that the crisis was triggered primarily by a lack of communication between the Punjab government and the federal government because the governor did not perform his given functions as laid down in the constitution.
The governor did not inform the federal government about the decision of the Punjab cabinet to give subsidy on sugar export and he had already known that the federal cabinet had turned down the sugar export primarily because it could not subsidise the trade.
Read Pakistan to import more wheat, sugar
"Under Article 148, the governor was required to determine and communicate to the federation whether sugar export is in the interest of the province or otherwise?" the petition further stated.
Today we need a governor who understands the duties and functions of the governor because Punjab is written in his oath, not once but twice, the petitioner said. "Not a single governor in the country understand their duties and functions laid under the constitution."
He implored in his petition that the governor did not inform the federal government about the tongue-tied decision of the provincial cabinet to subsidise sugar export. "The governor did not invoke Article 105 so that the people of Punjab could have known the clash of policies between Punjab and Centre on the subsidy to sugar mills. The governor did not convince the federal government that the subsidy to sugar mills is in the interest of Punjab if he was so convinced as per Article 148."
Published in The Express Tribune, August 28th, 2021.
COMMENTS
Comments are moderated and generally will be posted if they are on-topic and not abusive.
For more information, please see our Comments FAQ