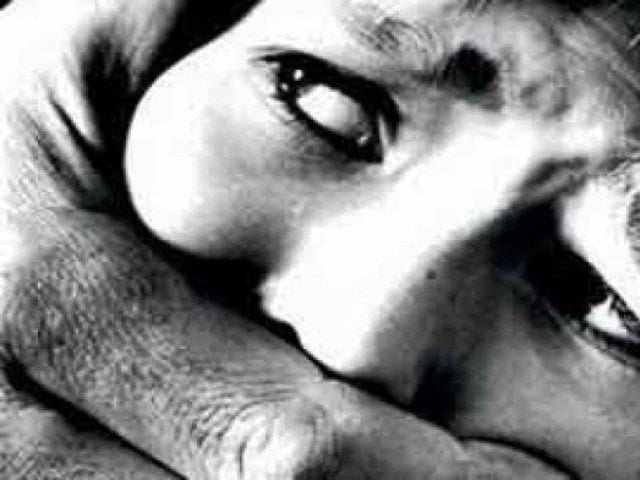 ---
LAHORE:
A woman was allegedly gang-raped by a rickshaw driver and his two accomplices in Garhi Shahu area on Friday.
Reportedly, the victim was held hostage at gunpoint and assaulted in front of her minor daughter. According to the police report, the victim was lured by the suspects on the pretext of a job.
The 19-year-old victim told police that the prime suspect Saif had called her to fix a meeting with a few people for a job. He picked her on a rickshaw from Mughalpura and took her to a place in Railway Colony.
He escorted her to a house where two other persons were already present, one of them identified as Liaquat. One of the suspects was carrying a handgun.
"A suspect pointed gun on point blank on my daughter and warned me of shooting her dead if she resisted the sexual assault", the sexual assault victim stated. The suspects sexually assaulted her and afterward dumped her on the road and fled from the crime scene.
Punjab Inspector General of Police (IGP) Inam Ghani took notice of the gang-rape incident and ordered police to arrest the alleged rapists.
Meanwhile, two cases of sexual assault including the attempted rape of a three-year-old girl as well as two of sexual harassment were also reported in the provincial capital.
Read Lahore police nab rickshaw driver for rape of mother, daughter
The first case was reported in Mozang area where an elderly man attempted sexual assault on a three-year-old girl.
Reportedly, the victim was a daughter of a labourer and was alone at her home where her parents were on work. The suspect identified as Ramzan barged into her house and attempted sexual assault on her.
The victim offered resistance and cried for help, which caught the attention of her neighbours. The locals called helpline 15. A police team reached the spot on information and arrested the suspect. A case was registered against him.
Police said that they were investigating the matter further. In another incident, a woman was gang-raped in Raiwind City. The victim reportedly worked as a maid. She reportedly came across the prime suspect when on her way home from work on Khayaban-e-Amin Road when he offered her a lift on his motorcycle.
When the suspect came to know she worked as a maid he told her that they needed a maid for work at his home. On the day of the incident, he made a call to the maid and claimed she was needed for domestic work at his home.
She reached the place where two other suspects were also present.
(THE VICTIMS' IDENTITIES HAVE NOT BEEN DISCLOSED AS A MATTER OF POLICY)
Published in The Express Tribune, August 28th, 2021.
COMMENTS
Comments are moderated and generally will be posted if they are on-topic and not abusive.
For more information, please see our Comments FAQ