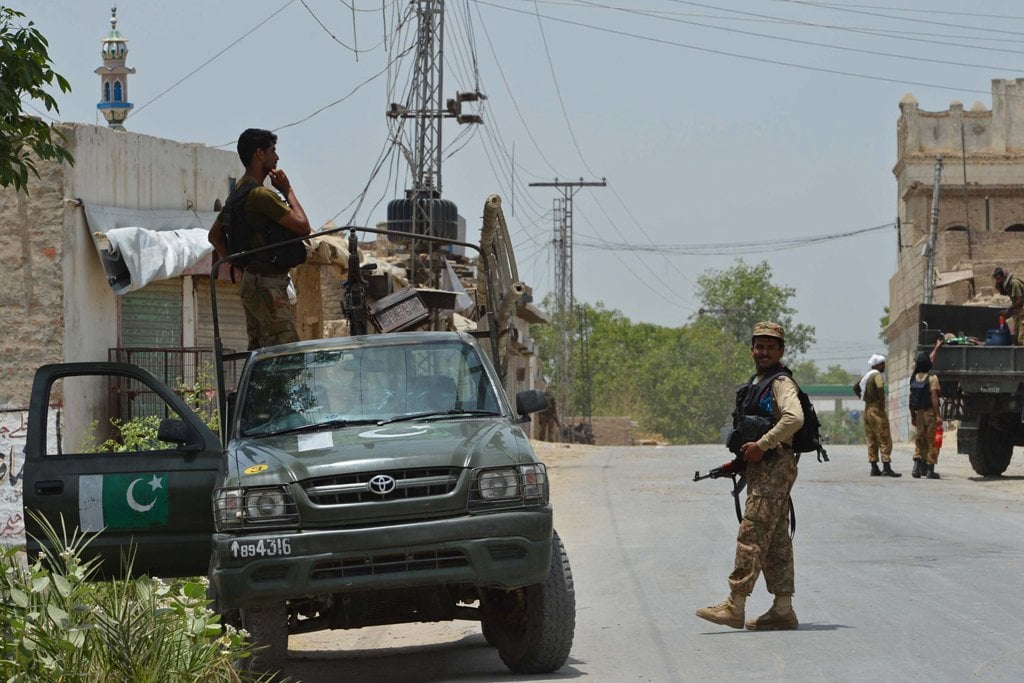 ---
A terrorist was killed during an intelligence-based operation (IBO) conducted by security forces in Khyber-Pakhtunkhwa's North Waziristan district, a statement issued by the Inter-Services Public Relations (ISPR) said on Friday.
The military's media wing said that the operation was conducted in North Waziristan's Spinwam area on the reported presence of terrorists. "During intense exchange of fire, one terrorist got killed. Weapon and ammunition [were] recovered from the killed terrorist."
The ISPR further said that a search operation is in the process to eliminate any other terrorists found in the area.
Read more: Soldier martyred as terrorists attack North Waziristan checkpost
On August 7, terrorists fired on a military checkpost in North Waziristan district, resulting in the martyrdom of a soldier.
The military's media wing said that the incident occurred in the Ghariom area of the tribal district, adding that the troops responded to the aggression in a "befitting manner".
Also read Soldier martyred in South Waziristan IBO
On July 13, an officer and a soldier of the army embraced martyrdom during an intense exchange of fire with terrorists in Kurram district, the ISPR had said.
Three terrorists were also killed during the "area sanitisation operation" in the Zewa area of the erstwhile Fata, it added.
COMMENTS
Comments are moderated and generally will be posted if they are on-topic and not abusive.
For more information, please see our Comments FAQ