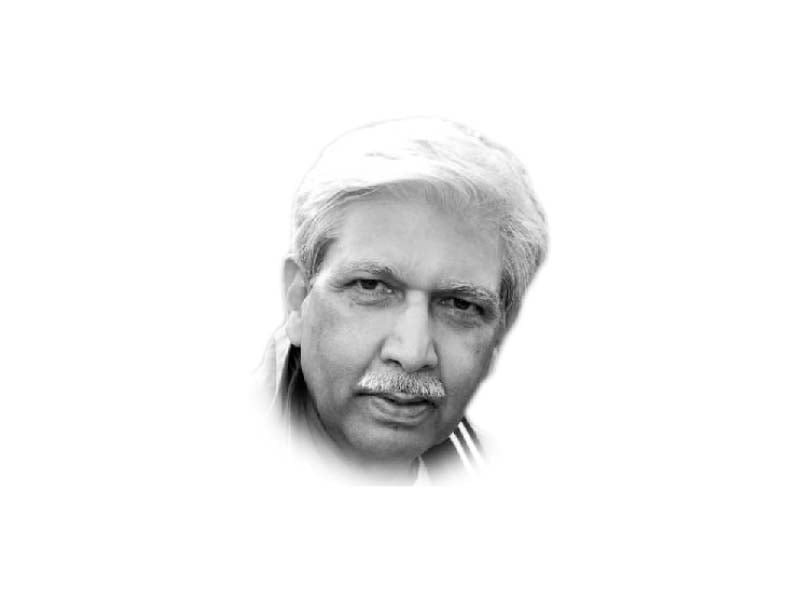 ---
There are four inflection points where what appears as an easy Taliban sweep over Afghanistan can stand reversed.
August 31 has become a most consequential date around which multiple events are posited. The Taliban call it a red-line in the US/NATO effort to evacuate their nationals and sympathisers of the last two decades who have been promised evacuation by the occupation forces. What if the western forces are unable to move out all by this date? What if, per decisions at the G-7, US and other forces impose by force their will to stay on and retain control of the Kabul airport beyond this date in contravention of what is now a loudly proclaimed understanding between the US and the Taliban? What will such violation of a Taliban red-line entail? How might a rapidly deteriorating law and order situation at the airport force the Taliban hand while evacuation is still underway? Will it ensue a final battle between the vacating occupation forces and the Taliban alleging blood on Taliban hands? Will that give reason to the western forces to destroy the caches of arms which have fallen in Taliban hands after those were abandoned by the western forces?
US fighter aircraft patrol Afghan airspace ready to assist forces at Kabul airport were those to come under attack by or if events at the airport turned menacing? Or will this over-the-horizon capability deliver its devastation in riposte to some ugly turn in the future? There is still a lot in play there and Kabul airport and its surroundings remain a festering sore even though there are parallel indications to the contrary of a convenient complementarity between the US and the Taliban as evacuation proceeds. When the US has wanted as many to be allowed in as have found their way they have done so without a hitch through the Taliban controlled areas. When the deluge became overwhelming and beyond what the US is willing to carry home the Taliban have helped with warning Afghans to desist from congregating around the airport and sounded alarms of terror attacks by the likes of Daesh. CIA Chief Bill Burns was reported to have been in Kabul for a secret meeting with Mullah Baradar. How far and to what end will such 'convenient' cooperation continue between the two 'belligerents' begs an answer? Or is this simple realpolitik situated in here and the now? The possibilities are portentous and ominous.
Look back at some of the pronouncements that Taliban spokesmen have made in the last week in various interactions. When asked if Daesh was indeed a reality in Afghanistan the spokesman agreed albeit with a caveat that they lacked popular support and don't belong among the people. An uncertain future looms as Taliban begin their rule. It is now a given that a government will get announced on or around August 31. When in place it shall have to impose its writ across Afghanistan including Kabul airport which currently is under the control of the US forces. This act of great mutual convenience in lending away the airport so that the US may evacuate those that she wants to spites at what is also being termed the 'great retreat' and a 'revolutionary' turnaround of fortunes of the Taliban. We already know that Ashraf Ghani may have absconded per a similar understanding but without fulfilling the assigned need for an orderly transition. Hence the chaos that ensued in Kabul. This bonhomie can quickly reverse if and when US/NATO refuse to vacate on August 31. Is that how the largely international push-back to the Taliban order will and may manifest?
There are two other linked triggers which can mar the day for the Taliban and those invested in their unquestioned control. One emerges from Panjsher in Kabul — as usual — as Ahmed Shah Massoud's son raises the flag of contending against the unchallenged Taliban sweep of the country. This brings into focus many aspects of how this journey to renewed nationhood for the Afghans is plied with uncertainty. The younger Massoud may be leveraging for benefits for now but essentially also offers the first chink in the Taliban nationhood armour leaving an option to build on in the future for those who may like to upend the Taliban, a la 2001. At a cost, of course. This isn't altruism; a mere business deal. There will surely be takers. Tajikistan isn't too enthused by what's happening in its immediate neighbourhood and both India and the US have availed of this strategic window to aid the Panjsheris before. This shall remain a live and a present vulnerability to the Taliban rule even when they seemingly have a functional order in place.
The same when extended to the warlords and tribal chieftains who have stood against the Taliban in the previous years and have now moved to adjoining havens in Tajikistan, Uzbekistan, Iran, Turkey and India will remain a stumbling block to attaining a universal consensus and hence a truly inclusive political government. A truly representative inclusion may thus not be as feasible as the current efforts to somehow achieve this receding hope may indicate. Around August 31 a government in whatever shape may emerge but will be shorn of wider representation from all chunks of various ethnicities. This shall only augment what is indicated by Massoud's recalcitrance. What may ensue is presently enigma but will echo the divisiveness of 1996-2001. And, hence a less than sustainable Taliban order?
And finally is the case of the TTP and other such groups that made Afghanistan their haven for all these years. When asked how were these groups still sustaining themselves as existential danger to those they target and how were they released from Afghan prisons the spokespersons simply point to an absence of any control over what ensued after the Ghani regime bolted. When asked to pursue those given to malice against neighbours they hold internal national matters above all else and such concerns only distractive at the fringe. Soon and when the Taliban have a functional government, statecraft will develop around leverages and vulnerabilities for and against the Taliban and their neighbours around competing interests. Nations of the world, and the region in particular, may push the reincarnation of the 1996 Taliban or help evolve a better face of them to sustain a stable Afghanistan and peace in the region. Yet the Taliban and the Afghans at large will decide which Afghanistan steps up the plate.
This brings me to the point if there have always been two or more Afghanistan(s) patched together by an agent of influence and/or the benign authority of a central leadership. Neither matches the job description of the Taliban leaving long-term prospects of any stability highly tenuous. Presently, it is all in the air and which way the chip will fall, no one knows. Once broken, no amount of King's horses and men can put this Humpty together again. The ramifications will be far, wide, deep and long. Biden and Ghani may yet have the last laugh.
Published in The Express Tribune, August 27th, 2021.
Like Opinion & Editorial on Facebook, follow @ETOpEd on Twitter to receive all updates on all our daily pieces.
COMMENTS
Comments are moderated and generally will be posted if they are on-topic and not abusive.
For more information, please see our Comments FAQ