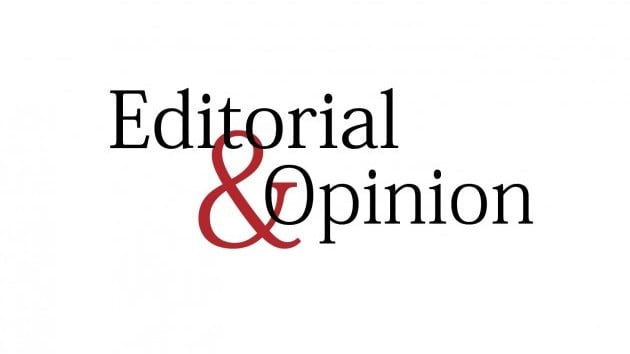 ---
Curbs to enhance vaccination
The government takes an aggressive approach to improve Covid-19 vaccination rate in Pakistan
---
The government is taking an aggressive approach to improve Covid-19 vaccination rate in Pakistan, announcing several new restrictions on the unvaccinated population. As we have seen in several countries, the Delta variant of the coronavirus is still hitting some fully vaccinated individuals, just less intensely. However, it is the unvaccinated individuals that are causing new waves and draining resources by requiring intensive care. Without increasing vaccination rate, there will be no hope of getting past the lethal virus, as more and more mutations will keep coming. At the bare minimum, getting to herd immunity levels will at least allow us to safely return to normal, with Covid-19 being downgraded from a deadly global pandemic to a seasonal nuisance.
Our vaccination rate thus far, just 6.5%, does necessitate tightening restrictions on a public that tends to take even genuinely serious issues very lightly. Let alone the advanced countries like the United States and the United Kingdom — with more than 52 per cent and 62 per cent vaccinated public respectively — we lag far behind many countries in our close proximity. For instance, Sri Lanka has fully vaccinated more than 26 per cent of its population and the same figure for Nepal is 13.5 per cent. In case of India, the vaccinated public accounts for close to 10 per cent of the total population.
Asad Umar, the federal minister for planning and the chair of the National Command and Operation Centre, and Prime Minister's Special Assistant on National Health Services Dr Faisal Sultan have announced the new restrictions on travel and entertainment while also lowering the eligible age to get the jab. Starting next month, 17-year-olds will be eligible, with children as young as 15 to become eligible "later". More significant, however, is that the expansion of compulsory vaccination requirements to almost all public places will now require citizens to be vaccinated.
In line with the new measures, all local and international air travelers will be required to be fully vaccinated by the end of September or they would not be allowed to travel. Meanwhile, those using public transport — including trains, metros, and buses — must get fully vaccinated from October 15. Even people using private vehicles on public highways must have gotten at least one vaccine dose by September 15 and be fully vaccinated by October 30. Meanwhile, From September 30, shopping malls, hotels, restaurants, and wedding venues will only be accessible for fully vaccinated people. Restrictions will also apply to people who have not gotten at least one jab by August 31.
Technology is being developed to help enforce the restrictions, which have become increasingly necessary as people continue to flout simple Covid-19 safety protocols, and take the pandemic in stride even despite more than 25,000 deaths in the country. Our only criticism is that the expansion still leaves a few easily closed loopholes, such as weekly markets. These are often the most crowded market areas and the scenes of the most safety violations. As the weather improves, it may be feasible to place restrictions on entry and set up vaccination camps at market entrances, thereby forcing skeptics and less-informed people to get the jab.
Published in The Express Tribune, August 26th, 2021.
Like Opinion & Editorial on Facebook, follow @ETOpEd on Twitter to receive all updates on all our daily pieces.