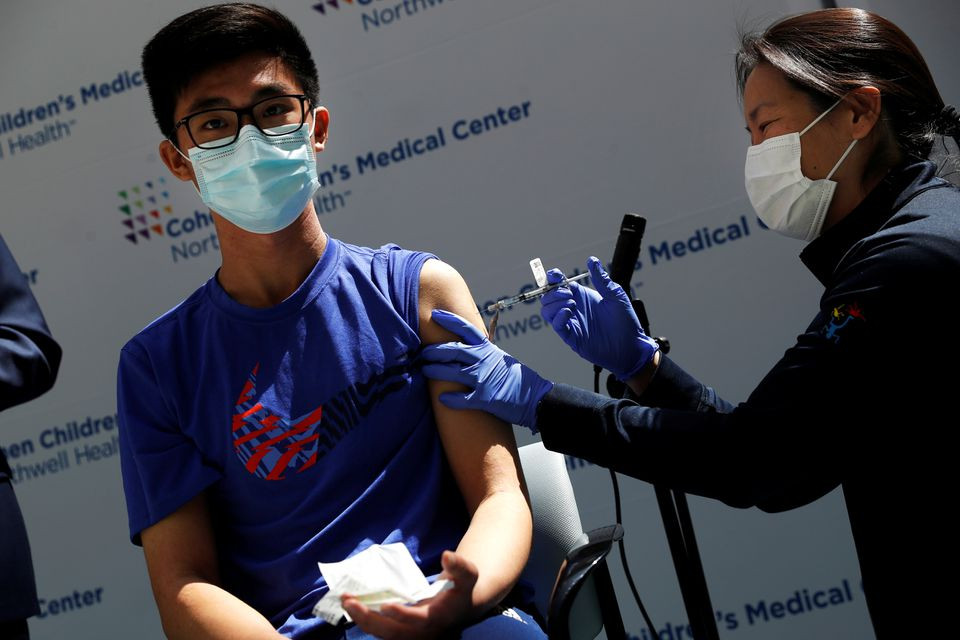 ---
Measures to curb Covid gain pace
Authorities distributing free sanitisers and masks in public places, urging people to get vaccinated
---
BHAKKAR:
The district administration has started taking emergency measures to curb the fourth wave of the coronavirus disease in four tehsils of Bhakkar.
Reportedly, in addition to distributing free sanitisers and masks in public places, including the District Headquarters Hospital, the authorities were urging eligible people to get vaccinated as soon as possible.
Due to the flouting of Covid-19-related SOPs in public places, the number of virus cases increased after which Deputy Commissioner Syed Musa Raza issued a red alert in the hospitals across Bhakkar.
Read NCOC lowers age for Covid-19 jabs to 15
During the fourth wave of Covid-19 in the district, the number of positive cases of coronavirus had reached 106 with 29 fresh infections reported during the past 24 hours.
So far, 2,143 people of Bhakkar had been affected during the current wave of coronavirus. Out of these, 1,956 patients recovered from the virus.