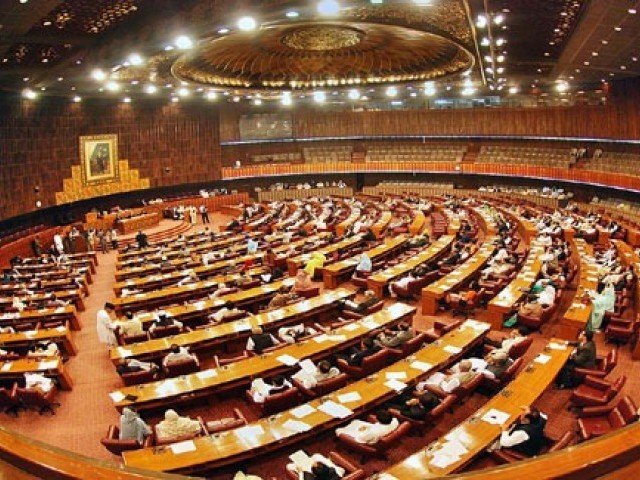 ---
ISLAMABAD:
The Senate Standing Committee on Maritime Affairs on Monday rejected three bills despite approval by the ministries of maritime affairs, law, federal cabinet and National Assembly after which lawmakers from the treasury staged a walkout.
The Senate panel, which was led by Rubina Khalid deliberated on the Port Qasim Authority, Pakistan National Shipping Corporation and Gwadar Port Authority bills.
Minister for Maritime Affairs Ali Zaidi sought the objections to the bills in writing while other legislators from the government side called for their adjournment until the next session.
Senator Rubina Khalid rejected the proposal and called for voting. The treasury and the opposition secured four votes each. All the bills were rejected after the chairperson objected to them.
Read Senate panel passes Criminal Law (Amendment) Bill
The maritime affairs minister lost his temper and asked why the bills were rejected despite the fact that they were approved by the ministries of maritime affairs, law, federal cabinet and the National Assembly.
"Are all these [institutions] fools?"
The committee members expressed displeasure over Zaidi's remarks after which the maritime affairs minister and the treasury lawmakers staged a walkout from the meeting.
Senator Maula Bux Chandio noted that the ruling party's legislators were "arrogant" and used "abusive language" when they were faced with disagreement on issues.
COMMENTS
Comments are moderated and generally will be posted if they are on-topic and not abusive.
For more information, please see our Comments FAQ