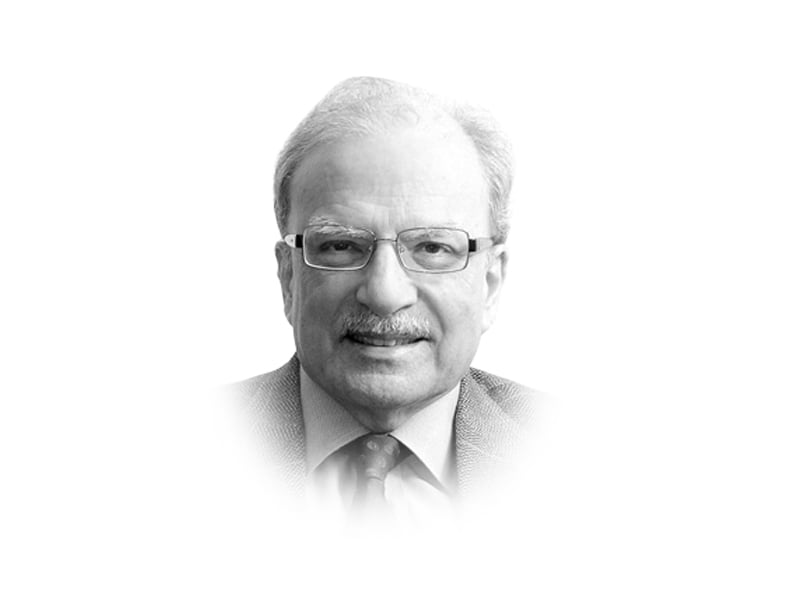 ---
As I write this on August 20, 2021, a Taliban-led government has begun to take shape in Kabul. In a press conference given on August 17 from the ornate room from where the officials of the government headed by President Ashraf Ghani had talked to news people, long-time Taliban spokesman Zabiullah Mujahid promised a different country from the one his group had led for five years, from 1991 to 1996. Afghanistan's once again rulers, the Taliban, he said, would refrain from retributory violence and respect women's rights – at least as far as Islam permits. He promised that his government would forgive domestic rivals and seek good relations with longtime foreign enemies. That possibly meant developing a working relationship with the US. It would, in short, be entirely different from the way the Taliban had administered when they were led by the one-eyed Mullah Omar, the groups founder, for five years. That stay in power that lasted for calamitous five years left a country a ruined pariah. "Nobody," insisted the spokesman, "will be harmed in Afghanistan".
"They do not have to stay on this trajectory," White House Press Secretary Jen Psaki said at a news conference of her own. "They could choose to devote the same energy to peace process as they are to the military campaign. We strongly urge them to do so. This is what the Afghan people so urgently need and deserve after decades of war, and is very much in Afghanistan's neighbors' interest to invest renewed energy into a peace process that promotes a peaceful Afghanistan and stable region." To the press corps listening to these comments, it was obvious that Psaki was referring to the role Pakistan was playing and should play. Asked whether that was indeed the case, she avoided a direct answer. "Our view continues to be it's in the interest of all countries in the region for there to be a political process for peace and stability in the region."
Outside observers with good understanding of the Afghan situation saw the country heading towards a serious humanitarian crisis without any precedence in recent history. At a special session of the UN Security Council on August 6, Deborah Lyons, the special representative of the UN secretary-general for Afghanistan, warned that without action, the country could descend "into a situation of catastrophe so serious that it would have few, if any, parallels in this century". Afghanistan, she said, had come to resemble the battlefields of Syria and Sarajevo, with the Taliban making a "strategic decision" to attack urban areas, causing hundreds of deaths among civilians in just the last few weeks. The fighting, she said, comes on top of a punishing drought that has left 18.5 million in need of humanitarian aid. This would be close to half the country's population. She added, "As one Afghan put it to us recently, 'we are no longer talking about preserving the progress and the rights we have gained, we are talking about mere survival'."
A couple of days after the Taliban took control of Kabul and with it the entire country, there were questions about the country's future. Would the new government be able to keep in the country those it would need to manage public affairs and build a new nation? If tens of thousands do flee, where would they go? What kind of relations the new government would forge with its immediate neighbours – Iran, Pakistan and China, in particular? Will it be able to build a new economy based on the exploitation of the enormous riches that lie not too far under the ground? China has already begun to invest in tapping the copper mines not far from Kabul.
There is no doubt that given Pakistan's past involvement with the group, a Taliban-led administration in Kabul would be friendlier towards Islamabad. It would be prepared to work on a series of infrastructure projects that would closely knit Pakistan with Afghanistan and the landlocked countries of Central Asia. If this were to happen, China would be interested in extending CPEC into these landlocked states. The under-development port of Gwadar could become a major port on the Arabian Sea. In fact, with most of Chinese trade carried through the port, Gwadar will be turned into one Asia's most important gateway.
There are reports that Washington has asked Islamabad to keep its border with Afghanistan open and allow the Afghans fleeing their country and join the 3.5 million of those who are already in Pakistan. The Pakistani officials who were contacted by the Americans are reported to have said that their country does not have the capacity or the means to accommodate another large inflow of refugees. Would it be possible for Pakistan to protect itself from another wave of migrants? It has a very long border with Afghanistan. It also has a significant number of Pashtuns living among its citizenry. Karachi now is the world's largest Pashtun city in the world. Pakistan may not be able to protect itself from the unfolding Afghan tragedy and keep out the next wave of refugees from the neighbouring Islamic state.
The rule by the Taliban may make it possible for a closer relationship between the two neighbours. When I visited Kabul a couple of years ago at the invitation of the then President Ashraf Ghani and spent several hours in a one-on-one conversation with him at the presidential palace, I was taken aback by the hostility he showed towards Pakistan. His main gripe was that Islamabad having provided all kinds of assistance had really not helped. "If Islamabad does not relent, I will stop any Pakistani to come to my country or any Pakistani good to be sold in Afghanistan," he said to me. "I am seriously considering severing diplomatic relations with Pakistan." He expected me to relate this conversation to the senior leaders in Pakistan which I did. My conversations with the ISI chief and the PM led the two to visit Kabul a day or two after I returned from my short visit to Kabul. The way Ghani talked to me showed a different person from the one I had known when both of us worked at the World Bank. A recent newspaper report says that he had been persuaded to receive technical help for anger management.
Overtime, it became conventional wisdom in Washington to view Pakistan as duplicitous in the way it dealt with the Taliban and the US. "Why wasn't Pakistan getting the message and halting the support for the Taliban in Afghanistan?" Richard Holbrooke is supposed have asked a colleague the day before he died of a tear in his heart. Recalling that conversation, veteran journalist David Ignatius wrote an essay quoting from the many columns he produced for The Washington Post. "The role of Pakistan has haunted and infuriated a generation of military leaders, intelligence officers and policymakers. Pakistan's double dealing is part of the wreckage of U.S. policy in Afghanistan." This is an incredible conclusion to draw for an otherwise intelligent and experienced observer of the Muslim world. What Ignatius saw as a "double dealing" on Pakistan's part, for policymakers in Pakistan it was a strategic approach to protect the country's interests.
COMMENTS
Comments are moderated and generally will be posted if they are on-topic and not abusive.
For more information, please see our Comments FAQ