 ---
KARACHI:
Unlike its predecessor, James Gunn's stand-alone sequel of The Suicide Squad is a bloody mishmash of one-liners that do justice to its otherwise sub-par narrative, and claims the trophy for being a Gunny, overt and gory piece of art.
It's criminal but kind, congested but corrosive, and in terms of humour; crass in taste but crème brûlée in consumption. This cut of The Suicide Squad is everything a villainous and 'marvelous' DC film should look like.
Its excessive use of violence makes up for the last PG13 'Suicide flawed', which according to its director David Ayer, was ripped to shreds and re-edited by trailer-making studio surgeons because of whom, he had to disown it.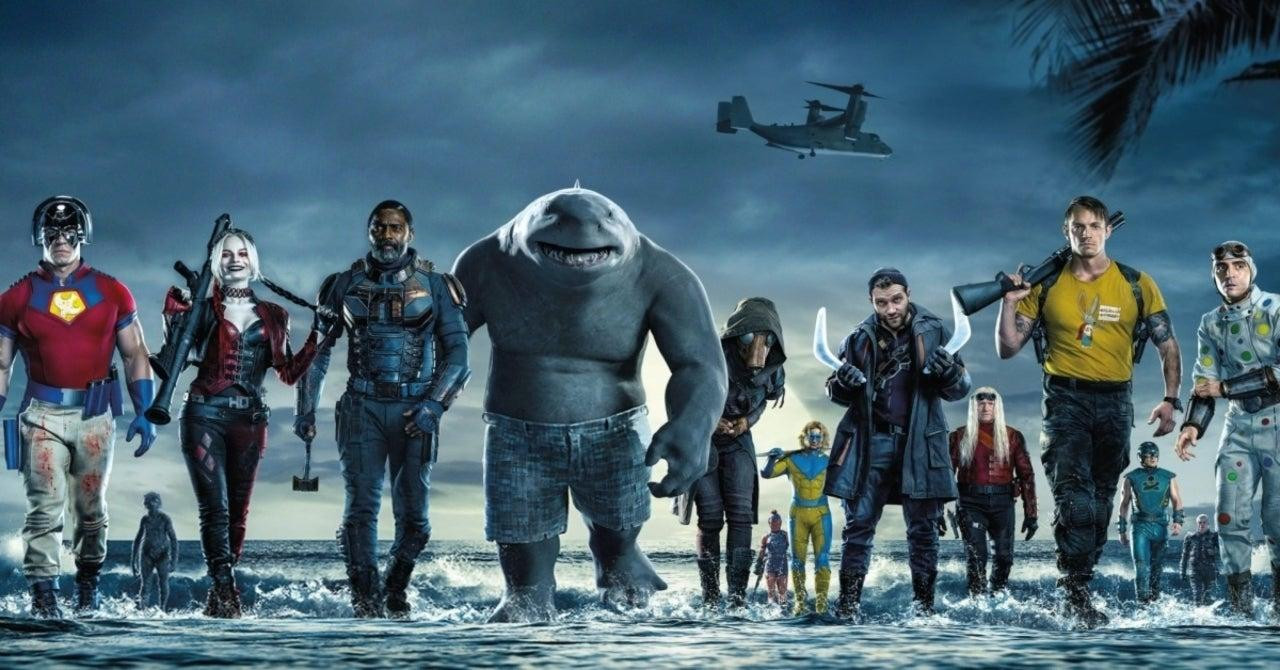 But the new and refurbished or comic-book-chastened film offers just the right amount of cinematic allusions, symbolism and karmic elements required to evolve its characters without ridding them of their non-heroic allure. It cripples the need for super heroes or super villains by extracting some of the most underrated antagonists and sculpting characters of purpose out of them.
The film sees a motley crew of degenerates who'd make for underwhelming villains, even in a Spiderman flick, and catapults them into situations that turn them into chivalrous soldiers, who thankfully, aren't patriotic – with the exception of Peacemaker.
Gunn's rendition brings back Viola Davis as Amanda Waller, Joel Kinnaman as Colonel Rick Flag, Jai Courtney as Captain Boomerang, and Margot Robbie as Harley Quinn, who since the last Suicide Squad has had her own solo outing in Birds of Prey.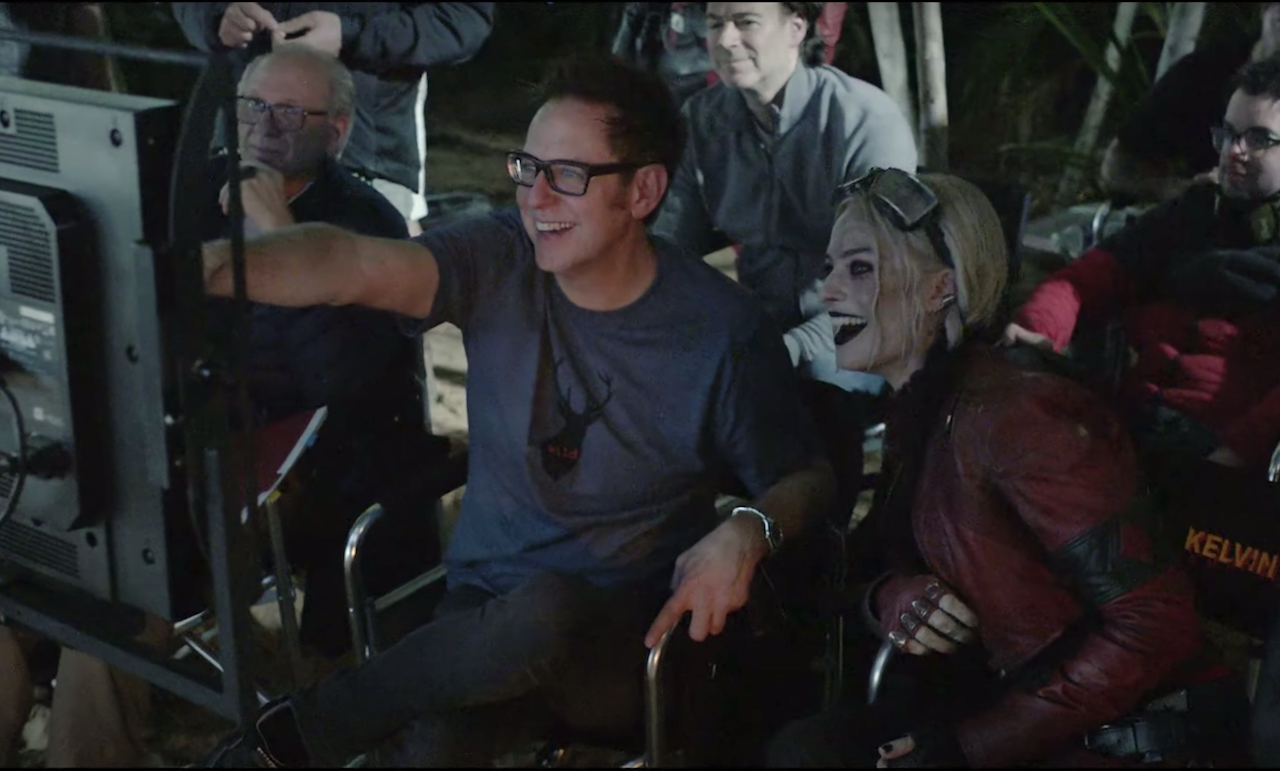 The newer faces, however, include Idris Elba's Bloodsport, John Cena's Peacemaker, David Dastmalchian's Polka-Dot Man and Daniela Melchior's Ratcatcher.
The plot? Bound by a brain-chip detonator which would explode if anyone dares to veer off-mission, our villains-turned-assassins are required to sneak into the imaginary island of Corto Maltese to forge their way into a fortress in order to halt an alien experiment titled 'Project Starfish'.
That's right! This alien-turned-villain – in a film of villains – doesn't even warrant an in-depth dissection. But it serves the same purpose most characters in the film do, which is to divulge the bigger, more generic message of humanity, at the cost of nationalism and even scientific advancements.
But what's interesting is how Gunn takes such a clichéd narrative and wraps it up in an un-appealing package of gruesome murders juxtaposed against hysterical romantic scenes with easily replaceable characters and churns out a seemingly off the cuff film which is iconic.
The Suicide Squad is easily an antithesis of Amazon Prime's The Boys and Gunn's treatment of its characters is one of the biggest reasons for its success.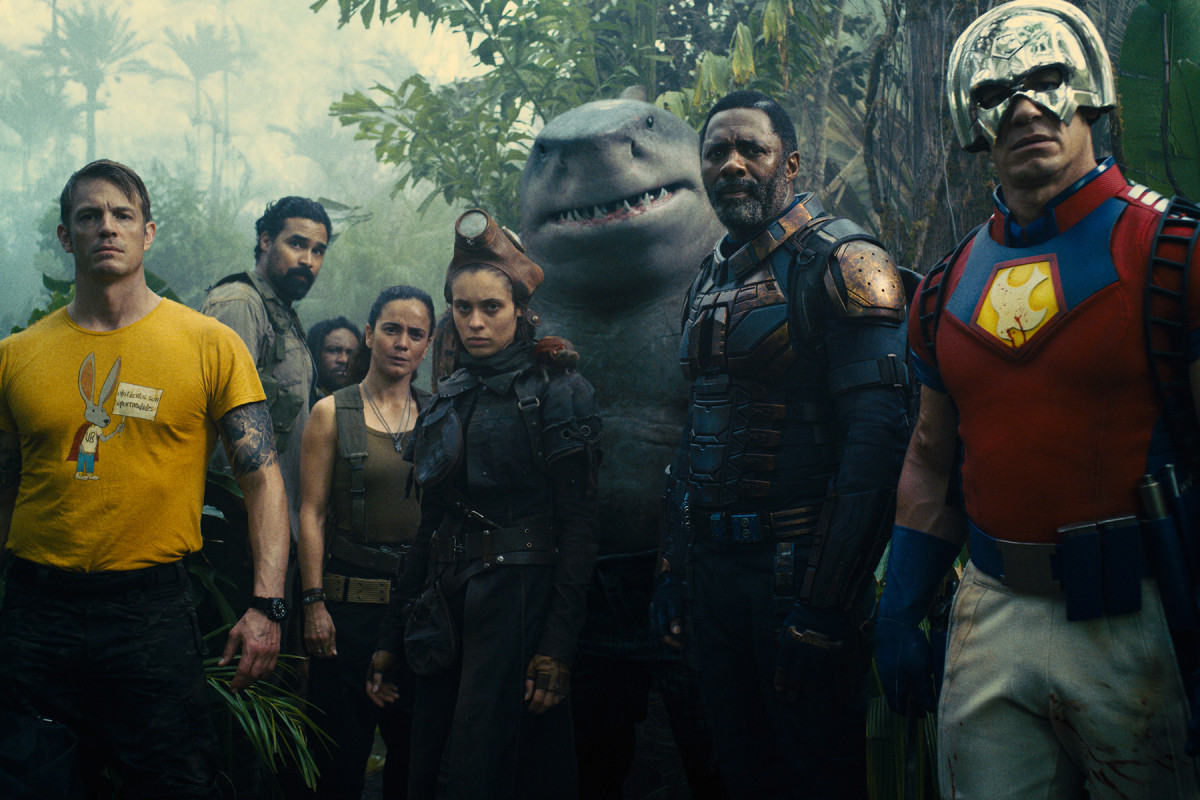 His depiction of King Shark, voiced by Sylvester Stallone, is reminiscent of his treatment of Guardians of the Galaxy's Groot. King Shark, originally a Flash villain from the comics in the 90s and later, a popular Batman villain, is the most violently cute character of The Suicide Squad, which is preposterous! "Num, num," it says before swallowing a raw, whole human without as much as a flinch.
Elba's Bloodsport, on the other hand, is a replica of Will Smith's Deadshot from Ayer's outing, who also follows a similar character arc. Bloodsport is a master assassin chosen to lead a team of super villains, who wouldn't have made it so far without his directions – except for Polka-Dot Man. Elba does a stellar job and seems way more comfortable in Bloodsport's skin than Smith ever did in Deadshot's. And that, again, might be courtesy of good direction.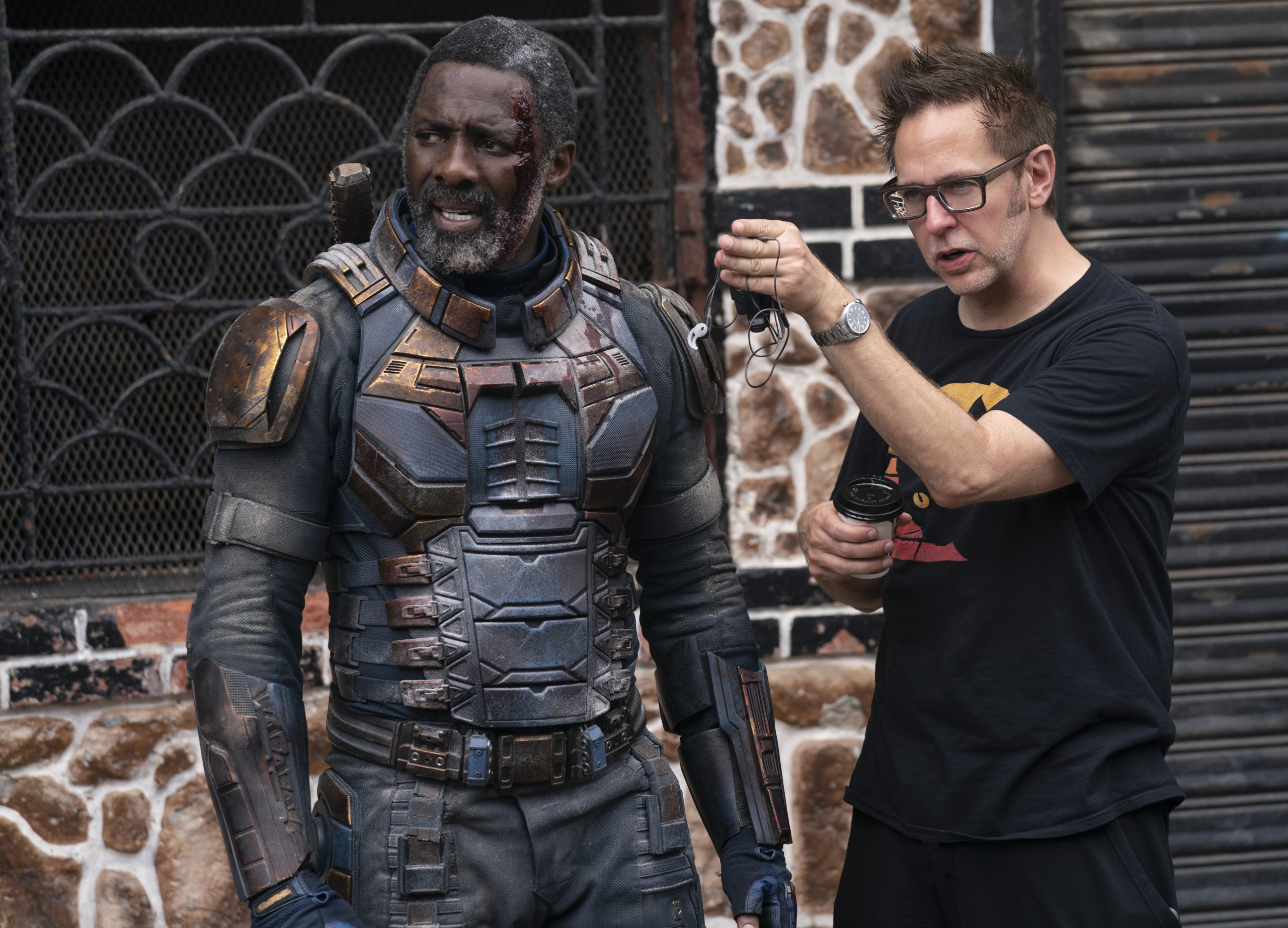 Cena's impeccable acting, however, also comes as a surprise, aside from his action sequences which are bound to impress. His portrayal of Peacemaker is spot on, since comically, the character is the perfect satire of himself as he propagates peace through measures of extreme violence.
And another character portrayed to the T is Robbie's Harley Quinn, who had already made the sassy but sweet comic book villain her own in Birds of Prey. Robbie wears all of Quinn's scars and charms like she was born to carry them. And following in the footsteps of Birds of Prey filmmakers, DC and Gunn's decision to give her a solo-action sequence in The Suicide Squad has turned out brilliantly. It leaves one wish-washed and hungry for more of Quinn's quintessential punch lines and superhuman abilities.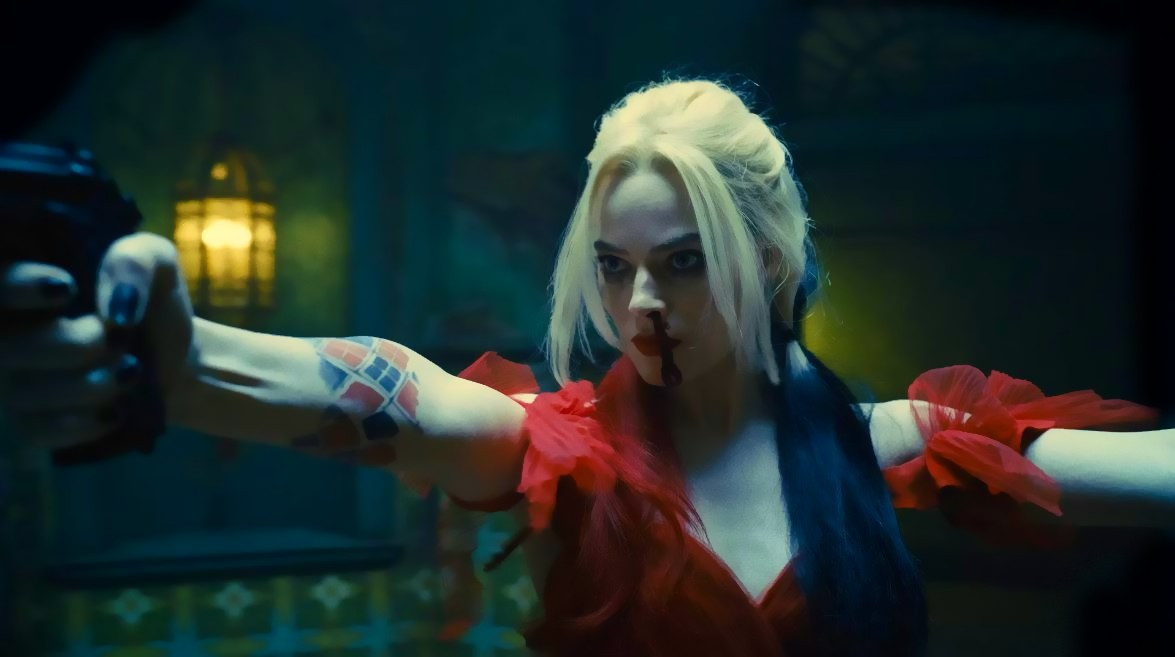 Moreover, villains like Polka-Dot Man and Ratcatcher, who have always been looked down upon by comic book fans for their unconventional and 'lame' superpowers, have also been offered redemption in the film through moments that make them memorable and absolutely imperative to the narrative.
There are places where the film falls flat, though, as Gunn tries to humanise his villains by making them detail their ordeals, which feels like a forced attempt to justify their criminal profile. And while it helps in getting perspective, and enables Bloodsport and Ratcatcher to bond over their brooding past, it feels involuntary in a quick-paced narrative involving multiple chase sequences which should allow little time for chit-chat.
Gunn, who's also written the script of The Suicide Squad, doesn't seem as efficient, or interested, frankly, in making his characters relatable. Neither does he appear interested in making the narrative of his film less predictable. But despite the fact that the The Suicide Squad is foreseeable, Gunn's humour is not. And so, it does not become overbearing. In fact, it's dirty and representative of his penchant for gross, dark details, which is precisely what an un-apologetic and not-so-super villain superhero film should pride itself in.
Have something to add to the story? Share it in the comments below.
COMMENTS
Comments are moderated and generally will be posted if they are on-topic and not abusive.
For more information, please see our Comments FAQ