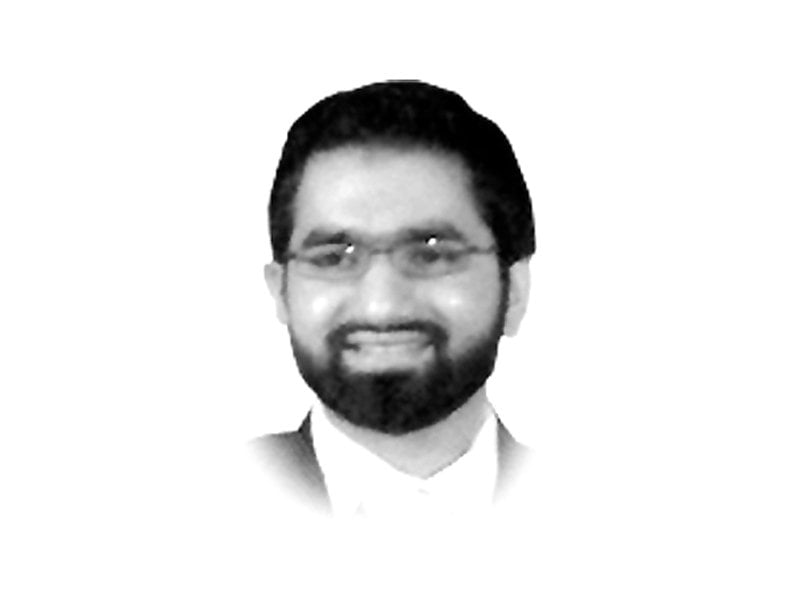 ---
Newspapers are the first draft of history, they say. Going by newspapers, both local and international, Pakistan appears to have been spared a majority of the blame for what's unfolding in Afghanistan so far. We can give much of the credit for this to former Afghan President Ashraf Ghani, who flew out of Kabul with bags full of cash — reportedly around $169 million — and without putting up a fight against the Taliban. When Ghani abandoned his people, he shifted the spotlight on him versus Pakistan when it comes to the blame game that followed. Some of the credit also goes to Pakistan itself, which got a lot of things right recently, after getting a lot of things wrong, historically.
The sudden and dramatic collapse of the Afghan government was the worst-case scenario for Pakistan for nearly 20 years. In the weeks leading up to the fall of Kabul, I was surprised by why Imran Khan was appearing so alarmist in his interviews to the US and international press. Pakistan was trying to warn the world that this might happen, even though no one was bothering to listen. Meanwhile, Pakistan was engaging a cross-section of political stakeholders in Afghanistan and repeatedly issuing public statements that it would only accept an inclusive Afghan government, that it had no favourites and didn't support a military takeover by the Taliban.
While Pakistan was saying all the right things (and I believe doing all the right things because software of the software updaters has been updated), the world continued to believe that Pakistan and the Taliban were in bed together. But the picture for Pakistan has always been more complicated. An extreme, brutal Taliban regime in Afghanistan would inspire the Pakistani Taliban to take up arms and that war had already cost us 70,000 Pakistani lives. Pakistan is genuinely seeking to disentangle itself from regional and international conflict. This is a point that many of us miss or don't believe for fairly good reasons because our history is so messy when it comes to flirting with extremism but let me make this argument by drawing out a pattern from Yemen to Kashmir to Kabul.
Historically, Pakistan or the people who call the shots in Pakistan were happy to pull the trigger and engage in regional conflicts, if it meant we could enter a short-term economic boom. We saw this during the 80s with Pakistan's role in Afghanistan and then again after 2001 in Afghanistan. But something appears to have snapped recently. First, the Saudis called on us to send our boys to Yemen and we refused. Then India unilaterally annexed Kashmir and beyond mobilising the international community, there was no state or non-state action by Pakistan against India.
Finally, when the Biden administration was getting ready to pull out of Afghanistan and hinted about getting bases in Pakistan, Prime Minister Imran Khan repeated what he been saying for two decades. There is no military solution to the problem in Afghanistan. Pakistan will be partners for peace with the United States but not in conflict. "Absolutely not," Imran Khan famously said in response to a media enquiry about US bases in Pakistan. This isn't just rhetoric; this is the substance of Pakistan's national security policymaking today. Our collective software has been updated in the best possible way. If you don't buy it, let's jump back to Yemen for a moment. Nawaz Sharif, a friend of the Saudis, was in power when we were asked to send troops. And Nawaz Sharif's arch enemy, Imran Khan, entered the parliament after months of boycott, just to show a unified front in parliament against sending Pakistani troops of Afghanistan. That was Pakistani democracy and the Pakistani state at its finest.
More recently, it's been heartening to see Pakistan not recognise the Taliban government, yet. Pakistan is still pushing for a broad, inclusive government in Afghanistan, which is good to see. It would have been better if some ridiculous ministers had not tweeted messages suggesting they were celebrating the fall of Kabul. Tactical own goals aside, Pakistan appears to be the only country that has learned the right lessons from previous conflicts in Afghanistan.
Published in The Express Tribune, August 22nd, 2021.
Like Opinion & Editorial on Facebook, follow @ETOpEd on Twitter to receive all updates on all our daily pieces.
COMMENTS
Comments are moderated and generally will be posted if they are on-topic and not abusive.
For more information, please see our Comments FAQ