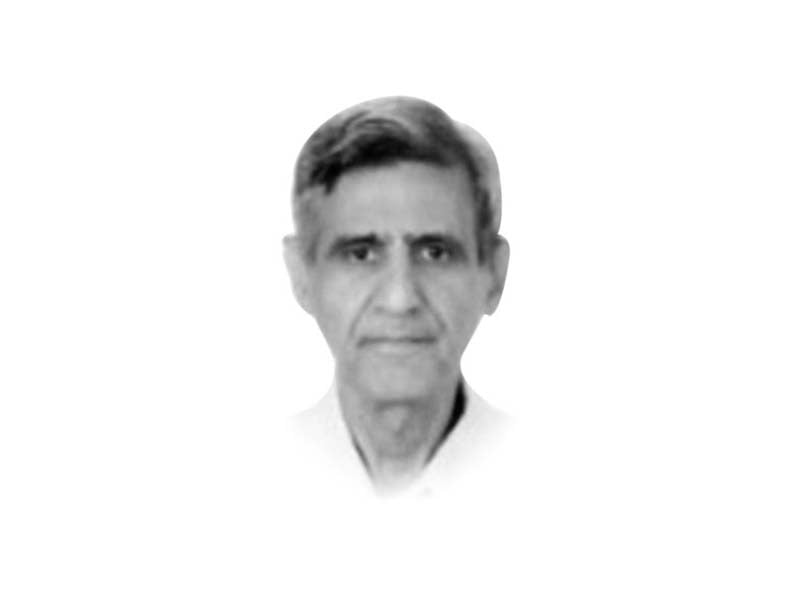 ---
Both the poets are bohemians and thus a breed apart from the rest of the Urdu poets in their diction, classic imagery and use of metaphors. Both are frequently quoted poets, especially amongst the literati. Faiz deeply inspired me in my youth to nurture a revolutionary streak. However, with the passage of time, his romantic poetry engulfed my soul and passion moved within me like a shifting sand. This verse of Faiz has constantly dwelt in my heart and I often rejoice remembering it on feeling emotionally drained: kar raha tha ghame jahan ka hisaab, aaj tum yaad be hisaab aaye. Faiz's political poetry holds a formidable appeal for the revolutionary minds and the ravaged hearts. But poetry that evokes spontaneous applause is like the rhetoric of a populist leader who heightens the emotions momentarily only to recede like an ebbing tide. Although accountability (ehtasab) is a dreary and repugnant topic, especially in the prevailing situation, Faiz had the poetic finesse to describe it so elegantly reflecting his own life. I am sure the readers will enjoy his poetic brilliance of scintillating expressions in the following verses: hum khasta tano se mohtasibo, kya maal manaal ka poochtay ho; jo umr sai hum ne bhar paya, woh samnay laaye daitay hain; daaman may hai khake mushte jigar, saghar may hai khoone hasrate mai; lo hum ne daaman jhaar diya; lo jaam ultaye daite hain.
Ghalib's poetry is exquisite, multivalent and above all divine. The poet was not being vainglorious when he emphatically proclaimed: aatay hain ghaib se ye mazamin khayal may, Ghalib sareeray khama nawai saroosh hai. The recitation of Ghalib's verses heals tormented souls and calms disillusioned hearts. Diwan-e-Ghalib is a slim volume of one hundred pages or so, yet it encompasses the mundane and the spiritual worlds alike, intermittently infused with philosophy. Ghalib was not a conformist of Urdu language traditions. He ingeniously created a fusion of Persian expressions in his realm of Urdu poetry and immensely enriched the language in the process.
Some of Ghalib's verses appear so deceptively simple that the reader thinks that he too can emulate them. But this is an illusion which soon disappears like a mirage when the mind is put to work. Look at these verses which say it all: dile nadan tujhai huwa kya hai, akhir is dard ki dawa kya hai; or, koi umeed bar nahin aati, koi surat nazar nahin aati. Ghalib is difficult to grasp because his poetry is like a kaleidoscope which rapidly changes images on being moved a little. Similarly, Ghalib's verses reveal newer meanings each time you recite them and stretch your imagination. Ghalib is a keen observer of the universe around him and even its immensity seems to shrink against his poetic realm, and that is why he said: manzar ek bulandi par aur hum bana saktay, arsh say udhar hota kaash kay makan apna. Ghalib's boundless imagination and exceptional observation could draw the remotest idea and beauty from an ordinary object. Once in a market in Calcutta, Ghalib came across a unique kind of a number-lock which had freshly arrived from England. It used to snap open when the combination of the secret numbers was positioned correctly. Ghalib coined a fantastic simile (metaphysical conceit) in this verse from that experience: tujh se qismat may meri surate qufle abjad, tha likha baat ke bante hi juda ho jana. Let me conclude by quoting a priceless jewel (sher) from Ghalib which provides me a sort of emotional sanctuary, perhaps for the simple reason that my life is full of failures which have often starkly revealed themselves much to my embarrassment:
dhanpa kafan nay daaghe ayoobe barhanagi
mai warna har libaas may nange wujood tha
Published in The Express Tribune, August 21st, 2021.
Like Opinion & Editorial on Facebook, follow @ETOpEd on Twitter to receive all updates on all our daily pieces.
COMMENTS
Comments are moderated and generally will be posted if they are on-topic and not abusive.
For more information, please see our Comments FAQ