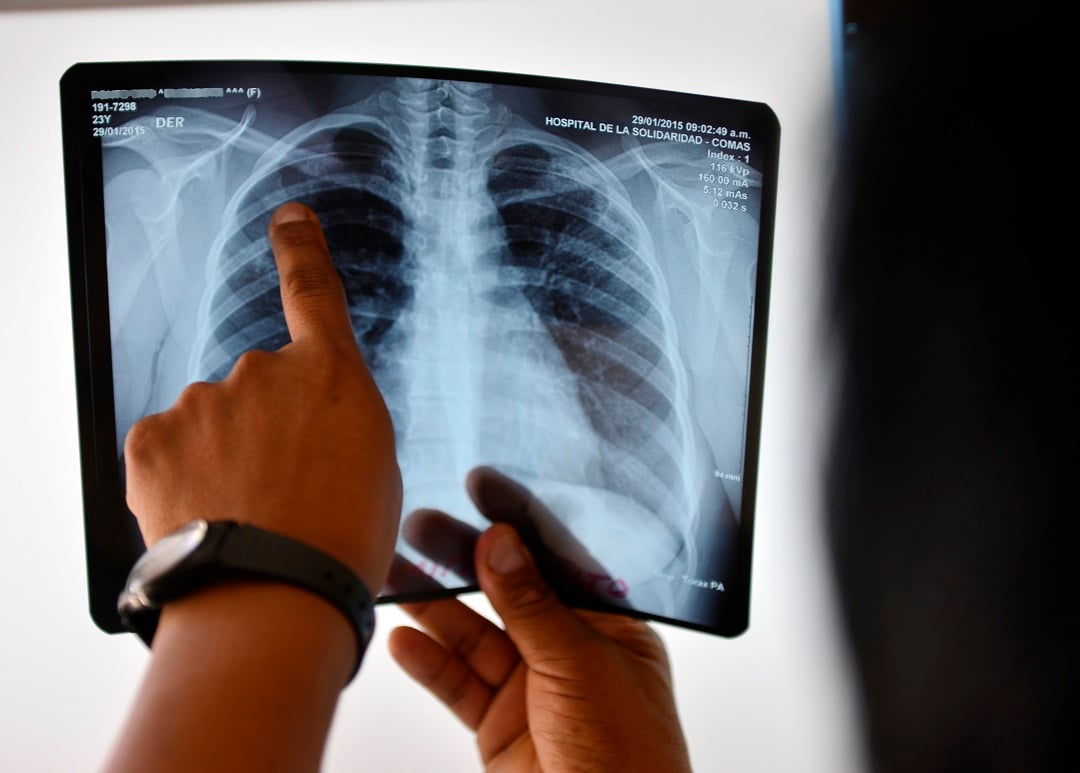 ---
PESHAWAR:
The superspreader rampaging across the country, for the fourth time, has been front and center of our health infrastructure for the better part of two years taking the attention away from the tuberculosis (TB) epidemic that has been prevalent for a while.
According to the World Health Organization (WHO) Pakistan gets an estimated 510,000 new TB cases each year and approximately 15,000 of these develop into drug-resistant TB cases. Drug-resistant TB occurs when the prescribed drugs used to treat TB are misused or mismanaged either by the patient's negligence or the doctor's. Pakistan is estimated to have the fourth highest prevalence of multidrug-resistant TB (MDR-TB) globally.
TB spreads when its bacteria are put into the air by a carrier of the disease who has infected lungs or throat. A similarity it shares with the Covid superspreader. This similarity has resulted in a predicament for TB patients all over Khyber Pakhtunkhwa (K-P) as they now fear seeking help for the disease might result in health care professionals misdiagnosing them as Covid affectees. Which is a problem because they do not want to be kept with those infected by the life-threatening superspreader.
Read More: Swabi without dialysis machine for kidney patients
Javed Khan was diagnosed with TB at the Hayatabad Medical Complex. The 45-year-old informed that he had been feeling a chest infection for a while but due to the fear of Covid he resisted a check-up for a long time before caving in. "I did not want to visit the hospital because most people say that the doctors refer every patient to Covid ward." A visibly scared Javed said, "TB is treatable but the virus only results in the death of people."
Khyber Pakhtunkhwa (K-P) like most of the country has fought the long fight with TB with no end in sight. According to the TB Control Programme KP, more than 119,000 patients of the infectious disease have been registered since 2018. Peshawar, Mardan, Nowshera, Swat, D.I.Khan, Lakki Marwat, Abbottabad, Mansehra, Kohat, and Bannu have been identified as TB hotbeds in K-P. In the MDR-TB department, K-P has fared better as there have only been around 2,727 MDR patients since 2011 out of which 1,400 have been treated.
TB Control Programme Project Director Dr. Muddassar Shahzad, while talking to the Express Tribune, said that the programme has treated around 0.6 million people with TB patients since 2002. However, present day the programme has hit roadblocks due to people scared of a Covid misdiagnosis according to Shahzad.
Amongst these people is Muhammad Hanif hailing from Peshawar. He informed, that he has been coughing and has a chest infection which he fears might be due to TB. However, Hanif informed that he cannot visit the hospital for a checkup because nowadays when you visit the hospital, the doctors just blindly diagnose you with Covid. "Visiting a hospital is more dangerous, it is better to treat it at home by using traditional medicinal methods," Hanif told The Express Tribune.
Published in The Express Tribune, August 19th, 2021.
COMMENTS
Comments are moderated and generally will be posted if they are on-topic and not abusive.
For more information, please see our Comments FAQ