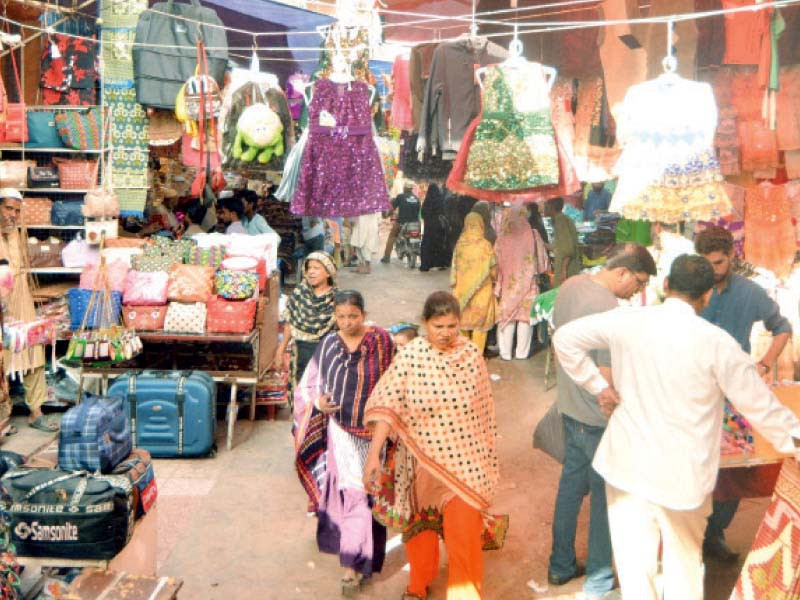 ---
No safe days this week, urge traders
'Getting difficult for businessmen to make ends meet'
---
KARACHI:
Small traders in Karachi have urged the Sindh government to allow commercial activity on Friday and Sunday this week given the two-day Ashura holiday.
Markets and commercial centres in the metropolis are shut on Fridays and Sundays, which are observed as 'safe days' each week in a bid to curb the spread of Covid-19.
In a statement issued on Wednesday, Traders Action Committee and Karachi Tajir Ittehad maintained that periodic closures have severely impacted businesses.
Read Traders ignore lockdown calls in parts of Peshawar
It is getting increasingly difficult for businessmen to make ends meet, they claimed, urging the provincial government to allow shops and markets to remain open this week.
Karachi Tajir Ittehad Chairperson Atiq Mir also sought a three-year waiver of provincial and municipal taxes for small businessmen.
Published in The Express Tribune, August 19th, 2021.