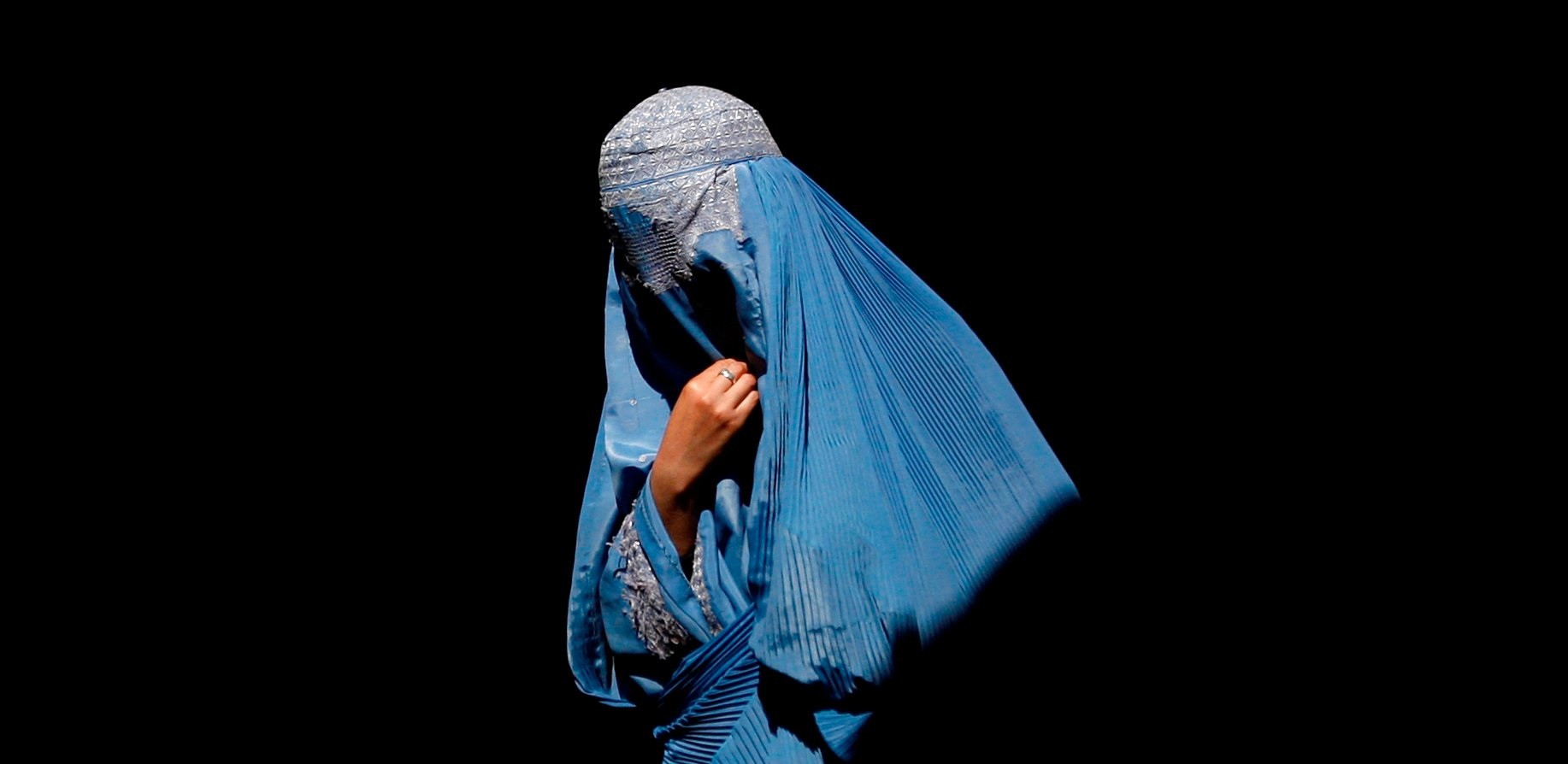 ---
All eyes are on Afghanistan as Kabul falls, Ashraf Ghani flees, and the United States withdraws forces from the war-ravaged country. While the fairly stunning takeover by the Taliban is being celebrated by some, many are fearful of going back to the harrowing times when the insurgents used regressive rules to control Afghan women.
Taliban tenure from 1996 to 2001:
The last time the Taliban took over Kabul was back in 1996. Following which they immediately established a reputation for employing unforgiving tactics to establish power and dominance - especially for Afghan women.
During their five years in power, the Taliban enforced their own strict version of the Shariah law where girls were kept out of schools and women were barred from working, restricted to the confines of their homes unless accompanied by a male guardian. According to media reports, television, music, and cinemas were also banned. Men had to grow their beards and women had to wear the burka, which covered their entire body.
A report published in 2001 by Time Magazine shed light on the Taliban routinely kidnapping women of ethnic minorities to be trafficked and used as sex slaves. Media reports also brought to attention the hard-line militant group's regular public executions for those convicted of murder or adultery - which were carried out by stoning at a soccer stadium.
Back to medieval times?
Many media outlets also shared reports of the Taliban using young boys as honey traps for insider attacks. In 2016, a detailed report by AFP highlighted the Taliban's use of child sex slaves to mount crippling insider attacks on the police in Afghanistan. They exploited the pervasive practice of 'bacha bazi' - paedophilic boy play - to infiltrate security ranks.
Similar incidents were reported throughout their tenure from 1996 to 2001.
Recent incidents include the killing of a prominent Afghan women's rights activist Freshta Kohistani. Kohistani was shot dead by gunmen on a motorcycle in the Kohistan district of Kapisa province on December 24, 2020.
Another victim, Khatera from Ghazni blamed Taliban militants for attacking her for wanting to have an independent career. The 33-year-old woman was shot and stabbed with a knife in her eyes for getting a job.
In March 2021, three female polio vaccination health workers were shot dead in eastern Afghanistan. The attack on the polio workers came amid a surge in violence across Afghanistan and despite the peace talks between the Taliban and the Afghan government last year. Meanwhile, reports of the Taliban and hardline religious leaders telling communities that vaccines were a western conspiracy aimed at sterilising Muslim children also broke out.
Meeting halfway:
However, on Tuesday, at the first official news briefing since the Taliban took over Kabul, they said they wanted peaceful relations with other countries and would respect the rights of women within the framework of Islamic Law.
Moreover, the movement's main spokesman, Zabihullah Mujahid also said that Afghan women would be allowed to work, study and 'will be very active in society but within the framework of Islam.'
In addition, in recent interviews, another Taliban spokesman Suhail Shaheen has said that the women in Afghanistan will have access to education and will be allowed to leave their homes alone. However, women are to observe the hijab while leaving their homes.
In other media reports, the Taliban have also urged women to join the government, trying to reassure them that they want a peaceful transfer of power and that the fundamentalist regime is now over.
Will 2021 see a return of a brutal regime?
While the Taliban have said that they want a 'genuine Islamic system' in Afghanistan, one that would make provisions for women and minority rights in line with religious traditions and rules, women are still afraid.
On one hand, the militants reassure women that women in Afghanistan would enjoy equal rights in accordance with what was granted by Islam, including the ability to work and be educated – but on the other hand, footage of men in turbans covering banners and posters of women across the capital city and reports of girls being kidnapped are widely being shared on social media.
Simultaneously, many women share what it was like living under the Taliban rule the last time they controlled Afghanistan.
In a video by CNN, Afghan women's rights activist Mahbouba Seraj lays out what the future could hold for Afghan women as the Taliban take over her country again --
https://edition.cnn.com/videos/tv/2021/08/15/exp-gps-0815-mahbouba-seraj-kabul-taliban-women.cnn
Afghan women fear history may be repeating itself as Kabul falls and reports of conservative social norms coming back to the tribal society of Afghanistan resurface. Another woman, Pashtana Durrani also speaks up against the misogynistic Taliban rule. In a video, Durrani says she had to speak out despite fearing for her life. "I have to put up a fight today, so the next generation doesn't have to face all this conflict."
Durrani is the Executive Director of LEARN Afghanistan, a girls' education charity based in Kandahar. She is now in hiding after the Taliban seize swathes of territory in Afghanistan.
Earlier this year in June, as the Taliban fighters were seizing territory from government forces across the country, some walked into the offices of Azizi Bank in Kandahar and ordered nine female employees working there to leave, raising questions over the future of women under the Taliban regime.
Afghanistan's first female mayor, Zarifa Ghafari, who is being targeted by the Taliban, says that she fears for her life. She fears the Taliban insurgents would raid her home and kill her and her family.
Afghan independent filmmaker and director Sahraa Karimi also took to Twitter to share a letter before the Taliban took over Kabul. Asking people to pray for Afghanistan, she said that if the capital fell, 'she might not have access to the internet or any other means of communication.'
Furthermore, another primitive statement purporting to come from the Taliban is making rounds on social media, claiming the insurgent group ordered villagers to marry their daughters and widows off to Taliban soldiers.
According to a report by The Wall Street Journal, Taliban commanders have demanded that communities turn over unmarried women to the Taliban foot soldiers for them to marry. Human rights activists claim this form of sexual violence has triggered women's trauma of yesteryears.

Why are women still wary?
As the Taliban try to calm the terrified people trying to flee the country and reassure women of their right to work, social media is replete with reports of their primitive practices. While many share photos of Afghan women from the 70's wearing western attires, many others call them out by reiterating that the culture of Afghan was lost long before the Taliban took over.
All in all, it might take a while for Afghan women to be able to think beyond the atrocities afflicted on them by the Taliban from 1996 to 2001. Till then, an atmosphere of fear prevails the country as Afghan women dread the return to a repressive past.
COMMENTS
Comments are moderated and generally will be posted if they are on-topic and not abusive.
For more information, please see our Comments FAQ