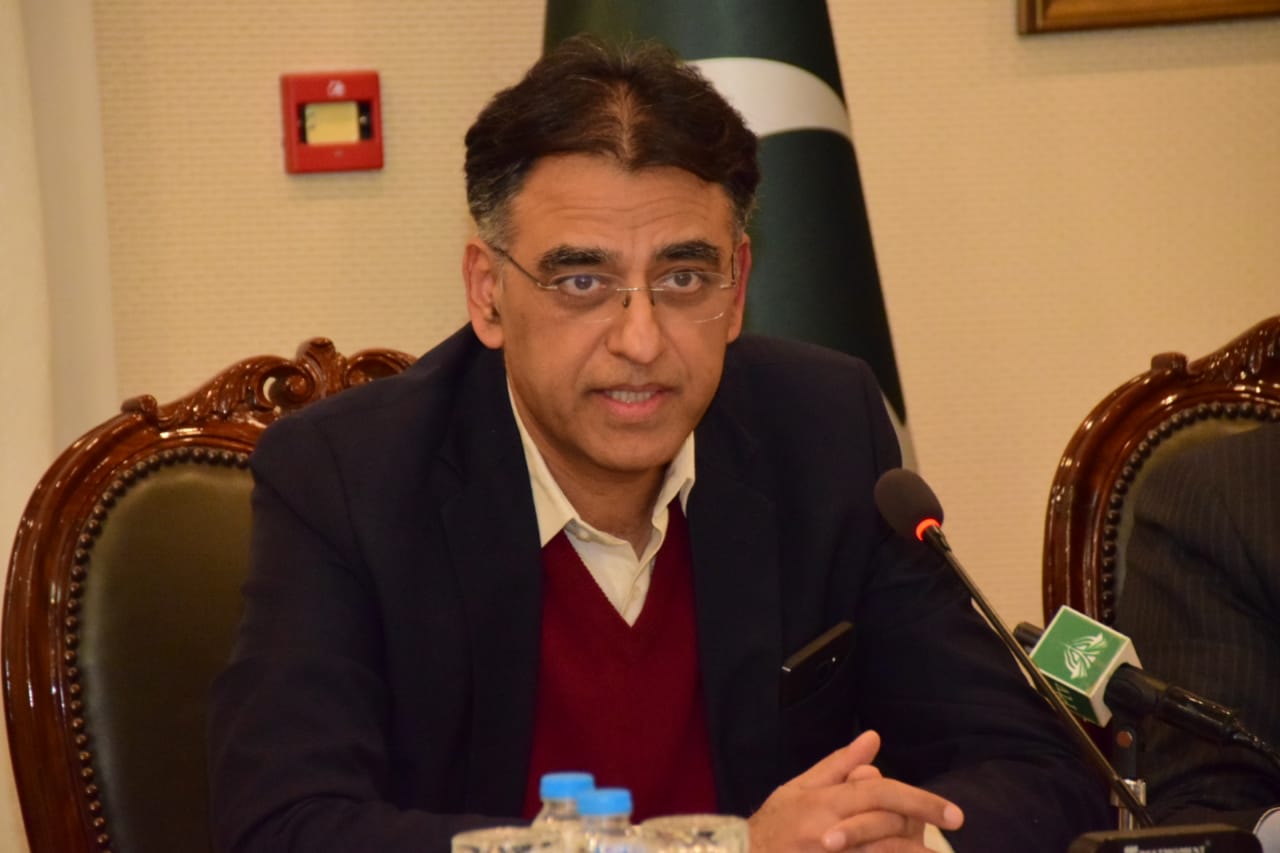 ---
ISLAMABAD:
In the National Assembly's Standing Committee on Planning meeting on Monday, Federal Minister Asad Umar termed the National Accountability Bureau (NAB) reference made in the Narowal Sports City project against former minister Ahsan Iqbal as false, saying that if it was only a case that the plan was devised in Iqbal's constituency, "I think there is no need for a reference".
The standing committee which met under the chairmanship of MNA Junaid Akbar saw a heated debate on the Narowal Sports City project.
In the meeting, Ahsan Iqbal said, "The Narowal Sports City reference has been filed against me when it was launched by former prime minister Yousuf Raza Gilani in 2009."
Iqbal mentioned Minister for Inter-Provincial Coordination Fehmida Mirza that she approved four projects from Departmental Development Working Party (DDWP) and implemented them in her constituency. "Isn't the inter-provincial liaison worth filing a reference against?"
Read More: NAB conducts plea bargain as per law: Iqbal
Asad Umar replied, "I don't think there is any NAB reference in the previous plan."
Iqbal said, "Half of the Ministry of Planning in the Narwal Support City project is witness against me."
On the one hand, he said, no planning process is being followed and on the other, this has been "done to me in approved projects".
Umar said, "If it is only a case that a plan was made in Iqbal's constituency, then it is not a case."
Iqbal said that the case was that it was a provincial department's project and the federation did it.
A member of the committee said, "You should not bribe anyone with funds."
Umar intervened, saying that no one received bribe. With a smile on his face, he asked the members: "Was anyone offered bribe."
To which the members of the committee laughed and replied that they did not.
Further, the standing committee has constituted a committee headed by MNA Saleh Mohammad on the issues related to the affected people and the roads damaged by the machinery of Suki Kanari dam.
Saleh said that only some people from whom land was acquired for construction of Suki Kanari dam were paid while the others were not.
It has been revealed in the meeting that delay in the construction of Diamer-Bhasha dam would increase the cost and the project would start on the old PC-1.
COMMENTS
Comments are moderated and generally will be posted if they are on-topic and not abusive.
For more information, please see our Comments FAQ