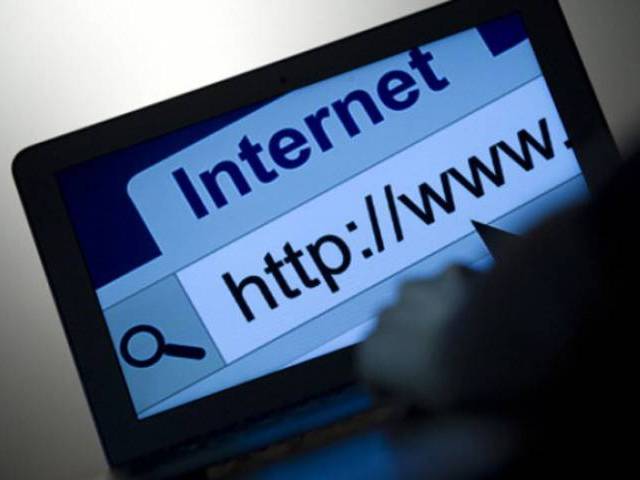 ---
KARACHI:
Stakeholders from the information technology (IT) sector have pinned massive hopes on the recently announced Rs10 billion package for promotion of IT and Information Technology Enabled Services (ITeS) in Pakistan and expect to reap immense benefits.
According to the details of the package, 1% of the total annual export remittances of IT and ITeS industry would be earmarked for the Pakistan Software Export Board (PSEB) every year to empower it to carry out several programs.
The schemes to be executed by the PSEB include human resource (HR) skills development, capacity enhancement of IT companies, branding, marketing, business development and establishment of software technology parks across the country. The incentive package also envisaged to establish high-level dispute resolution committee to swiftly address tax-related disputes of IT and ITeS industry.
The Federal Board of Revenue (FBR) is now expected to revise and expand the definition of taxes on IT or ITeS industry in consultation with stakeholders from the sector to ensure coverage of all IT and ITeS subsectors. Under the package, foreign companies operating in Pakistan with outbound remittances will also be facilitated to promote the IT sector of the country. Issues of multinational technology companies pertaining to profit repatriation will be resolved to boost foreign direct investment (FDI) in Pakistan's technology sector to steer job growth and enhance export income of the country.
The government will also facilitate start-ups and freelancers to open special foreign currency accounts. "The approval of the historic grant of Rs10 billion by the finance minister marks yet another hallmark victory for the IT sector of Pakistan," said Si Global CEO Noman Ahmed Said in comments to The Express Tribune. This initiative was much needed and it is already bearing fruits in terms of the massive growth being witnessed by the sector, he said.
The approval of the grant also comes with an aim to enhance IT exports and set a particular budget aside for skills development and capacity enhancement, he said. Appreciating the current leadership for focusing on improvement and investment in the IT sector, Said remarked that this milestone would not have been possible without thorough support of the IT minister. The advantages of this cheerful development are seemingly endless as it will enable better IT infrastructure and encourage local manufacturing which is a need of the hour, said the CEO.
"We must take inspiration from policies adopted by leading countries to effectively benefit from this grant," Said added. "With an allocation this massive, it is imperative to maintain transparency for fair allocation of funds." He called for implementing a phase-wise approach while considering all long-term and short-term goals as well as planning on how to fulfil these objectives.
READ FBR reels under a major 'cyberattack'
"It is time to focus our collective energy on specialised areas for biomedical, weather and disaster predictions and technopreneur development along with special technological zones to attract more international as well as local players," he said. Cyber-security should also remain a focal priority in the allotment of this budget as can be seen in the expeditiously rising number of cybercrime cases, the CEO said.
The 5% cash reward, one of the major incentives offered through the package, will incentivise small and medium enterprises (SMEs) to declare their exports and add this healthy margin to their profits, said Pakistan Software Houses Association ([email protected]) former secretary general Shehryar Hydri. "This will help quantify and document the fastest growing and second largest export sector after textiles and promote Pakistan as a global hub of technology," he said.
"Until and unless we show verified numbers, we will be perceived as a small market." He stressed that the Export Marketing fund for PSEB will enable it to progress from just arranging events and delegations to working with the industry to brand Pakistan as an attractive offshore destination for international countries. "Foreign companies need to feel comfortable in repatriating their profits in order to enhance investment in Pakistan," he said.
"Once they are confident in the country, they will establish offices in special technology zones (STZs) of Pakistan and partner more actively with local players." ICT expert Parvez Iftikhar expected creation of thousands of new employment opportunities in the IT space over the next one year and anticipated IT exports to hit $10 billion in three years.
"Implementation of this model granted us success earlier which resulted in uptick in exports," he recalled.
THE WRITER IS A STAFF CORRESPONDENT
COMMENTS
Comments are moderated and generally will be posted if they are on-topic and not abusive.
For more information, please see our Comments FAQ