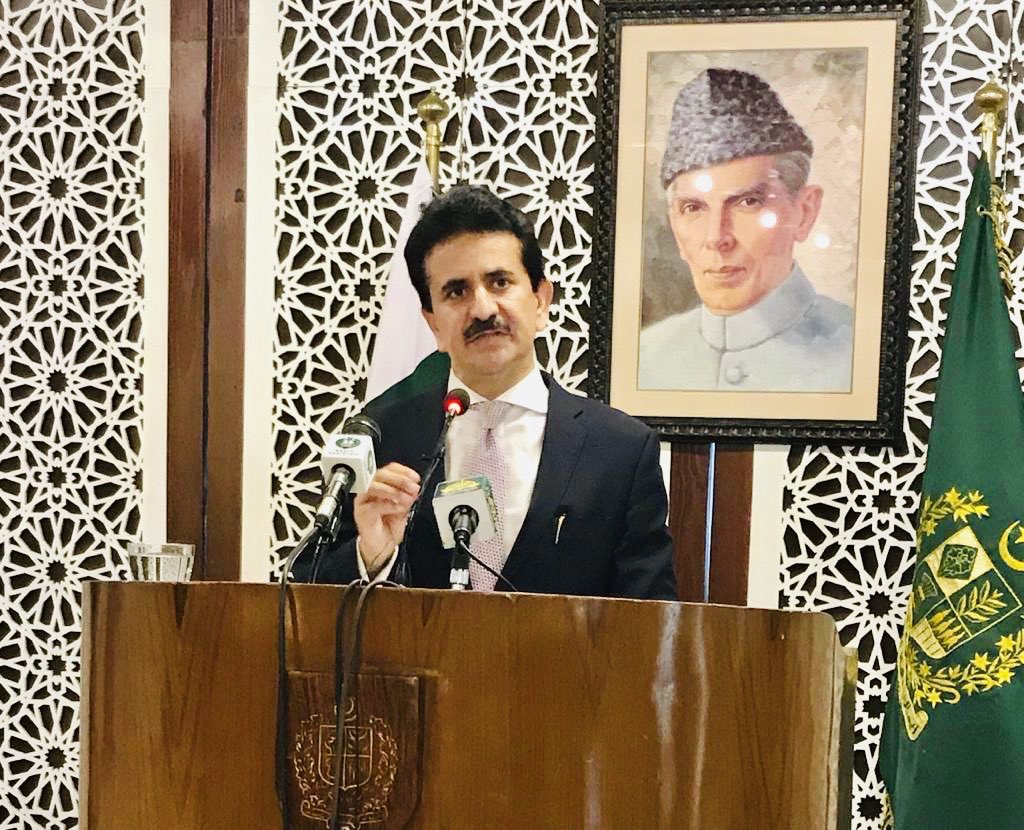 ---
The Foreign Office on Saturday categorically rejected the 'absurd remarks' by the Indian Ministry of External Affairs (MEA) denying its involvement in the recent Dasu terrorist attack.
On July 14, at least 13 people – nine Chinese nationals and four Pakistanis – were killed and around two dozen others suffered injuries when a shuttle bus they were travelling in plunged into a deep ravine after an explosion on board.
The bus was ferrying the Chinese and Pakistani workers to an under-construction tunnel site of the Dasu Hydropower Project in the remote Kohistan district of Khyber-Pakhtunkhwa province.
Read more: RAW, NDS nexus behind Dasu attack: FM
On Thursday, Foreign Minister Shah Mahmood Qureshi said that the Indian spy agency Research and Analysis Wing (RAW) and Afghanistan's National Directorate of Security (NDS) were behind the incident.
"Fully exposed, India typically resorts to sophistry, obfuscation and re-fabrication. Bland denials and regurgitation of a false narrative, however, will not change facts," Foreign Office spokesperson Zahid Hafeez Chaudhri said in a statement.
Pakistan had repeatedly presented irrefutable evidence of India's active planning, promoting, aiding, abetting, financing and execution of terrorist activities in Pakistan, the spokesperson said.
"Pakistan had presented a detailed dossier to the international community last year. Recently, it also presented evidence on India's involvement in the Lahore attack."
Also read: China asks Pakistan to conduct thorough probe into Dasu incident
The most familiar and undeniable face of India's state-sponsorship of terrorism against Pakistan was commander Kulbhushan Jadhav — caught red-handed in March 2016, it added.
"We reiterate our call on India to abjure the use of state-terrorism as an instrument of policy. Pakistan will continue to resolutely oppose Indian machinations imperilling regional peace and security," the spokesperson said.
'False allegation on Kulgam encounter'
Meanwhile, Foreign Office also rejected the irresponsible and misleading statement by the Indian officials, which levelled false allegations against Pakistan in connection with an encounter in the Kulgam area of the Indian Illegally Occupied Jammu and Kashmir (IIOJK).
In a statement, Hafeez said it is ironic that without any corroboration, the Indian government has once again resorted to levelling serious allegations against Pakistan.
This is, he said, a typical Indian strategy to shift blames, employ unfounded assertions against Pakistan as a smokescreen, and seek to undermine the indigenous struggle for self-determination of the people of IIOJK.
The spokesperson called upon India to refrain from its reprehensible propaganda campaign as no number of Indian falsehoods can succeed in diverting attention from India's serious crimes in IIOJK.
COMMENTS
Comments are moderated and generally will be posted if they are on-topic and not abusive.
For more information, please see our Comments FAQ