 ---
LAHORE:
Some seven-and-a-half decades ago, the world saw one of largest mass migrations recorded in human history: the split of the great Indian subcontinent.
Ever since then, both sides of the border have fostered their own national narratives of freedom and liberty— from a century under British Raj and the dissension it had weaved into the region's social fabric.
However, for the 20 million people who were displaced on the eve of August 14 1947, this has rather been a story of losing home; family and friends to start anew in a place they'd never known.
As that generation begins to fade into dotage, there are many left to retrospectively narrate the tales of the great divide and the journey that followed.
For some, it is the crossing that remains etched in their minds, for others it is what followed after stepping foot into foreign land that they hark back to, and yet all hold dear the memories of a life left behind.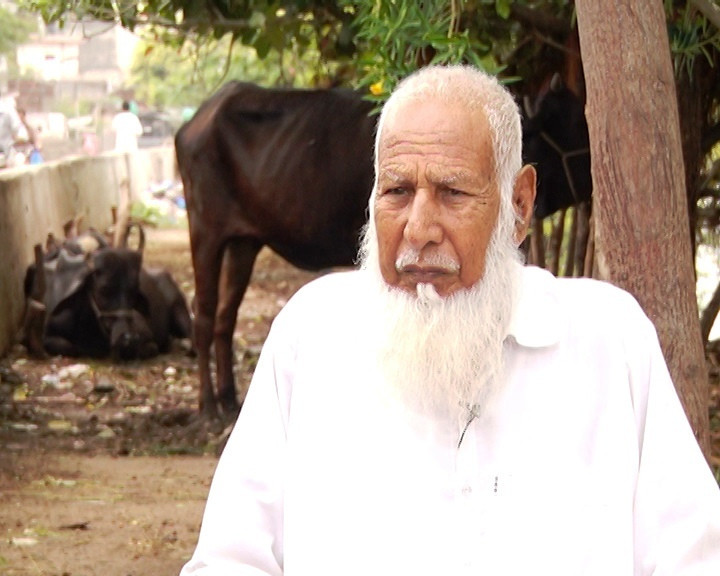 PHOTO: EXPRESS
The child on the train
Allah Rakkha, who is an octogenarian now, had only witnessed a few springs of adolescence, when the British announced their unprecedented exit in the summer of 1947.
The local Batala railway station, which unbeknownst to the boy was soon to become a popular migrant gateway, used to be his routine haunt. Rakkha and his friends would spend their afternoons romping on its crowded platforms and chasing the zooming trains.
"One day the situation escalated in the city and forces including Muslim, Gurkha and Sikh soldiers started escorting throngs of people to the train under their safety.
Read More: MQM-P marks 'independence month
I was intrigued by the swarm and wanted to see where they were going, so I drifted with the crowd. Next thing you know I was on a train to somewhere far, all alone and never to see my home again," recalled Allah Rakkha.
"No one bothered checking who was on the train and I eventually reached Lahore— a city I only had a faint memory of from talks of some relatives who lived there. I got off at Mian Mir station and did not know where to go or what to do next, so I sat there for many hours letting the reality of my childish endeavors sink in," he added.
Lucky for Allah Rakkha, the relative he had an inkling about somehow spotted him in the midst of all the migrants stranded at the railway station and recognised his face. "He was a distant uncle of mine who was kind enough to take me in.
For weeks, I'd return to the same station every day waiting for my parents and siblings to also come to Pakistan. It took them a month, but they too eventually made it here through Wagah on foot."
Poisoned waters
Haji Muhammad Sharif, who is nonagenarian today, was a youth barely 16 years of age when post-partition frictions started taking a blood turn in the subcontinent.
The caravans carrying Muslims that would manage to cross Wagah, would make a pit stop near his home in Dogari Kalan, a small border settlement near Lahore. "Me and other young men would volunteer to feed the incoming migrants and the scenes we'd witness in these caravans would haunt us for days on end," said Sharif, briefly pausing to gather his trail of thoughts. "Once upon a time, there was a convoy coming from Gurgaon district near Delhi.
The people in the van were probably given poisoned water somewhere along their way, when they reached here and we offered them a place to rest, none of them could wake up to see the next dawn.
We had to burry all of them at the local cemetery and to this date, I can still tell which grave belongs to whom," he told, wiping a stream of tears that had escaped his eyes and trailed down his face.
Death by choice
Late Malik Mohammad Sarwar, a resident of Bata Pur, who passed away recently, would often speak of the blood on his hands when recalling his experience of the partition.
The man, then in his youth, aided by a Sikh friend, had to escape his turbulent village with his two sisters overnight.
They traveled several miles under the night sky to reach the Ravi bank, but news of their escape had already spread like wildfire among the rioters, who had set out to chase them on horseback.
"Sarwar would tell that his sisters begged him to slash their throats with his sword, because they feared that the rioters would rape them if they got caught alive. So he did it. He stabbed both his sisters," exclaimed a relative of the deceased.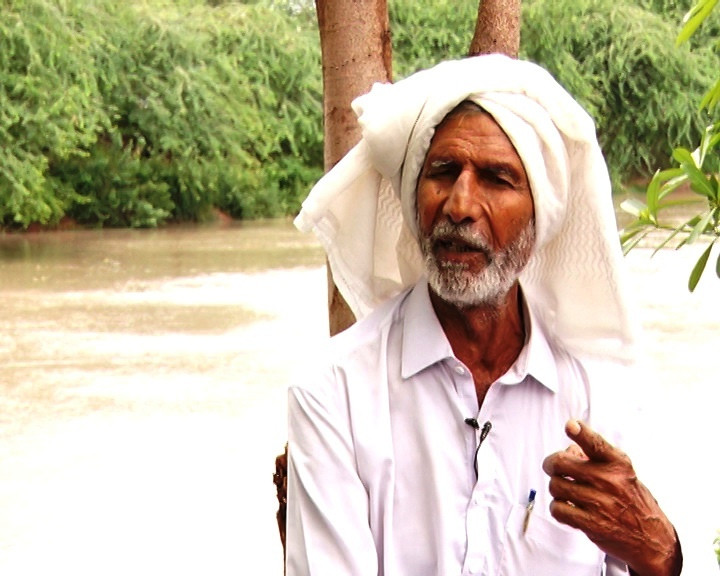 PHOTO: EXPRESS
Acts of kindness
Although violence and bloodshed appear to be part and parcel of the great divide, it would be unfair to not acknowledge the many acts of kindness and generosity that stories from partition are also ripe with.
Muhammad Rafiq, whose family belonged to Bhawanipur area of Kapurthala Jalandhar, was 11-years old at time of migration.
"Our village was mostly populated by Sikhs and Muslims, so there wasn't a lot of extremism but we still had to leave for newfound Pakistan.
I remember, we had nothing but hordes of people who came to receive us at Wagah border and embraced us with open arms, offering food and clothes and all that they had to share," he reminisced.
Rafiq and his family were housed in a refugee camp near Lahore for the first few days, but had to relocate in the wake of a lethal epidemic in the area as bodies started to pile.
"From there we went to Sheikhupura and then to Sangla Hill but housing was a real concern back then, and we had no place to stay.
I remember a kind man from the hill found a vacant shop, broke its lock and gave us a place to spend the night. Today, that place is famously known as the Kohlu Bazaar," he told The Express Tribune.
COMMENTS
Comments are moderated and generally will be posted if they are on-topic and not abusive.
For more information, please see our Comments FAQ