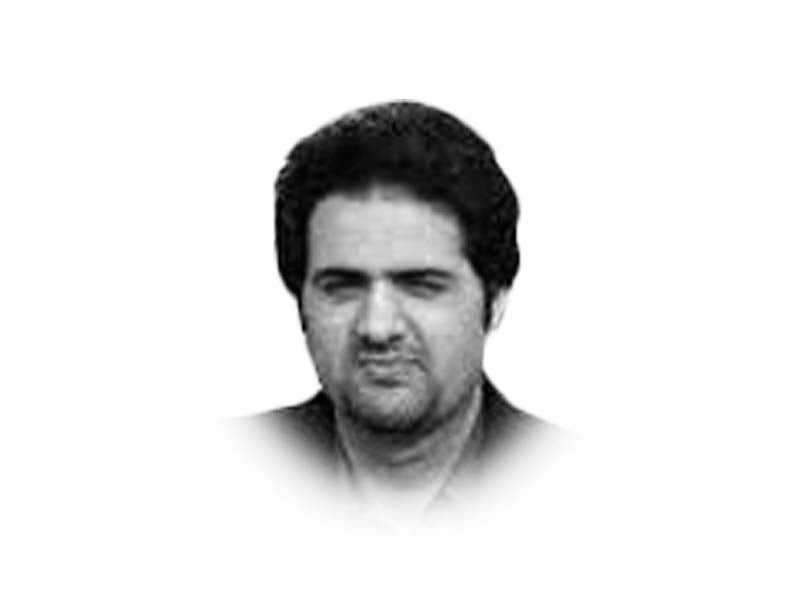 ---
In the 1990s, PTV used to air Pashto dramas in the evening time. In those days, we used to be proud of our dramas' caliber. One such drama depicted how the Pashtun society orbits around others' opinions. Toward the end, there was one scene I will never forget. The lead character had not gotten married his entire life due to financial constraints. He feared becoming a laughingstock if he dared ask some noble woman's hand in marriage. When he finally achieves some financial independence and expresses his desire to get married, his mother repeats the same fear mantra in Pashto, "wai daa khalak ba sa wayi chy pade speen sar de waada uka" i.e. what would the society think about you getting married with those greying hair! That is when the man gets fed up and says, "yo kho moray daa khalak ba moonga kala pregdi", meaning: O mother, when would these people leave us alone?
When the USSR and the US emerged on the world stage, both could have said, well, one side is a communist and the other a capitalist and let us not get bogged down in that difference and work toward the global development such as eliminating poverty, making humans a multi-planetary civilisation, and so forth. However, that did not happen. An era of enmity and rivalry was unleashed in which money and people were wasted. Spies became more important than scientists. Attention to noise became more important than the voice of reason.
In both the countries, continuance of the enmity served the interests of those who had to win an election. The urge to win an election necessitated adding more fuel to the Cold War. Both sides worked hard to prove the other side as the evil and politicians presented their resume as the best in dealing with that evil. An enormous amount of energy and resources were wasted in the service of winning the ballot.
In India, Modi had to paint a monstrous picture of Pakistan and point to himself as the only saviour India had against that monster. He won the election with an overwhelming majority. On paper, that should be the perfect practice of democracy because people voted him in. However, the price of that was the Indian society becoming more polarized and extremist in its views.
In the United States presidential election of 2016, Donald Trump had to tell the American people what they wanted to hear: A white saviour of the white race who had lived under a Black president for 8 years watching their country become a socialist state where Sharia law could flourish. America had to become chronically divided for democracy to keep marching.
In Israel, elections are held based on hatred and fear. Politicians shine and market their credentials of brutality against the helpless Palestinians to the electorate just so that an election can be won.
Our planet is not only the lonely spaceship in the blackness of the cosmos but rather that our thinking is lonely as well. We are focused on what our peers want and think and in order to convince them of liking us, we are willing to go to any horrible lengths.
The only time people's wishes should be followed is when selling for a profit is the goal. There can be a huge conflict between selling what sells and selling what should be sold. The latter most likely won't work and so the practice of democracy resembles that of a market-oriented business. That doesn't sound like healthy and rational decision-making when it comes to the serious matters of the state.
On those standardised tests such as the GRE, sometimes the right answer is not known but the wrong ones are. By the process of elimination, we may arrive at the right one or achieve a better statistical position of getting it right. For this author, democracy is that wrong answer to the governance of a state.
Published in The Express Tribune, August 12th, 2021.
Like Opinion & Editorial on Facebook, follow @ETOpEd on Twitter to receive all updates on all our daily pieces.
COMMENTS
Comments are moderated and generally will be posted if they are on-topic and not abusive.
For more information, please see our Comments FAQ