 ---
Set in the premise of Lahore's red district area, Bollywood's ace director Sanjay Leela Bhansali gears up to bring the untold stories of Heera Mandi to life. The popular director, who recently completed 25 years in the film industry, has joined hands with streaming giant Netflix to release his next venture, Heeramandi.
Sharing his thoughts on the project, the Devdas filmmaker shared, "Heeramandi is an important milestone in my journey as a filmmaker. This is an epic, first-of-its-kind series based on the courtesans of Lahore. It is an ambitious, grand, and all-encompassing series; therefore I am nervous yet excited about making it. I am looking forward to my partnership with Netflix and bringing Heeramandi to audiences all over the world."
While we anxiously wait for SLB to uncover more on his project, some Pakistani artists are asking the right questions. Yasir Hussain, Hira Tareen and Anoushey Ashraf shared their reservations on why such stories aren't narrated by Pakistani filmmakers.
"Yeh hai Lahore mein aur movie Indians bana rahe hain, (This [Heera Mandi] is in Lahore but the movie is being produced by Indians)," the Jhooti star shared. "Phir hum kahainge sab ghalat dikhaya. Pata nahi hum apni cheezon ke baaray mein kab baat karengay. Apni kahaniyan kab sunayege, (Then we will criticise how they [Indians] showed false narrative. God knows when we will talk about such issues, when we will tell our stories)."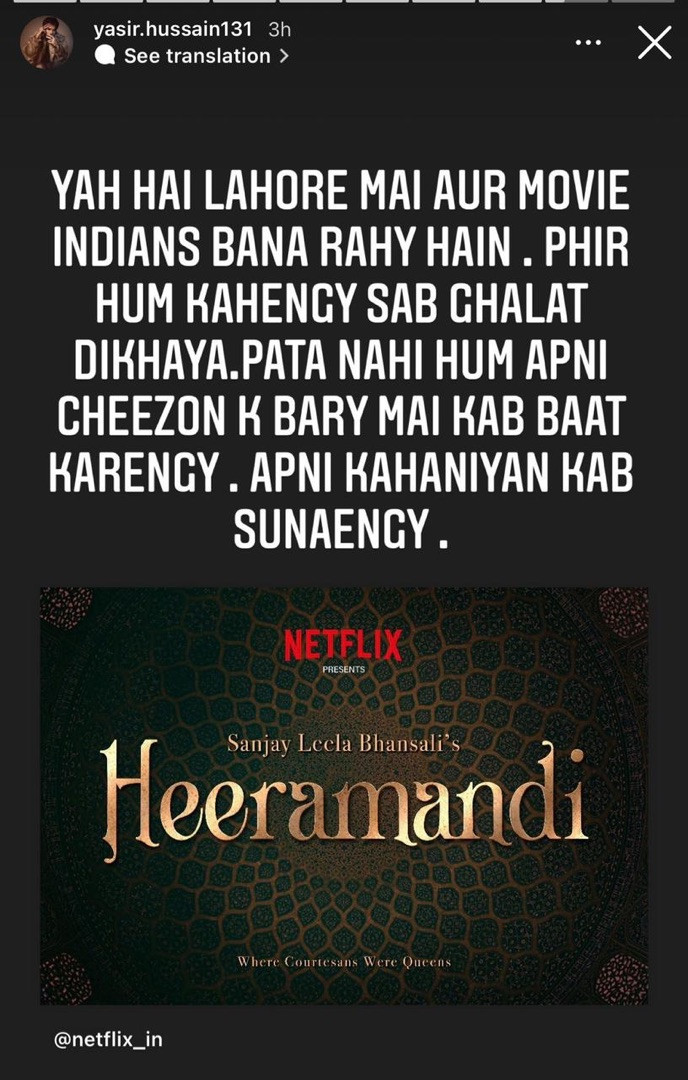 Anoushey added, "Watch the courts and lawyers of ours efficiently ban this but not serve justice to murderers yet."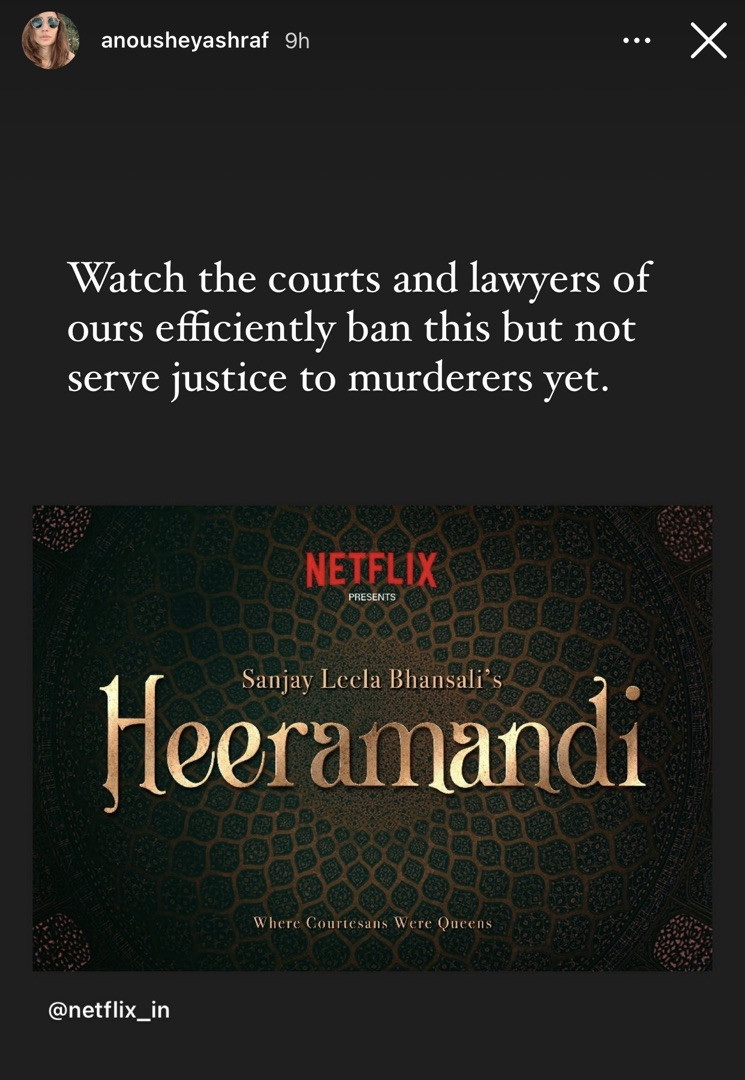 Hira lamented, "Kyun ke hum banatay hain tho fauran fatwa aur ban lag jaata, producers ke paisay doob jaatay. [Had we made a film on such topic, a fatwa and a ban would have been imposed on it promptly. Producers would have lost their money]. Do you really think people in Pakistan (PEMRA) can tolerate telling the real stories of Heeramandi or any other subject?"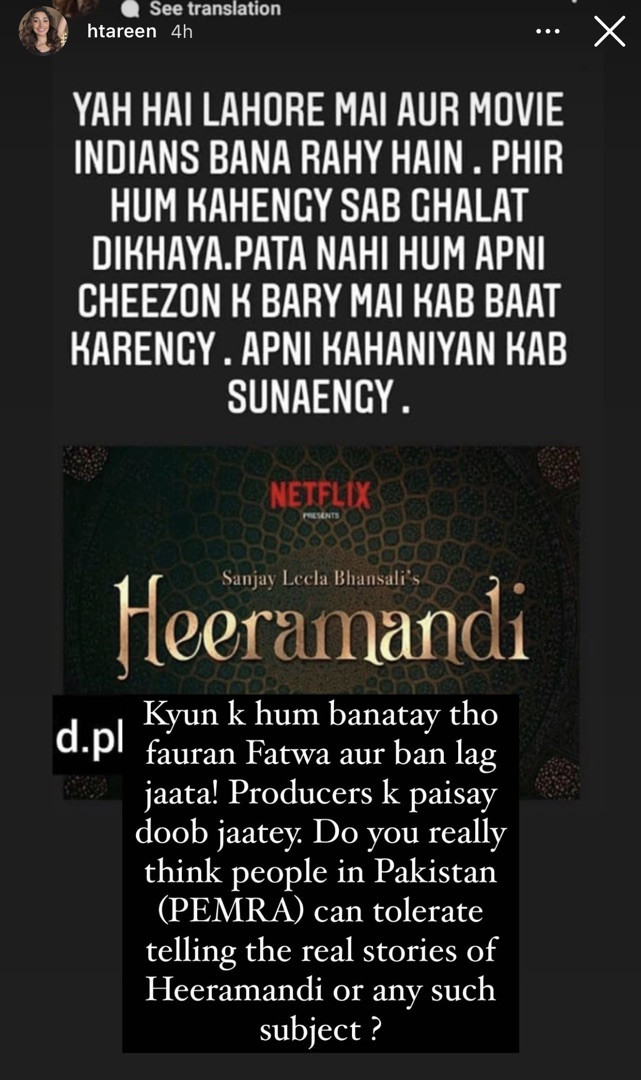 Previously, Mansha Pasha commented on the same. Taking to Twitter, the actor has pointed out how Indian production houses are making films on subjects that would be deemed questionable in Pakistan.
"India is making a film on Lahore and the infamous Heera Mandi of yesteryears because we live in a country where the fictional narrative is often censored and everyone keeps arguing about what is or isn't 'morally acceptable' fiction," the Laal Kabootar star began.
"Others make most of the opportunity, taking up the stories that are native to our country, brand them and sell them to the rest of the world. In the end, what will be left will be our stories told from someone else mouth."
The magnum opus series will explore stories of courtesans and the hidden cultural reality of Heeramandi, a district during pre-independent India. It's a series about love, betrayal, succession, and politics in the 'kothas' which promises Bhansali's trademark larger-than-life sets, multifaceted characters, and soulful compositions.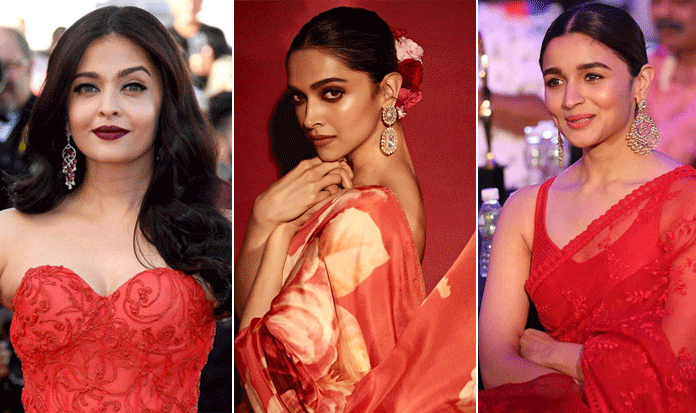 While Pakistani cinema is still on its journey to revival, the thought of making films on social taboos such as prostitution should always be entertained. It would be interesting to see how Bollywood takes on Heera Mandi. The upcoming venture seems to be a star-studded affair with the likes of Aishwarya Rai Bachchan, Deepika Padukone, Alia Bhatt and Madhuri Dixit-Nene rumoured to have been roped in for the project.
Have something to add to the story? Share it in the comments below.
COMMENTS
Comments are moderated and generally will be posted if they are on-topic and not abusive.
For more information, please see our Comments FAQ