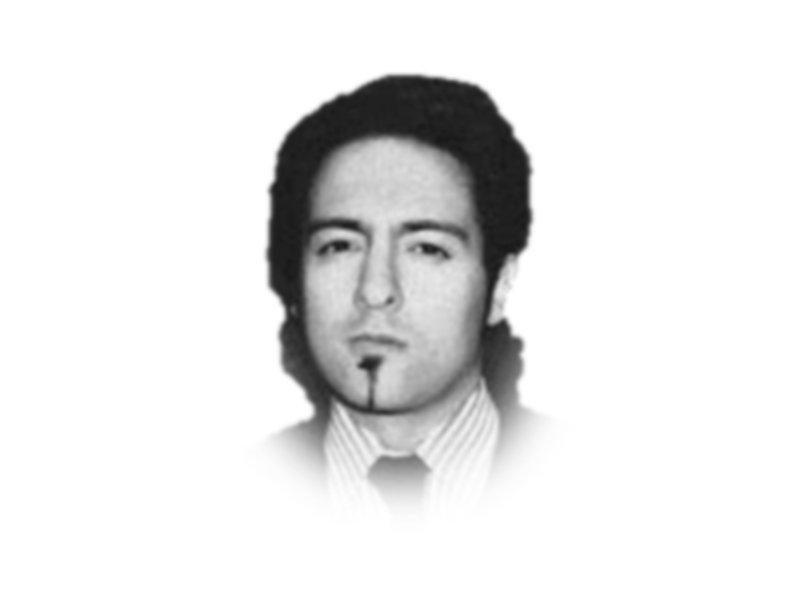 ---
The pioneering Quadrilateral diplomatic forum (Quad) promoted by America strategically integrates Pakistan, the US, Afghanistan, and Uzbekistan bringing our world closer to long-term peace in a highly volatile Afghanistan.
The New Quad geo-politically swings the pendulum in Pakistan's favour. It is a unique opportunity for Islamabad to diplomatically and strategically converge foreign policy amongst competing spheres of influence in South and Central Asia. It is a geo-economic breakthrough promising far-reaching diplomatic dividends.
The international community carefully observes the new quadrilateral diplomatic platform dubbed the 'New Quad' encompassing Pakistan, the US, Afghanistan and Uzbekistan which rivals the conventional Quadrilateral arrangement between the US, Japan, Australia and India.
The New quadrilateral diplomatic platform strategically synergises with Pakistan's Vision of Central Asia, it's multilateral regional foreign policy, the Islamabad Security Dialogue, CPEC and the BRI-New Silk Road.
The distinguishing feature between the conventional Quad with the new Quad is that the latter aspires for geo-economic centred regional connectivity in Eurasia through the Tashkent-Kabul-Peshawar railway network whereas the conventional Quad is a Thucydides trap, keeping checks on China in the Indo-Pacific deploying Cold War era zero-sum geo-strategy.
The New Quad helps Pakistan lure Foreign Direct Investment (FDI). Net foreign direct investment inflows into Pakistan from 2016-2020 were t $2.3 billion. Pakistan's economy rebounds as the global fiscal crunch from Covid-19 subsides and prices stabilize.
Islamabad must now diversify its commercial trading partners to economically self-actualise. Luring US investment incentivising them to headquarter themselves in a country of 220 million citizens is a unique value proposition. The American and regional organisations are encouraged to pledge funds to Pakistan through Special Economic Trading Zones and Preferential Trade Agreements with favourable terms and concessions. This enhances employment in an ever-growing Frontier Market like Pakistan.
The New Quad calculatedly shields Pakistan from disproportionate economic dependence on Beijing in the future by encouraging both superpowers (China and the US) to constructively engage in mutually beneficial competition in the newly emerging Silk Road Economic Belt. A Belt integrating South and Central Asian markets with Ground Lines of Communication (GLOCs) producing a win-win for Pakistan, its citizens and consumers.
As EU and US organisations are magnetically drawn towards Pakistan with the pandemic subsiding, foreign troops in Afghanistan exiting and economic infrastructure projects being financed the likelier it is that America will be less prone to endorse India's subversive weaponisation of FATF, spoiler status in Afghanistan and along CPEC. This strengthens Pakistan's Ease of Doing Business reintegrating it into our global economy.
Obviously America will carry on nurturing preferential rapport with India, however this will neutralise if more US businesses invest in Pakistan as their headquarters gaining unrivalled access to Central Asia via the New Silk Road Economic Belt, the BRI.
The New Silk Road Economic Belt can fully connect the US via Pakistan through to the Central Asian Republics (CARs) of Tajikistan, Uzbekistan, Kyrgyzstan, Turkmenistan and Kazakhstan. Markets worth $100 billion with lucrative power and energy sectors are home to 72 million consumers. The US capitalising trade with the CARs boosts its own revenues. This New Quad can eventually also evolve into a security and intelligence bloc.
The geo-economic thrust of regional connectivity lies in Pakistan's positively influencing America through the New Quad's role in securing the Tashkent-Kabul-Peshawar railway network inducing American economic participation in the CARs simultaneously appeasing Beijing and Moscow.
Washington now has a unique opportunity to reap competitive advantage of the New Quad and its South-Central Asian economic trade corridor strategically coursing through Pakistan. So the US will be less likely to overtly turn a blind eye to India's Hybrid Warfare against CPEC if US commercial imperatives are negatively impacted by such covert operations.
Washington won't officially endorse CPEC due to realpolitik as BRI offers Beijing direct access to the Indian Ocean Region and sea lines of communication (SLOC). Though Washington can get used to CPEC and fully benefit from Pakistan's Chinese-constructed infrastructure to facilitate its own financial self-interests in the CARs.
The New Quad strategically assists Pakistan to assert a broader balance with America's South Asian strategy reconciling American and Chinese interests. Islamabad must constructively incentivise Washington to restore balance in its South Asian strategy given Washington's India pivot. The safest way to accomplish this is via geo-economics. The birth of the New Quad highlights an ongoing failure for Washington and New Delhi to reach a trade deal despite years of negotiations.
Biden's administration has dealt directly with Pakistan and must finally realise that it's easier to do business with Islamabad than with India. In India financial uncertainty looms owing to farmer's protests, an alarming surge of Covid cases, restrictive forex controls and bureaucratic lethargy. Such realities can steer a commercial rebalancing act in America's South and Central Asian foreign policy.
The involvement of Pakistan and the US in the New Quad helps the former balance great superpowers in light of the New Cold War between Washington and Beijing. Islamabad balances relations by diplomatic multi-tasking: intelligently preserving its rapport with Beijing (through CPEC); and brokering new energy and defence agreements with Moscow like the Tashkent-Kabul-Peshawar railway network and the Russia-Pakistan Pakstream North-South gas pipeline. Pakistan thereby influences Washington via geo-economics to reconsider a regional foreign policy reset.
The New Quad therefore secures a mutual strategic interest convergence of the US, Russia and China. Such positive sentiments are echoed by China's Ambassadors to Pakistan and Russia — Nong Rong and Zhang Hanhui — both emphasising Washington's responsibility for Afghanistan's stability, reflecting the statements of President Putin's Special Envoy to Afghanistan, Zamir Kabulov. Pakistan through the New Quad is perfectly poised to reconcile competing interests between Beijing, Washington, Moscow and Kabul.
Such realities facilitate positive contributions by the US in institutionally rebuilding Afghanistan. The New Quad is a good omen for Kabul, a geostrategic nerve-centre bridging South and Central Asia. However, the government in Kabul should conduct less politicking and engage in non-duplicitous diplomacy with Islamabad, especially after recent bilateral setbacks and diplomat recalls. New Delhi, increasingly sidelined in Afghanistan, has nothing to apprehend as long as it relinquishes its zero-sum politics and 'spoiler' status.
Realising the above bolsters Pakistan's strategic leverage over India, reinforces Islamabad's alliances with Beijing and Moscow, reconciles differences between Washington and Beijing, and reasserts stability in a nuclear-powered high-stakes South Asian region.
Published in The Express Tribune, August 10th, 2021.
Like Opinion & Editorial on Facebook, follow @ETOpEd on Twitter to receive all updates on all our daily pieces.
COMMENTS
Comments are moderated and generally will be posted if they are on-topic and not abusive.
For more information, please see our Comments FAQ