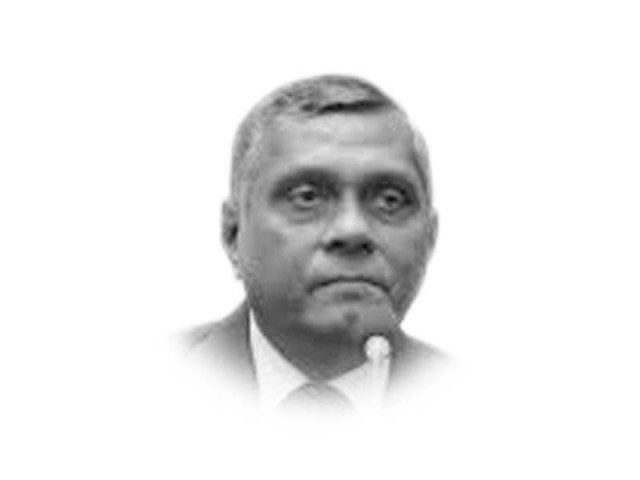 ---
"This struggle is not for winning or losing seats (in AJK polls) but for freedom from …. the transgressors of the Constitution and standing on the right side of history without compromising on our self-respect. The manner in which the results of AJK and Sialkot by-polls were achieved had come to light much before the polling day. More facts in this respect will be uncovered in the coming days" — former prime minister Nawaz Sharif.
Back-to-back debacles faced by Pakistan Muslim League-Nawaz in the recent past will have a major impact on its performance in 2023 general elections. Losing elections in Gilgit-Baltistan, Azad Kashmir and Sialkot means the PML-N vote bank which had remained intact thus far is fast losing its support in constituencies where once it looked invincible.
It is not only electoral setbacks which defines PML-N's moment of truth, but its failure to keep the opposition parties together and maintain unity in its rank cannot be overlooked either. Why the PML-N is unable to assert its position and how can it compensate for losses which it encountered in recent elections? How the Nawaz-led party can come up with one narrative instead of reflecting internal cleavages? Why, as the opposition's largest party, it is unable to take advantage of issues which tend to expose poor economic and governance performance of the PTI-led government in the last three years? Periodic increase in the prices of electricity, gas, petroleum products, sugar, wheat and medicines however failed to pose any major challenge to the government because the opposition is fragmented and in disarray.
As elite-centric, rather than having roots in masses, the PML-N lacks the capability to mobilise popular support against a party which in the 2013 elections got only 30 seats. Yet, there is no soul searching or brain storming in the rank and file of the PML-N to contemplate how it can recover from back-to-back debacles, regain electoral strength, and deal with a war of succession.
PML-N's moment of truth needs to be analysed by examining four ground realities.
First, PML-N's past reflects that it has been a status quo oriented party, nourished and patronised by the military establishment. From 1981 when Gen Zia picked him to become part of the military regime in Punjab till 1993 when he began to assert his position against those who selected him to govern the country as Prime Minister, Nawaz was acceptable to those wielding real power. But when after confrontation with the establishment in 1993, he decided to follow a popular path and the PML-N began to pursue a non-traditional mode of politics. But it was the overthrow of his government by General Pervez Musharraf on October 12, 1999 that deepened bitterness and mistrust between him and the military establishment. Claiming to be a custodian of civilian and constitutional supremacy, Nawaz again felt pressures when he was removed from power by the Supreme Court in July 2017 on charges of corruption. Nawaz's grudge against the military establishment and judiciary was shared by other PML-N stalwarts who decided to seek popularity by challenging the interference of non-political forces in politics and mode of governance. His daughter Maryam Nawaz took the lead in upholding his narrative of civilian and constitutional supremacy and giving respect to vote. But while hardening her stance, she has forgotten that her party had enjoyed the patronage of the same forces that have now become a target of her criticism.
Second, in power 'it's all in the family' for the PML-N, but once out of power, internal family contradictions become obvious. While party President Shahbaz Sharif is insisting on reconciliation with the powers-that-be and pursuing a balanced approach, vice president Maryam Nawaz is not ready to shun confrontation. In an interview on a private TV channel on August 1, Shahbaz claimed that the PML-N would have won the 2018 elections had it not confronted with institutions. He can be clearly seen keeping a distance from the aggressive narrative of Nawaz and his daughter. Since the Sharifs are not on the same page on critical issues, one can see it missing opportunities to effectively challenge the government of Prime Minister Imran Khan. PML-N's steady decline is also because of its failure to side with popular aspirations on issues which tend to deepen economic predicament of the masses in the last three years of the PTI rule. The PML-N is never known to launch popular public movements. History bears testimony to the very fact. The aggressive narrative seeking 'respect for vote' and 'supremacy of the Constitution' being vehemently pursued by Nawaz and Maryam has so far failed to galvanise their support base to the extent of becoming a threat to the ongoing PTI rule.
Third, the PML-N's power base is concentrated in the province of Punjab which is said to have a DNA void of confrontation. Yet, it is also argued that it is for the first time in the history of Pakistan that Punjab appears divided in terms of support over struggle for power between the PML-N and the military-bureaucratic establishment which also primarily belongs to Punjab. Unlike smaller provinces of Pakistan where a sense of deprivation prevails historically, Punjab has a different story. Maryam, in her public addresses, has made it clear that unlike in the past, Punjab will stand by smaller provinces because it cannot tolerate injustices anymore.
If the PML-N wants to emerge as an agent of change, it must overcome contradictions in its style of politics. The narrative of reconciliation and coexistence held by Shahbaz Sharif means surrendering to the narrative of resistance and supremacy of the Constitution and civilian rule. The PML-N cannot sail on two boats. A genuine struggle for democracy requires of the PML-N to get rid of its corrupt and compromising past. Party's supremo, Nawaz Sharif, must return to Pakistan and face the legal cases against him instead of just asking people to render sacrifices while himself staying in a self-imposed exile.
Published in The Express Tribune, August 8th, 2021.
Like Opinion & Editorial on Facebook, follow @ETOpEd on Twitter to receive all updates on all our daily pieces.
COMMENTS
Comments are moderated and generally will be posted if they are on-topic and not abusive.
For more information, please see our Comments FAQ