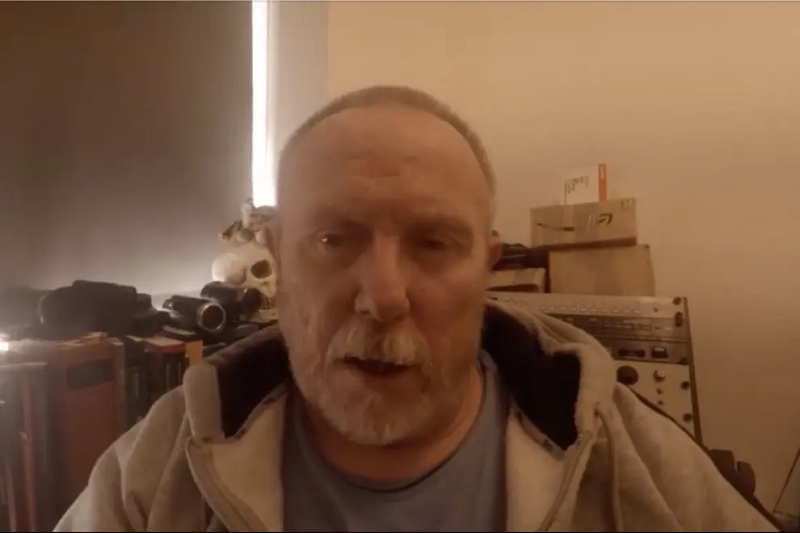 ---
Cambridge graduate anti-vaxxer dies of Covid-19
Lawrenson, 58, died at his home in England after he released a video on 'why coronavirus is nothing to be afraid of'
---
An anti-vaxxer who filmed himself downplaying Covid-19 before posting it on Facebook has died of the coronavirus, Evening Standard reported.
Solicitor Leslie Lawrenson, 58, died at his home in England's Bournemouth town, nine days after he released a video on why coronavirus is "nothing to be afraid of".
Lawrenson, who reportedly had no underlying health conditions, had previously refused to take up the vaccine because he felt he "did not need it".
Instead, he put faith in his immune system and took his social media followers on his journey.
The 58-year-old recorded two vlogs in June, where he explained his symptoms and described them as "no worse than a cold".
He later criticised the government's approach to the coronavirus restrictions, saying "these are things we have to suffer, it's part of living", before urging viewers to "trust" their own immune systems over vaccines.
As his condition worsened, Lawrenson struggled to breathe and said he felt pain "everywhere", but stated he did not feel like he was in any real "danger".
"I didn't get the point where I would have had to be hospitalised," he said.
"Things did get worse, but I am glad I got Covid-19."
Reacting to his death, Lawrenson's partner Amanda Mitchell, who also tested positive with Covid-19 said: "I feel incredibly foolish. Les died unnecessarily. Les made a terrible mistake and he's paid the ultimate price for that."
Mitchell said her partner, a Cambridge University graduate, decided against having a coronavirus jab after reading material on social media.
She said: "It was a daily thing that he said to us: 'You don't need to have it, you'll be fine, just be careful. Les was highly educated... so if he told me something, I tended to believe it."