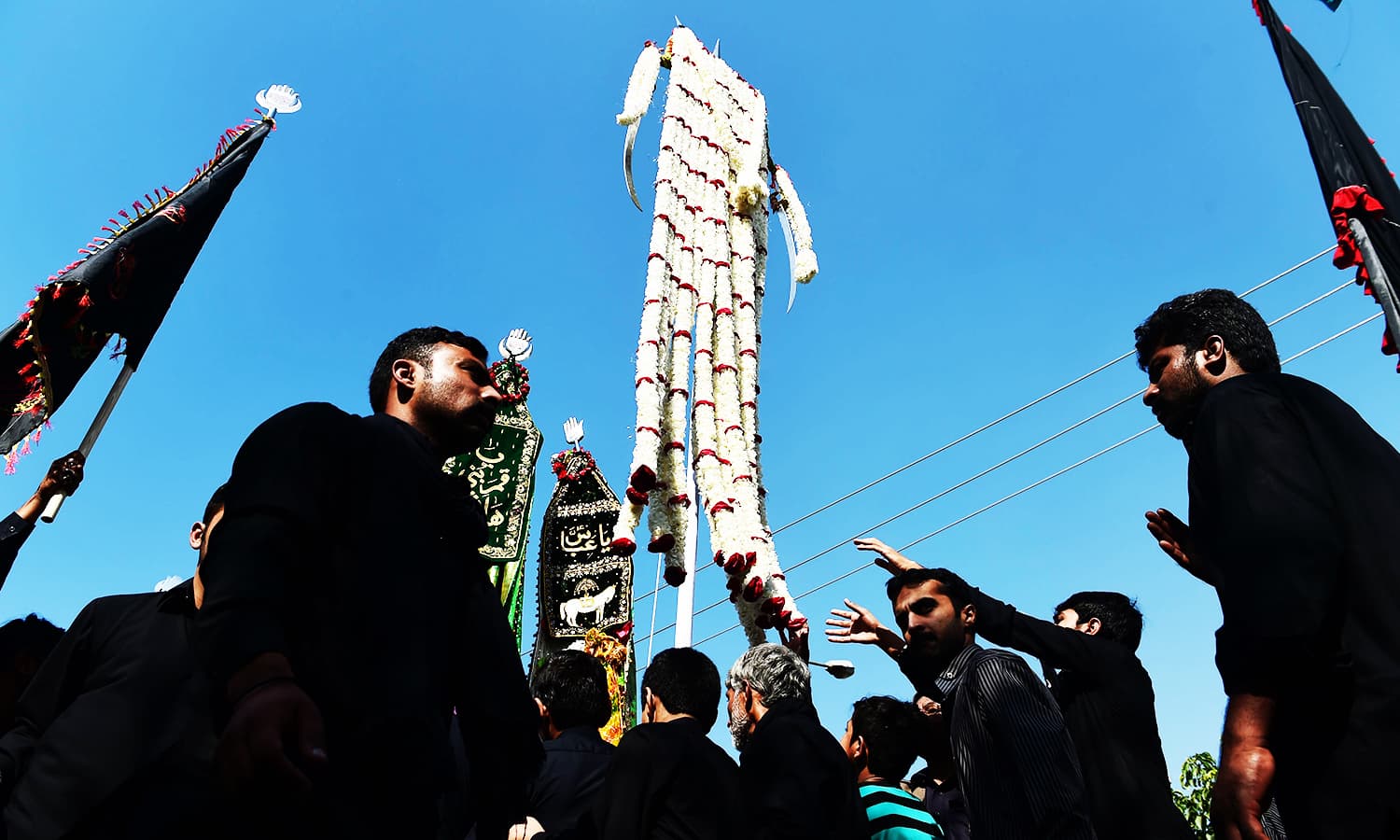 ---
PESHAWAR:
The Home and Tribal Affairs Department has issued Covid-19 related Standard Operating Procedures (SOPs) for Muharram as vaccination has been made compulsory for the participants of the mourning processions.
In a notification, the department stated that after Karachi, there is a serious threat of the spread of Delta variant in K-P and that is why the mourners have to strictly follow the Covid SOPs and without vaccination no one will be allowed to participate in a procession or majlis during Muharram.
The department has instructed that elderly persons and children should keep their presence at these majalis to a minimum and those people with symptoms of cough, flu and fever will not be allowed to participate in processions or other gatherings.
Social distancing has to be observed strictly inside the imambargahs and participants have to keep the minimum of six feet distance for which ground will be marked.
The home department has also instructed that sanitizers and masks should be made available along with thermal scanners and floors should be washed and disinfected with chlorine before the gatherings.
Read More: Contingency plan for Muharram devised
The department has also directed that people should not shake hands during processions.
On the other hand, a smart lockdown has been imposed in Abbottabad and Peshawar by the district authorities.
The home department has stated in a notification that the lockdown will be in place from August 3 to August 31.Shops and markets will be shut down completely by 8 in the evening and there will be complete lockdown two days a week in these districts.
Parks will be open but under strict SOPs and attendance at offices will not be more than 50 percent.
Published in The Express Tribune, August 4th, 2021.
COMMENTS
Comments are moderated and generally will be posted if they are on-topic and not abusive.
For more information, please see our Comments FAQ