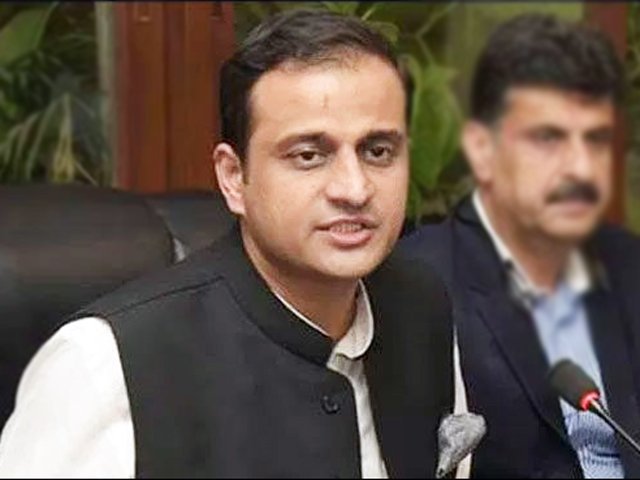 ---
Shun differences in fight against pandemic: Wahab
Sindh govt spokesman says 185,000 people got vaccinated in Sindh in 24 hours on SIM block warning
---
KARACHI:
Spokesperson to Sindh Government Barrister Murtaza Wahab said Saturday that the Sindh Chief Minister Murad Ali Shah was apprised of the latest situation of the novel coronavirus pandemic fourth wave and appealed for cooperation from all political and religious parties including citizens.
After the meeting of the Task Force, the Sindh Chief Minister had also talked to the Federal Minister Asad Umar and PM's Health Adviser Dr Faisal Sultan in which it was decided that a notification would be issued by the NCOC but after the announcement of the lockdown, however, the federal government' spokesperson objected, saying it was not the prerogative of the Sindh Government.
Addressing a press conference at the Chief Minister's House, Wahab said that Sindh government shared the draft notification regarding lockdown with NCOC and "we had not spoken orally but in writing."
Read: Sindh, Centre lock horns on lockdown
He further said that the NCOC did not say anywhere that lockdown should not be imposed. "We try to negotiate with the federal government, but unfortunately when these people come on television, their position is different.
"When the Bazdar government imposed the lockdown, the federal government did not object and we did not criticise because we know that the seriousness of the coronavirus and the situation in Lahore is better known to Usman Bazdar than us."
People in Islamabad are not aware of the seriousness of Karachi. He added that private hospitals were full and government hospitals were gradually filling up. This was not the job of politicians but of medical experts. The medical experts of the task force said that our doctors are tired and the doctors are getting infected with the virus.
It was decided that the SIM of the mobile phone would be blocked, after which the vaccination has increased tremendously in the last four days. He told that 185,000 people had been vaccinated in Sindh in the last 24 hours. This was great news and Insha Allah the whole of Pakistan will benefit from it.
"We should put aside our differences for the next nine days and we are grateful to MQM Pakistan for canceling the Hyderabad rally, I have openly praised them," he said.
Published in The Express Tribune, August 1st, 2021.