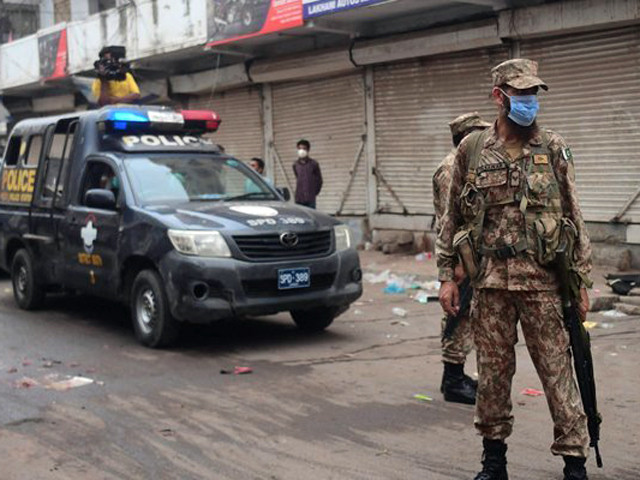 ---
Smart lockdown imposed in village
Lockdown imposed after nine positive cases reported in village
---
HARIPUR:
The Haripur administration has imposed smart lockdown in Kachhi village in Beer Union Council (UC) after nine positive cases were reported.
The lockdown was enforced on the recommendation of the department and remain in place until August 4.
Health department officials said 70 positive cases were reported in a day in the district after which the administration imposed smart lockdown in the area with the number of infected patients.
According to official, after Kachhi village, more areas will be put under smart lockdown.
The vaccinators will go door to door in the affected areas to inoculate people while the administration will seek the help of local religious clerics to persuade hesitant people.
Read Sindh, Centre lock horns on lockdown
The inhabitants of several villages in Haripur had refused to be administered polio drops to their children, and the administration had directed registration of cases against them.
40 more beds for Covid ward
The Ayub Teaching Hospital (ATH) added 40 more beds for the COVID-19 ward to cater to the needs of the patients, said ATH Medical Director Dr Alamzeb Khan Swati.
He was addressing a meeting on Saturday. Hospital Director Dr Nadeem Akhtar and heads of all departments attended the meeting.
The growing number of Covid-19 cases, some new strategies to be adopted to provide complete treatment facilities to patients, also came under discussion.
Although the current strength of COVID-19 beds was increased by evacuating the Medical D unit because of the suddenly increased inflow of COVID patients in the hospital. Today, further 40 beds with oxygen points and monitors were added on an emergency basis by evacuating the Gynae-C unit.
Published in The Express Tribune, August 1st, 2021.