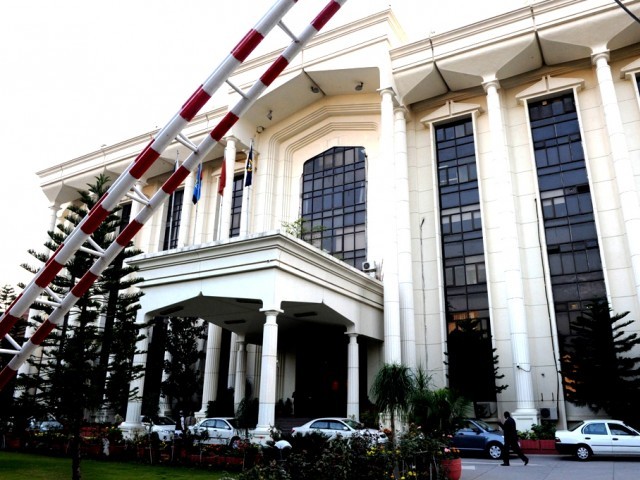 ---
The Federal Board of Revenue (FBR) has issued a clarification on a news story titled "Tarin's Confidant made Chief of Tax Committee" published in The Express Tribune on July 28, 2021.
The FBR has clarified that Aneeq Khawar's appointment as chairman of the Committee for Integration of Businesses is the result of an invitation from the finance minister to help the government in its efforts to broaden the tax net. As an accomplished banker, he brings to the job a vast experience of consumer banking and deep understanding of supply chains. He has taken this responsibility in public interest on a voluntary basis.
In fact, all private members of the committee are working on a voluntary basis. These members bring invaluable experience related to business integration and use of technology to integrate businesses. This work is setting new directions for expanding the sales tax net through the entire supply chain across every single sector. Innovative use of technology is making it possible to aim for complete coverage of retail sales and all intermediaries from production/imports to the point of consumption.
FBR is confident that the work of the committee would go a long way in building confidence and trust between FBR and the business community.
It is not simply a matter of putting POS at the retail level. Rather the scope of work is to cover all nodes of the value chain of a given product (produced or imported) until the point of consumption. In this regard, interaction with the business community that works through the chain is a significant part of the committee's job.
The finance minister heads both ministries of finance and revenue. The apex committee headed by the finance minister oversees the work of the two committees and as such Khawar reports the matters of the committee to the finance minister.
Regarding Faiq Sadiq, it is clarified that he is also working on a voluntary basis. He is a member of the apex committee and coordinating the work of recently established Economic Advisory Council. He is neither a friend nor a confidant of the finance minister.
COMMENTS (1)
Comments are moderated and generally will be posted if they are on-topic and not abusive.
For more information, please see our Comments FAQ