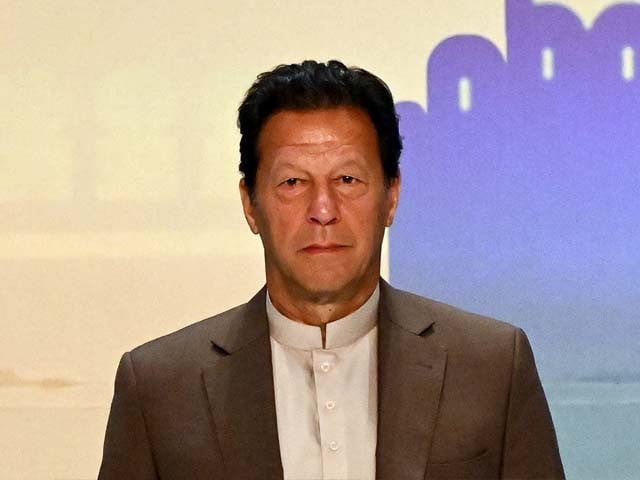 ---
ISLAMABAD:
The Election Commission of Pakistan (ECP) on Thursday issued a show-cause notice to Prime Minister Imran Khan for not holding intra-party polls in his party, the PTI.
The commission has served the notice to PM Imran in his capacity as the chairman of the party.
The notice stated that PM Imran had failed to provide details of intra-party elections to the ECP on June 13 this year.
"All political parties are bound to hold intra-party elections on time," it added.
The commission has sought an explanation from the premier within 14 days, warning that "in terms of Section 215 (4) of the Elections Act, 2017, you are required to show cause as to why your party may not be declared ineligible to obtain an election symbol for upcoming Election (s)".
The ECP requires political parties to conduct intra-party elections before every five years, and the parties can hold the polls in three or four years as enshrined in their respective constitutions.
The commission said a political party was required to submit a certificate signed by an office-bearer of the party, assuring that the polls were held in accordance with the constitution of the political party and the Elections Act.
Read More: 'No deadlock on ECP members' appointment
However, the PTI failed to provide the certificate with regard to the conduct of intra-party elections due on June 13, 2021 as required under legal requirements, it added.
The ECP has also issued show-cause notices to two other parties for not holding intra-party elections, including the banned Tehreek-e-Labbaik Pakistan (TLP) and the Balochistan Awami Party (BAP).
In 2017, the Imran Khan-led "Insaf panel" had won the intra-party elections. However, only 10.4% of the party's registered members voted in the polls.
In a statement issued by the PTI central media department, Azam Swati had announced that the Insaf panel had secured 189,055 votes while its rival, the "Ehtisab penal", had obtained 41,647 votes.
Party activists cast a total of 256,957 votes, only 10.4% of the registered members, during the two-day polling process. Some 26,255 ballots were also rejected.
Punjab dominated the list in casting votes followed by Khyber-Pakhtunkhwa.
According to the communiqué, results received from all four provinces were finalised in a meeting of provincial and regional commissioners.
COMMENTS
Comments are moderated and generally will be posted if they are on-topic and not abusive.
For more information, please see our Comments FAQ