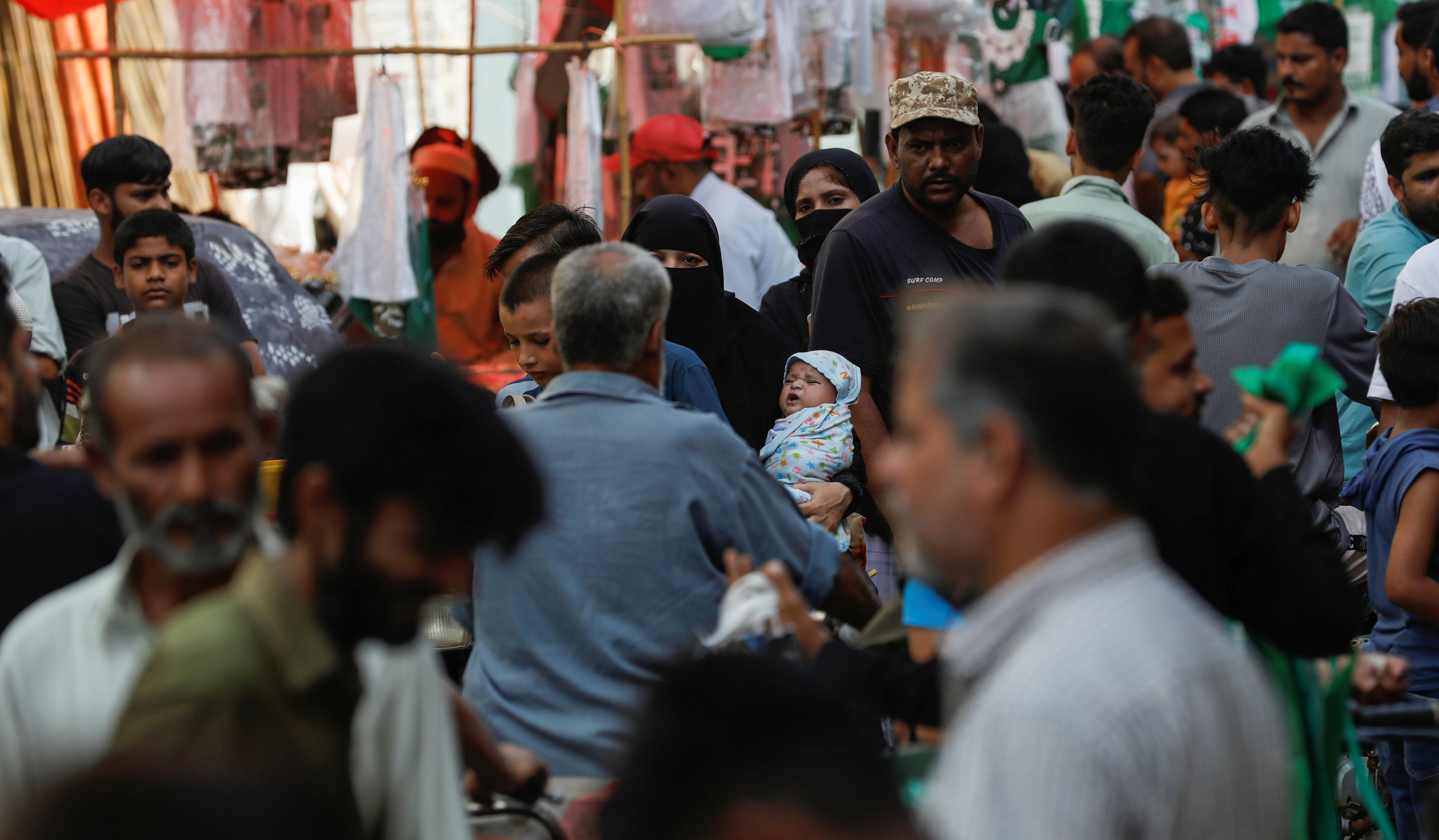 ---
Spike in virus cases despite vaccine rollout
WHO says Pakistan's mortality rate in July higher than worldwide ratio
---
ISLAMABAD:
The fourth wave of coronavirus showed no signs of abating as the single-day tally of new cases surpassed the 4,000 level for the first time in two months, while the authorities came close to achieving an ambitious target of administering one million vaccine doses in a day.
According to the National Command and Operation Centre (NCOC), the nerve centre of the government's synchronised effort against the pandemic, the national positivity ratio also reached an alarming 7.8%, the highest level during the ongoing Covid wave.
Read: Vaccine lowers risk of Covid infection: Umar
In its daily update, the NCOC said that during the past 24 hours, 4,119 people tested positive, taking the national caseload from the disease to 1,015,827. The last time the NCOC reported more than 4,000 coronavirus cases in a single day was on May 22.
However, on the back of 7,020 recoveries, the number of active cases declined to 56,952 on Wednesday, the forum said. Overall, 935,742 people have recovered from the disease, so far, depicting a significant recovery ratio of over 90%.
Among the active cases, the NCOC said, 3,286 patients were admitted to 639 Covid-dedicated health facilities across the country, including 2,898 in critical condition. The forum said 176 patients were hospitalised during the past 24 hours, while 294 patients were on ventilators.
The update said that 44 patients, of them 39 in the hospitals, including 20 on ventilators, died during the last 24 hours, taking the nationwide death toll to 23,133. Most of the deaths, 20, occurred in Sindh followed by 12 in Punjab.
The country is in the grip of a fourth wave of the disease, fuelled by the Indian-origin Delta variant of coronavirus. According to the World Health Organisation (WHO) the death rate in Pakistan hovered between 2.30% and 2.37% in July, which was higher than the worldwide death rate of 2.17% in July.
Read more: Record 778,000 vaccinations carried out in a day: Umar
To control the spread of the pandemic, the government had enforces several standard operating procedures (SOPs), along with a robust vaccination campaign. on Tuesday, the authorities administered a record 778,000 Covid jabs.
Planning Minister Asad Umar, who also heads the NCOC, said in a tweet that the country would cross the target of 1 million Covid vaccinations in one day. On Tuesday, he added, a record 561,000 people received their first jab.
(WITH INPUT FROM APP)