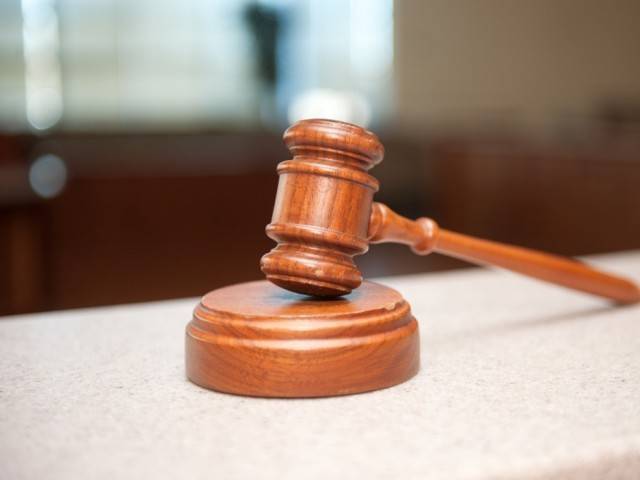 ---
ISLAMABAD:
A debate has started as to whether or not the Pakistan Bar Council (PBC) had taken a U-turn on the criteria for judges' elevation to the Supreme Court.
The Independent Lawyers Group, which is known as the Asma Group, never supported the seniority principle for the elevation of high court judges to the SC.
They even supported all junior judges' elevation to the apex court for the last four years.
According to the minutes of a PBC meeting held on May 7 this year, Munir Ahmad Khan Kakar, who is associated with the Professional Lawyers Group, raised the issue that judges should be elevated on the principle of seniority.
He said the "pick and choose" from high court judges for the elevation to the SC should be discouraged. However, Azam Nazeer Tarar, who is an active member of the Independent Lawyers Group, responded that only seniority was not enough for the elevation to the SC.
He said the aspect of competence and uprightness could not be compromised.
"The SC, being the last court of appeal, needs really competent and upright persons," he added. Tarar stated that as a matter of principle, the best of high court judges should be appointed as judges of the SC.
"The SC is not a dumping court for appointing incompetent judges on the basis of seniority." The majority of the PBC members endorsed Tarar's view during the meeting.
Interestingly, now both lawyers groups are opposing the elevation of a junior judge of the Sindh High Court, Justice Muhammad Ali Mazhar. He is fifth on SHC judges' seniority list.
It is being witnessed that the Professional Lawyers Group has consistently supported the seniority principle for elevation of judges to the SC.
Regarding the change of stance, Asma Group's active member Amjad Shah contended that they did not change their view.
He said that their group is against favouritism in elevation to the SC. He wondered as to why four senior SHC judges were not considered. Shah expected that the most of the Judicial Commission of Pakistan (JCP) members will support their view on Wednesday (today).
Chief Justice Gulzar Ahmed has summoned a meeting of JCP on Wednesday to consider the elevation of the SHC junior judge.
COMMENTS
Comments are moderated and generally will be posted if they are on-topic and not abusive.
For more information, please see our Comments FAQ