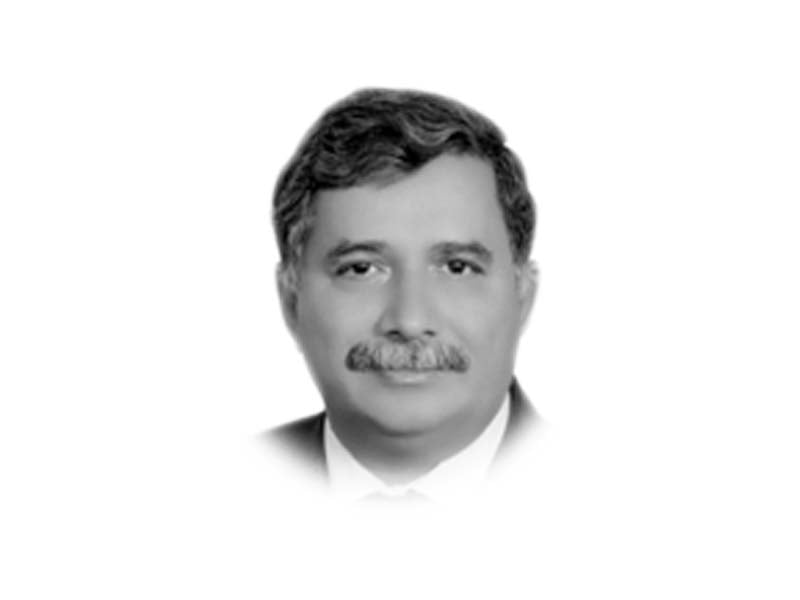 ---
The two-day talks between the Afghan High Council for National Reconciliation and the Taliban ended without a major breakthrough in Doha. Both sides at the end issued diplomatic statements without a tangible outcome, however agreeing to carry forward the dialogue.
Soon after the talks, the Taliban's Amir, Haibatullah Akhunzada, had stated that he "strenuously favours" a political settlement of the conflict in Afghanistan before Eidul Azha, despite no letup in their incursions and violent attacks in different parts of the country. He qualified by saying that "every opportunity for the establishment of an Islamic system, peace and security that presents itself will be made use of by the Islamic Emirate". In the same breath he blamed opposition parties for wasting time. But, the opportunity for creating an enabling environment was spoiled by rocket attacks on prayers offered by President Ashraf Ghani at the Presidential Palace on Eid Day.
Reacting in a stern and furious tone, President Ghani had said that the act of the Taliban demonstrated that the group had "no will" for peace going forward. Therefore, the government's decisions would be taken based on that. The decision to send a delegation for negotiations to Doha was in fact an ultimatum to expose the Taliban. In this context, while quoting Abdullah Abdullah, he had said that the Taliban had no will for peace and added that there was no place for militias and arbitrariness in this country.
Despite all the intensity of violence being carried out, Abdullah Abdullah in an interview with Aljazeera, had stated that the only way to come out of the current imbroglio was to find out points of convergence and common ground. He therefore emphasised negotiations and shunning violence.
In this context, I will reiterate as in my earlier articles in this paper that mere rhetoric for peace will not yield results without first determining the principles and framework for the dialogue. Meaningful negotiations require an enabling environment free from armed incursions and coercion. A stalemate is likely to persist till a ceasefire is announced.
In this context, the first principle to be determined is whether the political power has to be through bullet or ballot. Secondly, what will be the framework and tenure for this interim setup?
In support of these principles, a communiqué issued by the United States, the European Union, France, Germany, Italy, NATO, Norway, and the United Kingdom extended their full support to an inclusive Afghan-owned and Afghan-led peace process with full and meaningful participation of women that will lead to a just and durable political settlement. They also highlighted five elements of a final settlement that were most critical: (1) inclusive governance; (2) the right to elect political leaders; (3) protections for human rights, including rights of women, youth and minorities; (4) commitments on counter-terrorism, including to ensure that Afghanistan did not again serve as a safe haven for terrorists; and (5) adherence to international law, including international humanitarian law. They emphasised that international support to any future government will depend, at least in part, on adherence to these five elements. They also stated that the future meetings of the two sides should focus on core issues for reaching a final political settlement, including on the Constitution, on a permanent and comprehensive ceasefire and on foundational principles for the future Afghan state and details of a transitional governing arrangements until a final political settlement was reached. They also emphasised that any transitional governing arrangements must be inclusive, respecting the rights of all Afghans in line with Afghanistan's international commitments and also upholding counter-terrorism commitment.
Although the international communities have consistently been reminding the Taliban of their commitment to peace and intra-Afghan dialogue, they have been on a rampage, using guns to advance their objective to capture political power. The Taliban, fully taking advantage of indecisiveness of the international community to take practical steps for political settlement, are not agreeing to a ceasefire, and have instead demanded the removal of Ghani as president, contrary to the spirit of the intra-Afghan dialogue.
Those familiar with the dynamics of international diplomacy of the war will know that a diplomacy not backed by guns is weak and weakness invites aggression. The Taliban having known the weakness of the Afghan Air Force and Artillery, and are using inconclusive talks as tactics to have more and more territorial gains in order to consolidate the political position. But, the recent US air support and strikes against the Taliban positions have given some strength to the Afghan national army. If the air support to the Afghan army continues, it will send a strong message to the Taliban that the international community is not oblivious of their role to fulfill their commitment in helping to bring sustainable peace on the basis of aforementioned peace. Soon, the Taliban realise that they have no other option but to find a common ground, instead of relying on guns.
The only solution to the present conflict is to announce a ceasefire; lay down principles for a future dialogue; devise the contours for a future political setup and sharing of political power; set tenure for the interim government; and settle on outlines for the future constitution, and a date for fresh elections. For regulating these affairs, the appointment of international monitors under the auspices of the UN is necessary so as to rule out any excesses by any party.
Published in The Express Tribune, July 28th, 2021.
Like Opinion & Editorial on Facebook, follow @ETOpEd on Twitter to receive all updates on all our daily pieces.
COMMENTS
Comments are moderated and generally will be posted if they are on-topic and not abusive.
For more information, please see our Comments FAQ