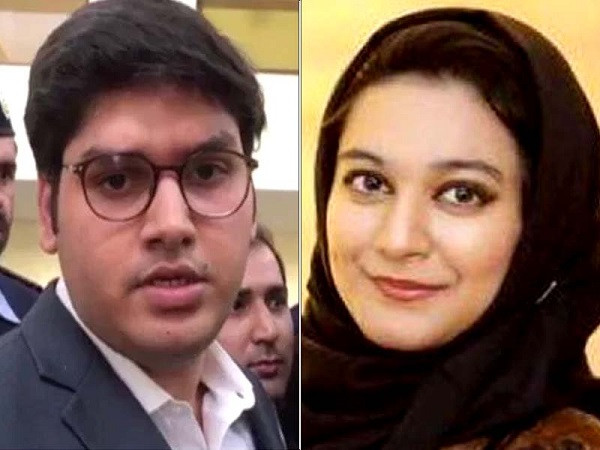 ---
ISLAMABAD:
Punjab Prisons Minister Fayyazul Hassan Chohan on Tuesday said Shah Hussain – convicted for stabbing Khadija Siddiqui – did not receive any relief in the form of legal remission from any government official.
Hussain availed "technical remissions" which are given for blood donations and good conduct as per the law and the Constitution, said the minister in a video statement released today.
Chohan further stated that the details of Hussain's release had been made been public.
The minister's response came after Hussain's release sparked outrage, with thousands on social media blaming Punjab authorities.
I waited, waited and waited for them to reach out! Zero response.

I want answers from IG jail and Minister for prisons, @Fayazchohanpti

Your silence reeks of complicity

You are responsible for allowing early release of my attacker!

— khadija siddiqi (@khadijasid751) July 26, 2021
Siddiqui took to Twitter to question why she was not informed of the development and held Chohan "responsible for allowing early release" of her "attacker" on Monday.
The stabbing of a brave young lady, Khadija siddiqui was a grave & brutal crime for which the grant of remission by the prison authorities in Punjab, is not in keeping with fundamental right to life of the victim. 1/2 pic.twitter.com/OTiy1mMBa3

— Maleeka Bokhari (@MalBokhari) July 27, 2021
PTI Maleeka Bukhari said the remission granted to Hussain was "not in keeping with the fundamental right to life of the victim.
She added that as a lawyer and a women parliamentarian, she will advise the provincial government "to suitably amend the prison rules so that equitable justice is meted out to women victims of heinous offences".
A law student, Shah Hussain, stabbed his class fellow, Khadija Siddiqui, 23 times in Lahore in May 2016.
In 2019, he was put behind bars after a Supreme Court bench led by Chief Justice Asif Saeed Khosa reversed the Lahore High Court's (LHC) earlier acquittal order.
COMMENTS
Comments are moderated and generally will be posted if they are on-topic and not abusive.
For more information, please see our Comments FAQ