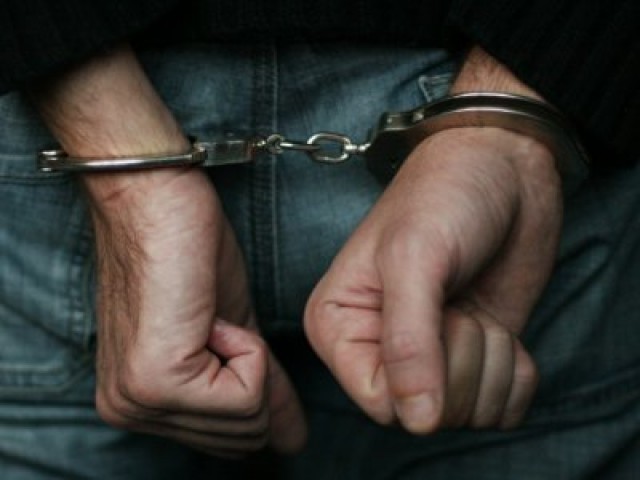 ---
KARACHI:
The Sindh Police have arrested a man for harassing a female student in a rickshaw on Shahrah-e-Faisal Road, while raids are being carried out to arrest the other accomplices involved in this harrowing incident.
According to the police, the episode took place on Sunday afternoon after which a video of the matter went viral on social media. The victim was on her way home to Gulistan-e-Jauhar from the house of a friend in a rickshaw she booked online.
This latest incident of harassment took place in broad daylight on Sharah-e-Faisal, the busiest thoroughfare of the city. The video showed the girl displaying ample courage and filming the unruly men who were riding on motorcycles and harassing her.
Taking note of the incident, the Sharah-e-Faisal police sprung into action and tracked down the boys. They raided Omar Colony, adjacent to Baloch Colony, and arrested an accused named Hamza Mughal, the son of Abdul Hameed Mughal. He was taken to the police station, while the whereabouts and identity of the harassment victim were also determined.
Shahrah-e-Faisal police confirmed that this incident occurred on Sunday when the victim took a video of the harassment she suffered and made the footage go viral on social media. She further stated that after news of the incident was broadcast on social and electronic media, the police took action and obtained footage from a CCTV camera installed near Karsaz Road on Sharah-e-Faisal.
Read More: Sexual harassment case hinges on intention: SC
Through it, the law enforcers managed to obtain the number of the accused's motorcycle. When police dug out the record of the motorcycle, they found the vehicle to be registered in the name of the accused's father.
This led them to arrest the vehicle owner's son, Hamza Mughal, during the raid on Omar Colony which falls in the Tipu Sultan police station jurisdiction. Police also traced the victim with the help of rickshaw driver Ghulam Qasim, the police said.
The victim is a student of a private university and a resident of Gulistan-e-Jauhar. She on her way home from her friend's house on Sunday afternoon after booking a rickshaw online when the incident took place.
Sharah-e-Faisal police said the victim recorded her initial statement against the offenders and a case has been registered in light of this. They added raids were being carried out to nab the other accomplices of Hamza Mughal. Officials assured that the other men would be in custody soon.
Published in The Express Tribune, July 21st, 2021.
COMMENTS
Comments are moderated and generally will be posted if they are on-topic and not abusive.
For more information, please see our Comments FAQ